I Pity the Fool Who Missed Mr. T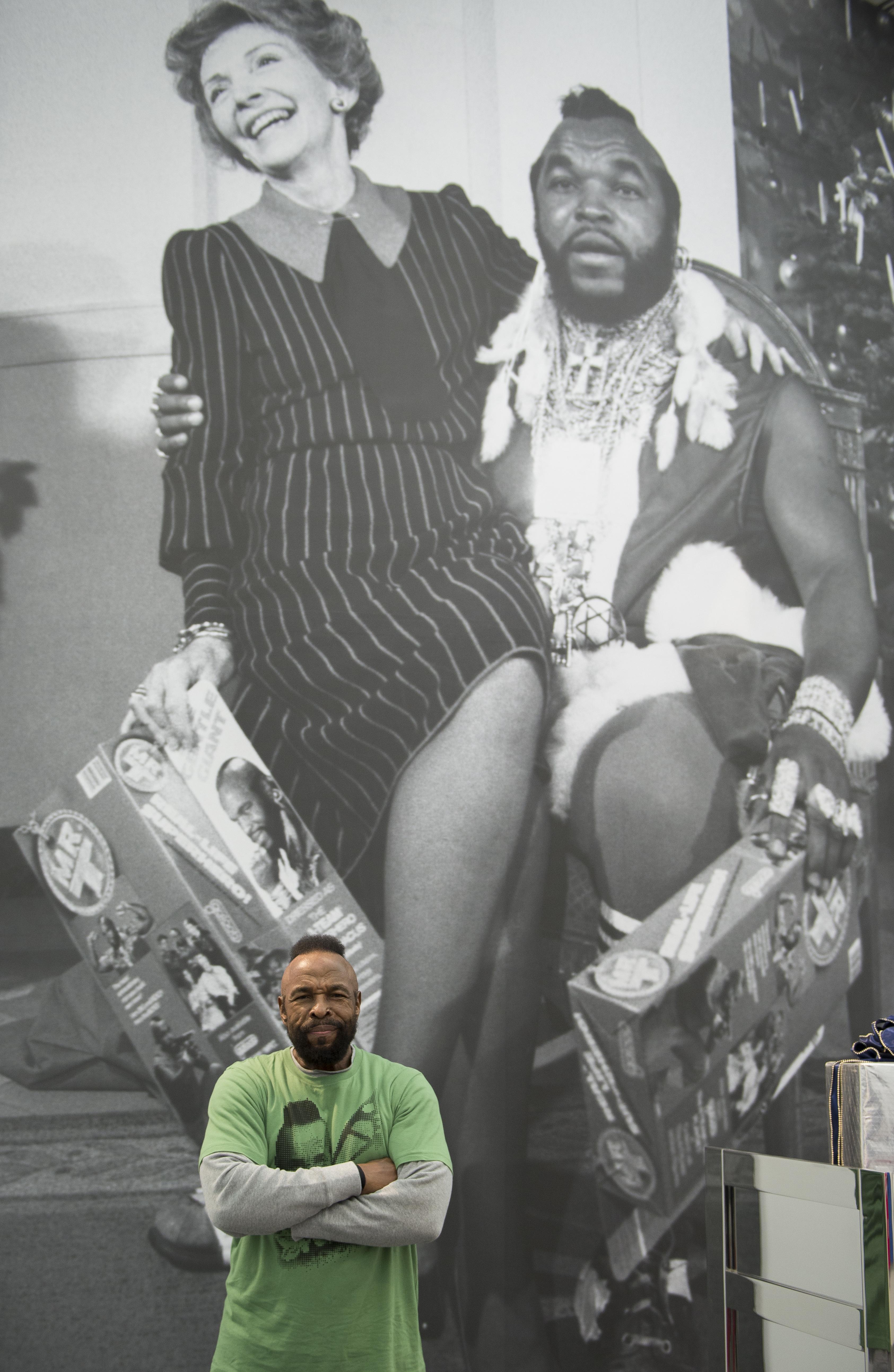 blog intro
With his Mohawk game on point, actor/wrestler/rapper/motivational speaker/bodyguard/all-around badass Mr. T visited Kathryn Andrews: Run for President last week, thrilling visitors and MCA staff alike.
on Mr. T's visit
His draw: a floor-to-ceiling, blown-up photograph from December 1983 when he became the White House Santa Claus. The image, which occupies a large part of the exhibition, conflates celebrity and politics, two major themes explored in the exhibition.
Many thanks to Mr. T for being so generous with his time and so gracious that day: He struck poses for photos with anyone who asked and even reprised his Santa role, bringing bags of his "Mr. T in your Pocket" voice boxes (which play 6 of his trademark phrases). He also shared many stories of his time in Chicago with staff and we learned he's a longtime MCA fan. When he worked as a bouncer on Ontario Street, he would frequently visit the museum before a shift; Curator Lynne Warren recalls seeing him in the gallery frequently.
Come back any time Mr. T!
---
link
---
link
I grew up on the South Side of Chicago . . . If my friends could see me now.

—Mr. T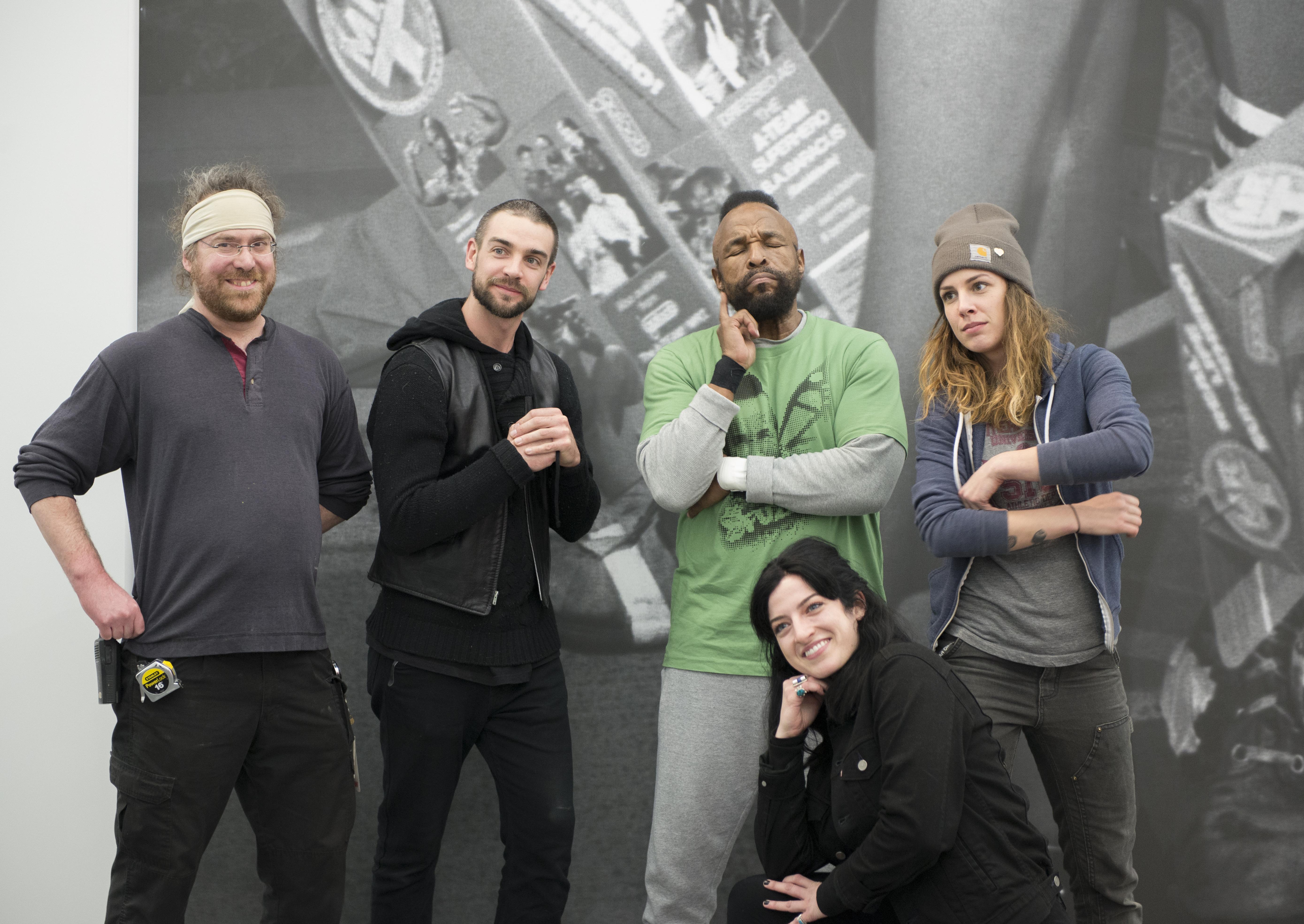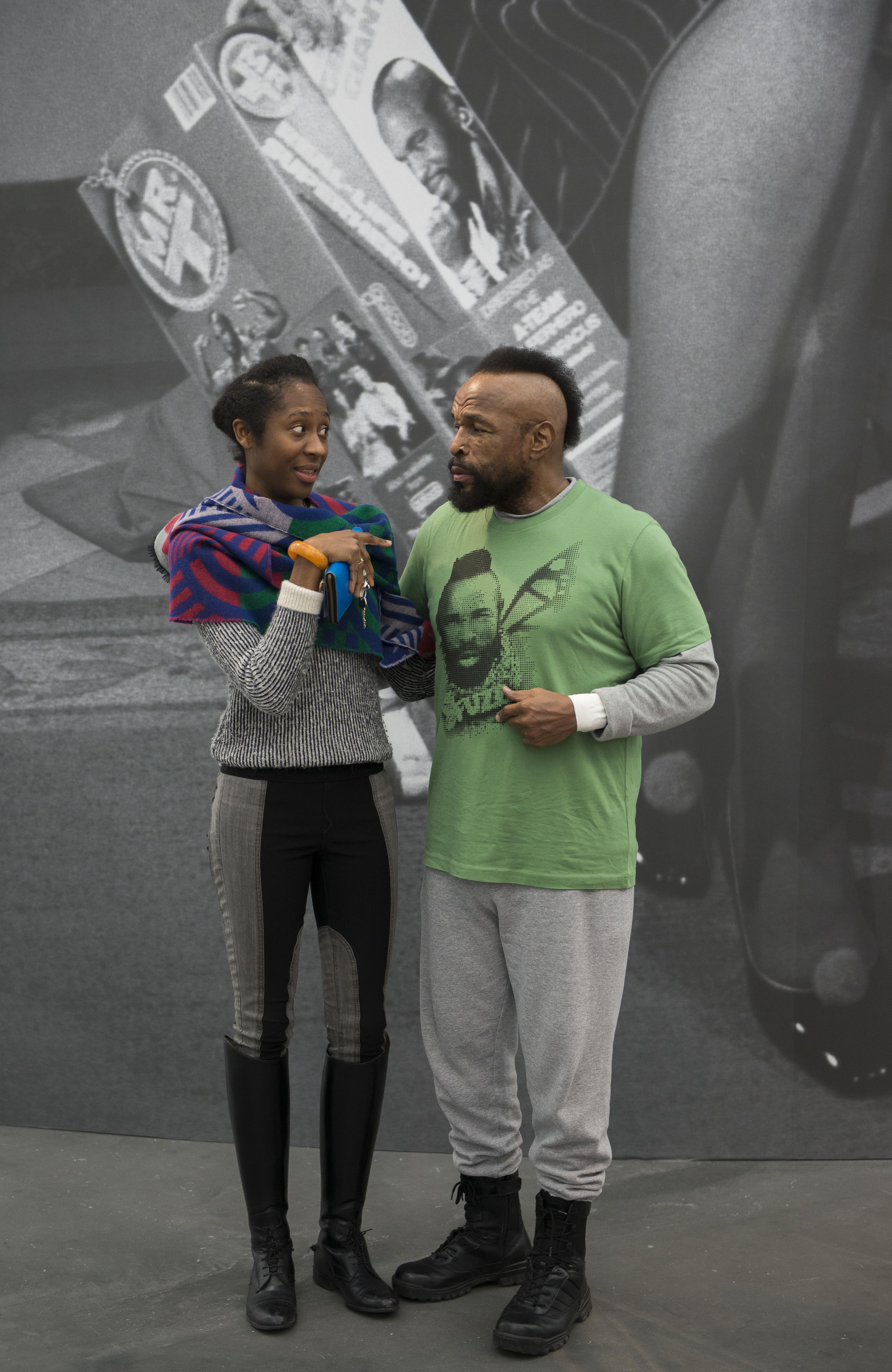 ---
link