blog intro
We asked Chicago-based artist Ania Jaworksa to participate in our 4 Things series by sharing four things that influence her artwork. See her work in the current BMO Harris Bank Chicago Works exhibition, on view through the end of this month.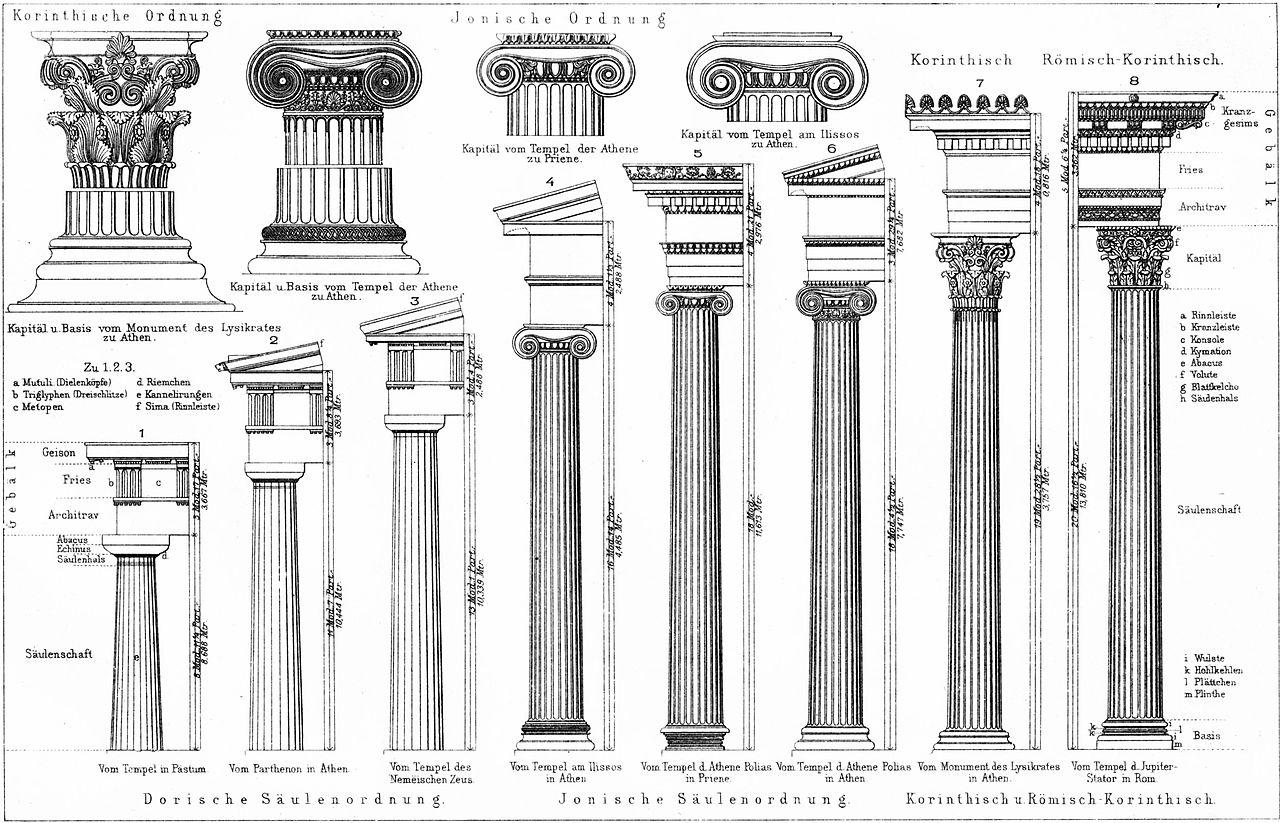 on columns
Some time ago my husband Zack (aka Beverly Fre$h) and I visited Rosemont, Illinois, and decided to stop at an Indian restaurant for dinner. We stumbled upon Maharaja Indian Cuisine, and after quickly checking the Yelp reviews and the menu on their website, where we came across the statement: The word "Maharaja" means "King". At Maharaja Restaurant "Every Guest Is Royalty," we were convinced!
That statement was reinforced by the restaurant's décor. A lot of effort was put in to creating an upscale atmosphere through ornamental wall decals and an abundance of decorative, etched glass panels lit by purple and blue LED lights. As you can imagine, it produced a very cheesy and strange nightclub look. One of the dining rooms in particular had several ceiling-tall mirrors with a backlit, etched image of the Ionic column.
We were amused by the use of this Greek column as a decorative element in an Indian restaurant, but we understood that it was used (consciously or not) as a collectively understood symbol; a visual reference that signifies universally shared social constructs such as wealth and prestige.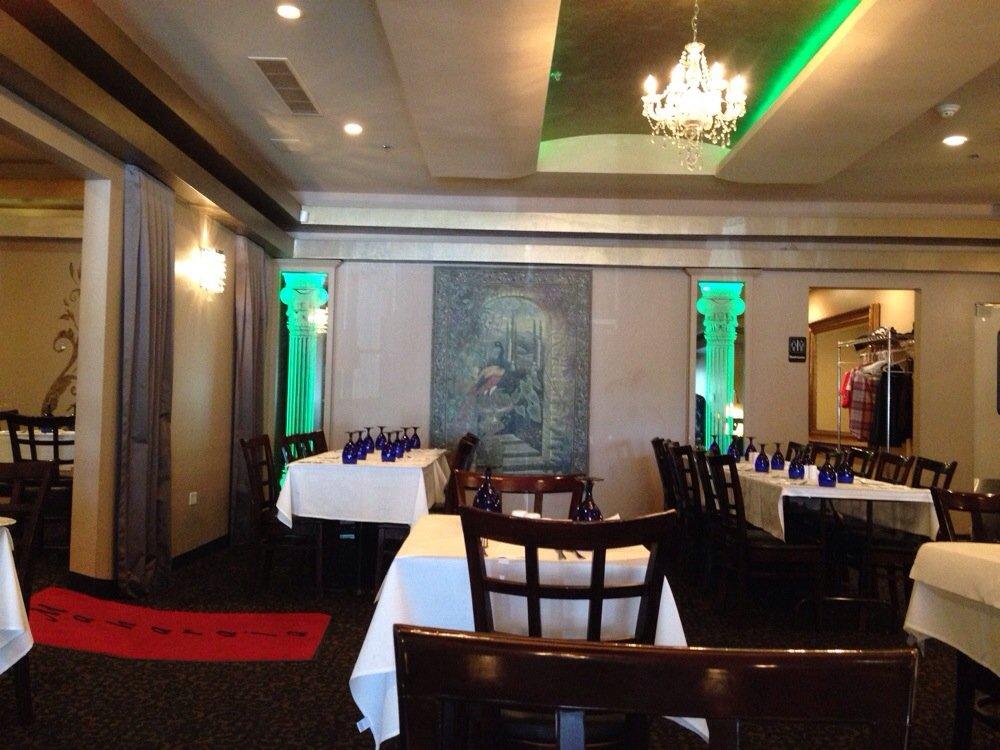 on meaning behind columns
In architecture the ancient column is often used not as structural support, but rather as a sculptural, decorative element—a visual message signifying importance and status. That element has been repeatedly used in buildings for years for that exact reason; think of the many bank buildings lining LaSalle, the Art Institute, or the Great Hall at Union Station.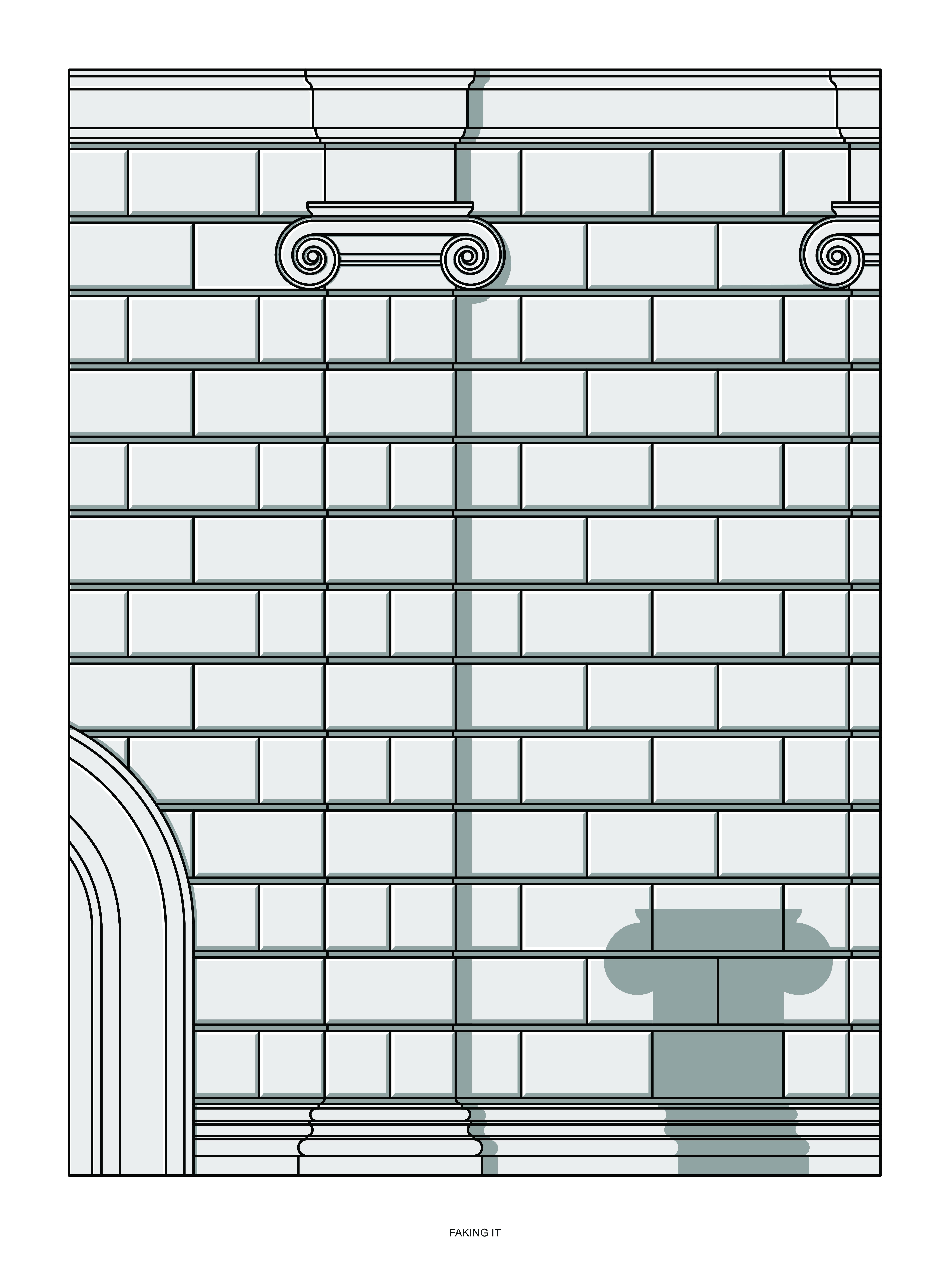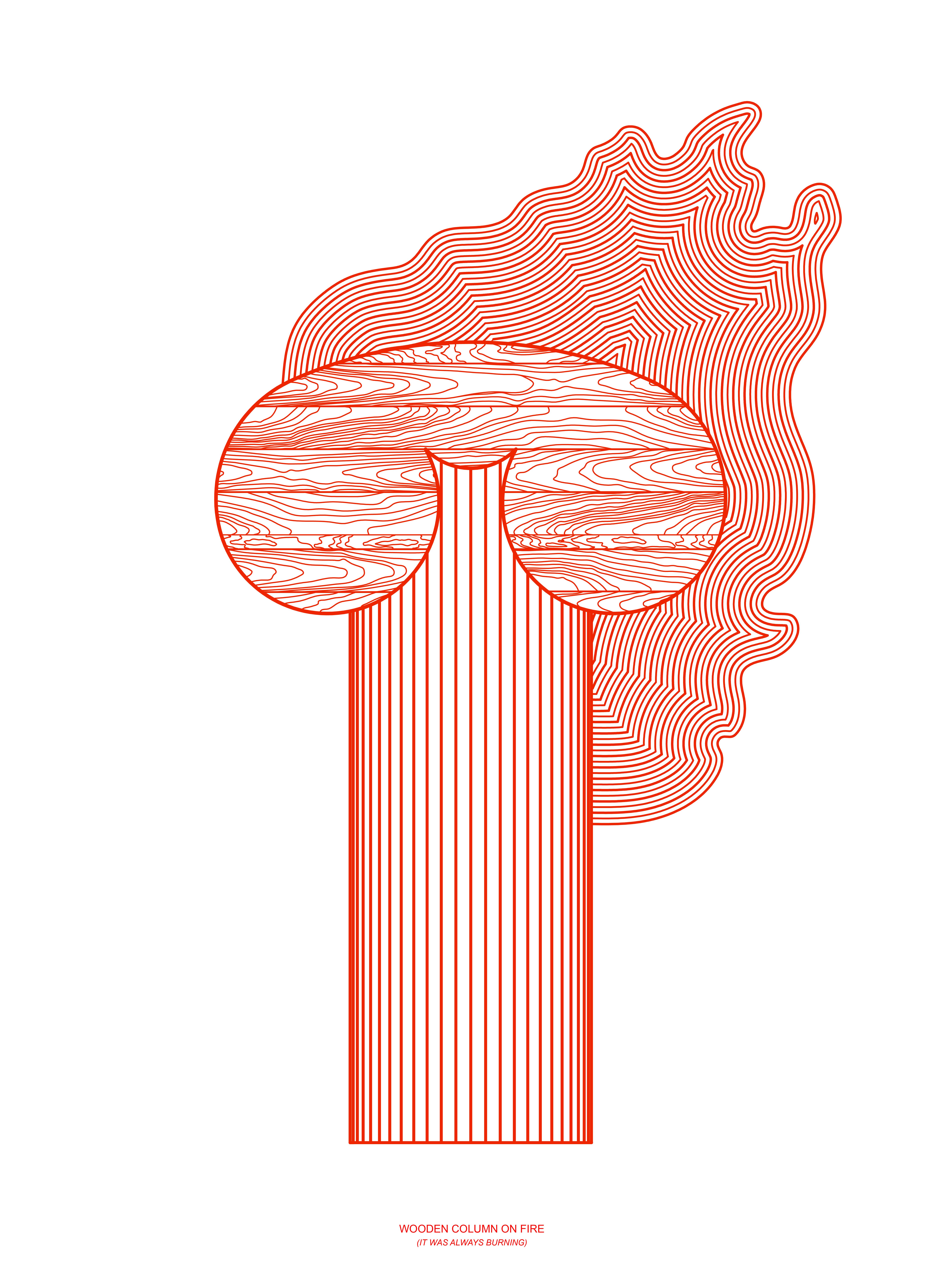 on columns in her work
In my work, you can find an example of this in the Cynic Architectures installation: bags filled with sand support two flat, tall, black columns titled VIP Lounge. I further explore this idea with FAKING IT, which is part of Subjective Catalog of Columns. In the Catalog the idea of the column as a symbol, a message, and a reference is introduced and carried throughout the series.
on structure in her work
Throughout the history of architecture, the column as a structural form and symbol has been celebrated and misused, reinvented and ridiculed as traditions and technologies have changed.
This history is presented in THE FUTURE (my prediction of the future form of the column) and most specifically in AFTER SLAVIN HOUSE. Slavin House is a project by Greg Lynn FORM, an architecture practice that uses advanced materials and technologies for design and fabrication. Slavin House is a proposal for a house in which structure of the house—its beams and columns—are curvilinear. The house's frame is a continuous, curvilinear hollow steel tube that weaves and loops throughout the space intersecting and tangibly touching, bringing to mind spaghetti pasta or the knot and splice techniques that every good Boy Scout or sailor knows. This novel approach is made possible due to advanced design and fabrication technologies, and of course the architect's ongoing inquiry, challenging the norms of the built environment we are familiar with.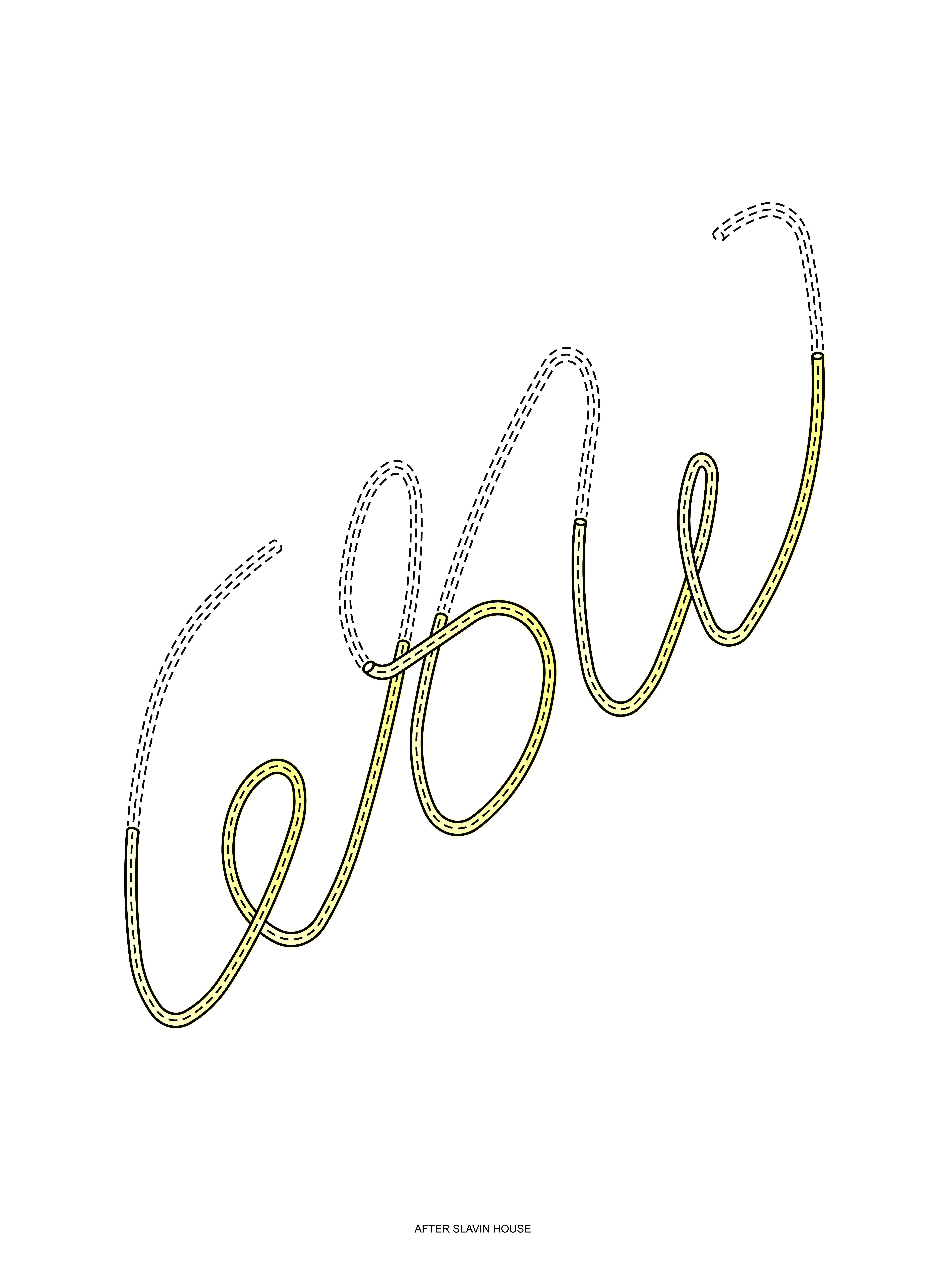 on the "wow" idea
It is that "WOW" idea depicted in the poster. The letters are fashioned to resemble the form of Slavin House's structural system.
on the arch
An arch is a curved structure that can span large areas—its form directly related to the material and structural strength. The arch was used in Mesopotamian brick architecture, and later was widely applied to ancient Rome. Grandiose arched gateways, used by ancient civilizations, were adopted by Romans in the form of triumphal arches; monuments built to commemorate military successes. Other cultures adopted the Roman arch and further developed it, along with the arched gateway.
Today, the arch persists within our modern world and is used both as structure and symbol. Its form no longer needs to rely on the material and structural properties. The architecture of our everyday is filled with arched monuments: arched entrances, garden pergolas, and even the golden arches of McDonald's. Regardless of size, the arched gateway sends a message of significance, and requires that we acknowledge its prominence.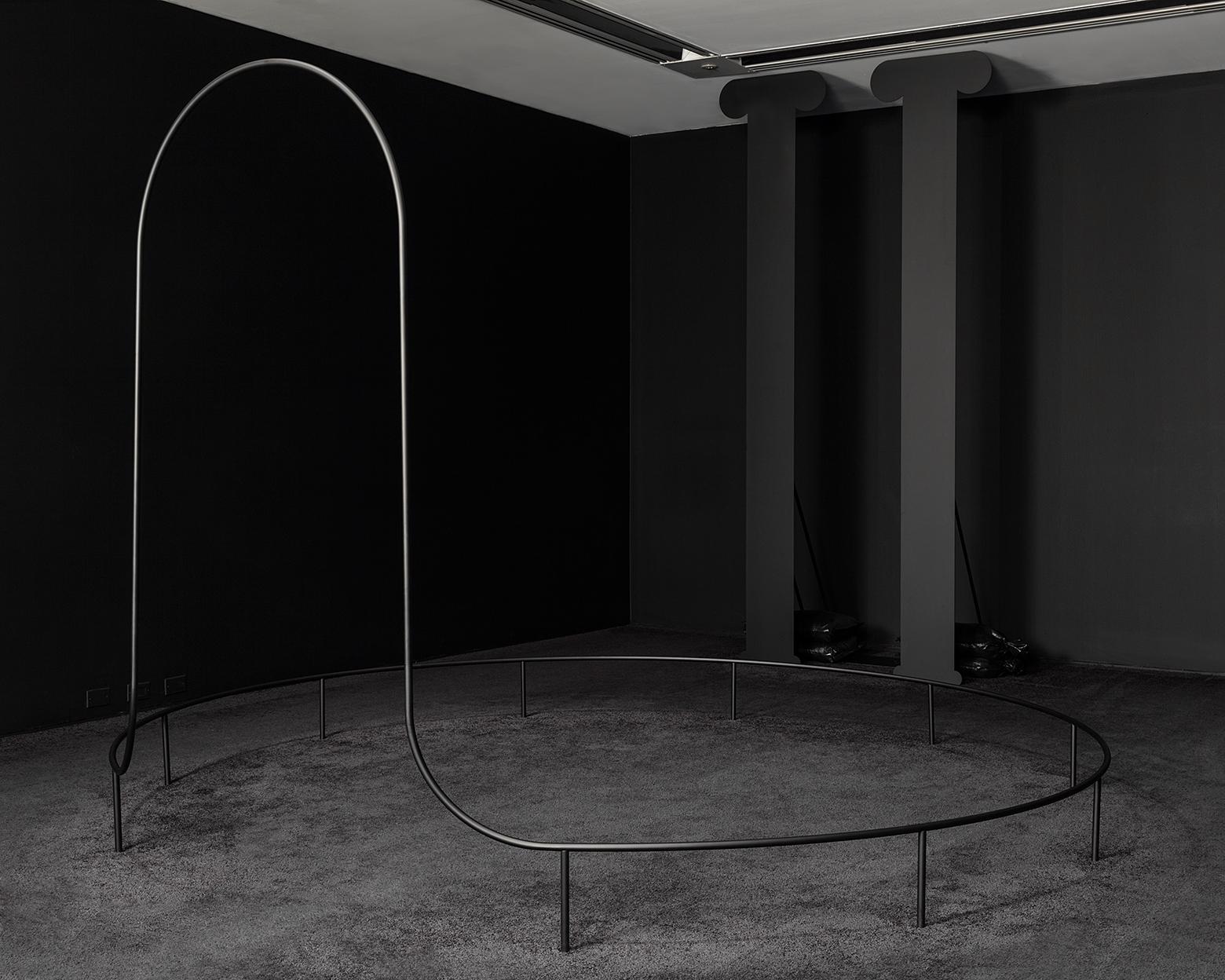 on the arch in her work
With GATED AREA, a simple line through space creates both an entrance and a physical boundary, and activates our collective memory and shared behaviors.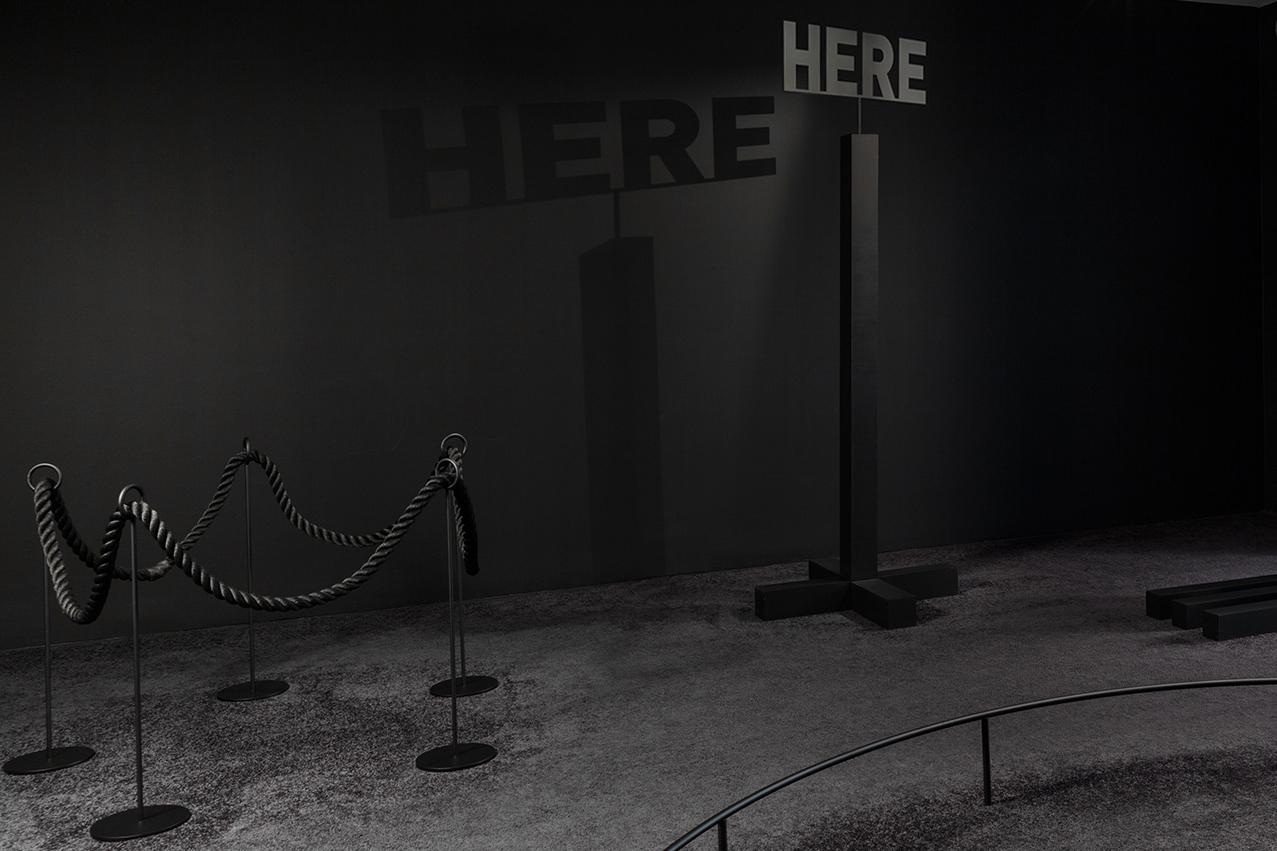 on humor in her work
I use humor as a method of examination and am interested in the complex range of humor—from innocence to irreverence. In my early work, I used humor to find my point of view within the field of architecture, which is a very serious business. It takes a lot of time, money, and power, and I used humor to undermine these conditions. In my most recent work the use of humor has become darker and perhaps abstract at times, not entirely unlike a film by the Coen Brothers where dark humor is used to critique social structures, desires, or how we communicate (or don't). I use humor in my work to invite but also isolate the viewer; it is used as both a form of critique and a way to offer social relief.