---
---
Homeroom Chicago presents "School Night" on Tuesday, December 15, 6 pm in the MCA Café. The evening's class is Self-Portrait in a Kanye Mirror, a multimedia info show with artists and educators who assemble to reflect on the art and life of Kanye West through the lens of their own personal Yeezus. Topics include career arc, creativity, excellence, insecurity, messiness, self-love, and the quest for beauty, truth, and awesomeness. Special guests are Krista Franklin, Allison Glenn, Lisa Yun Lee with Kevin Coval, J. Johari Palacio, and Anthony Stepter with cohosts Fred Sasaki and Seth Vanek.
Your homework assignment is . . .
gif
---
Yes, in order to better understand . . .
Gif
---
OK, we know. This show is not meant to be a comprehensive analysis of Kanye West, but a reflection of our own personal thoughts, feelings, and artwork in relation to . . .
---
---
Alright, we agree.
Gif
---
We think so too. So we've prepared a list . . .
15 Things You Didn't Know About Kanye West!
---
Anything else?
gif
---
THANK YOU.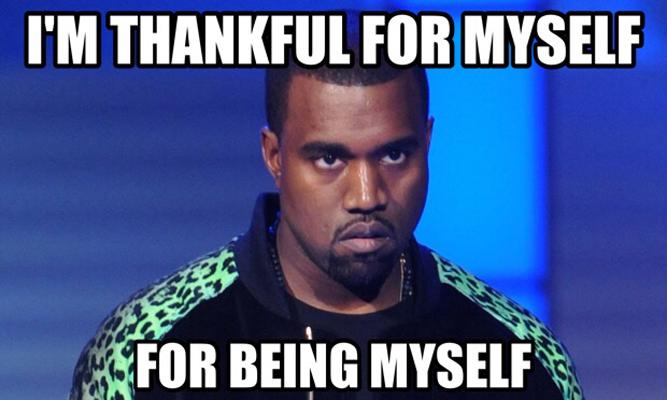 ---
And so are we :)