Sprinkle Bomb It: Baking Adventures from the MCA Store
---
At the MCA Store, we like to laugh and we really like to bake. We especially enjoy each other's baked goods on busy Tuesday afternoons. Toni Dillon, funny-woman, baking expert, and the store's assistant manager, likes to get her creative baking juices flowing with books from the Baked NYC line of cookbooks, and other books from our extensive selection on the second floor of the MCA Store. One of her favorites is Baked: New Frontiers in Baking, but ever since Amy Sedaris teamed up with the always-charming home accessory moguls, Fish's Eddy, Toni has been decorating her sweets with eccentric sprinkles from Sedaris's line of entertaining accoutrement.
---
As kooky as Jerri Blank herself, this 14-ounce tub of sprinkles includes pink sanding sugar, multi-colored jimmies, silver and white pearls, pink nonpareils, gold sugar, and mint chocolate drops that read "I like you."
Buried in the glittering sugar is a wooden scoop, so one can easily—and compulsively—load it on. Two weeks ago Toni brought in vanilla cupcakes with rose frosting doused in Amy Sedaris's signature sprinkles, but why stop there?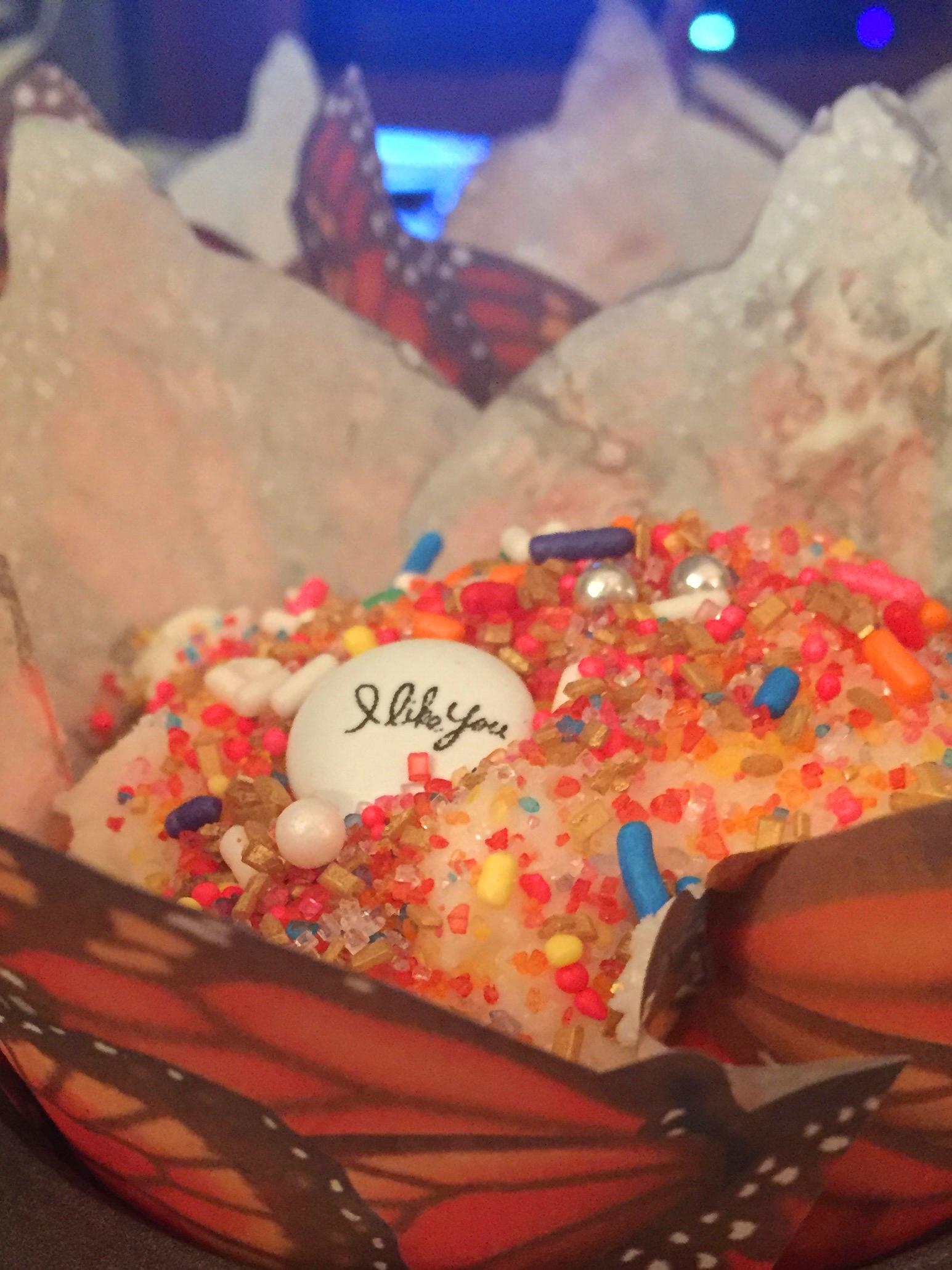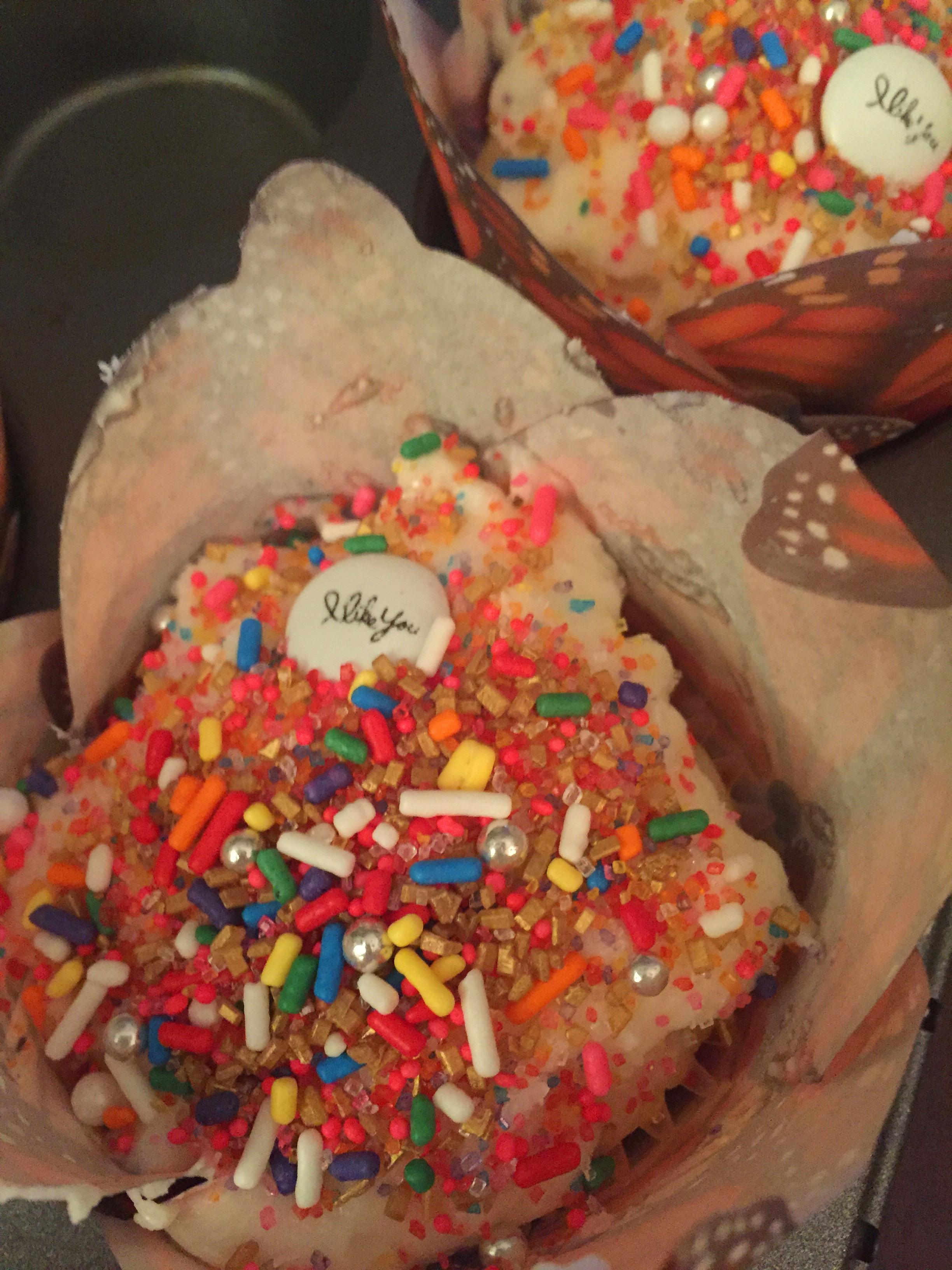 ---
For her husband Tom's birthday, she filled a miniature cake with peanut M&M's and finished it off with a few hefty scoops of Amy Sedaris sprinkles (which are available from the MCA Store).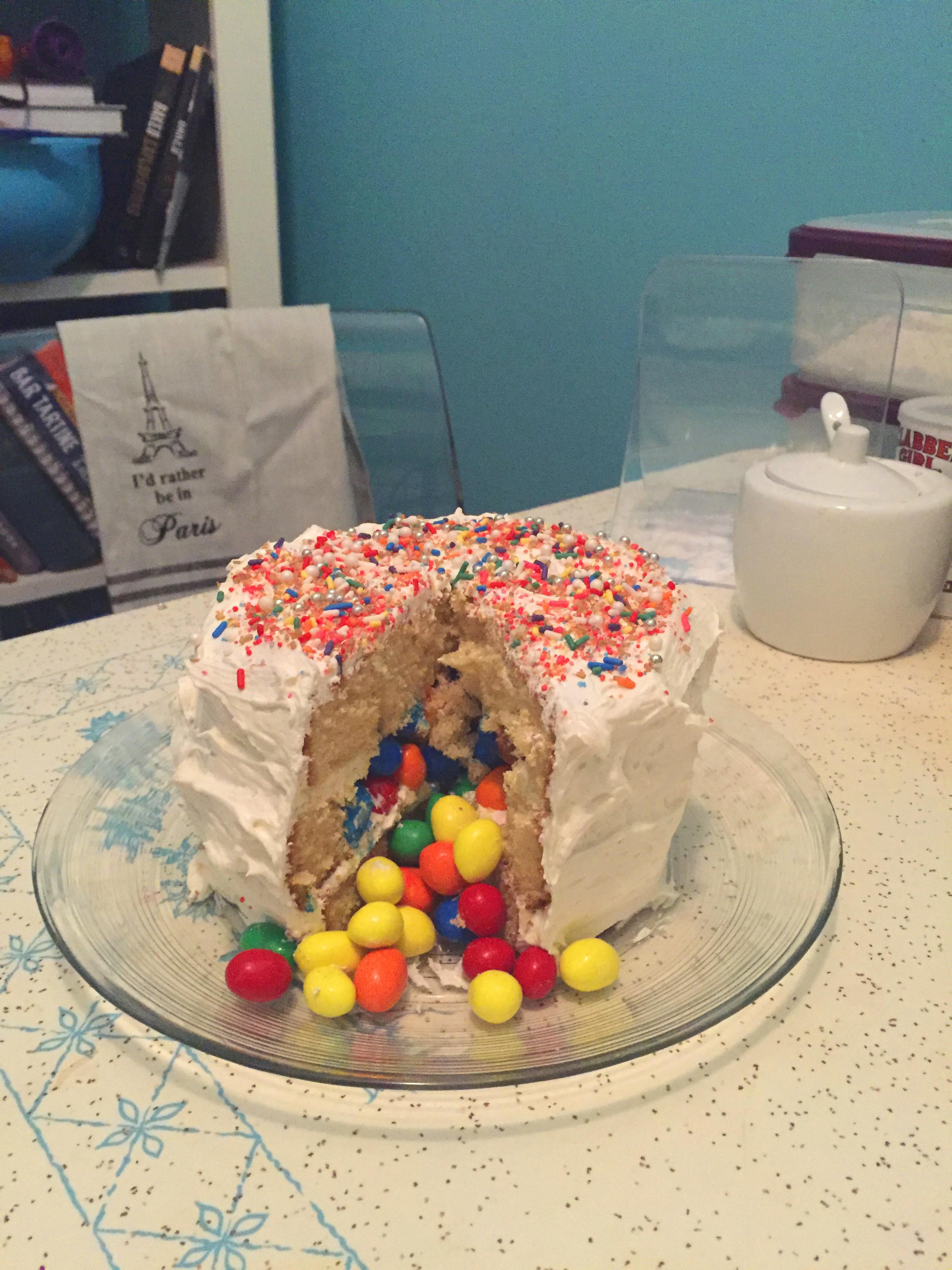 ---
If Toni isn't dancing, smiling, or singing a song that she made up on the spot, the sprinkles let us know how much she likes us, and she really likes us.