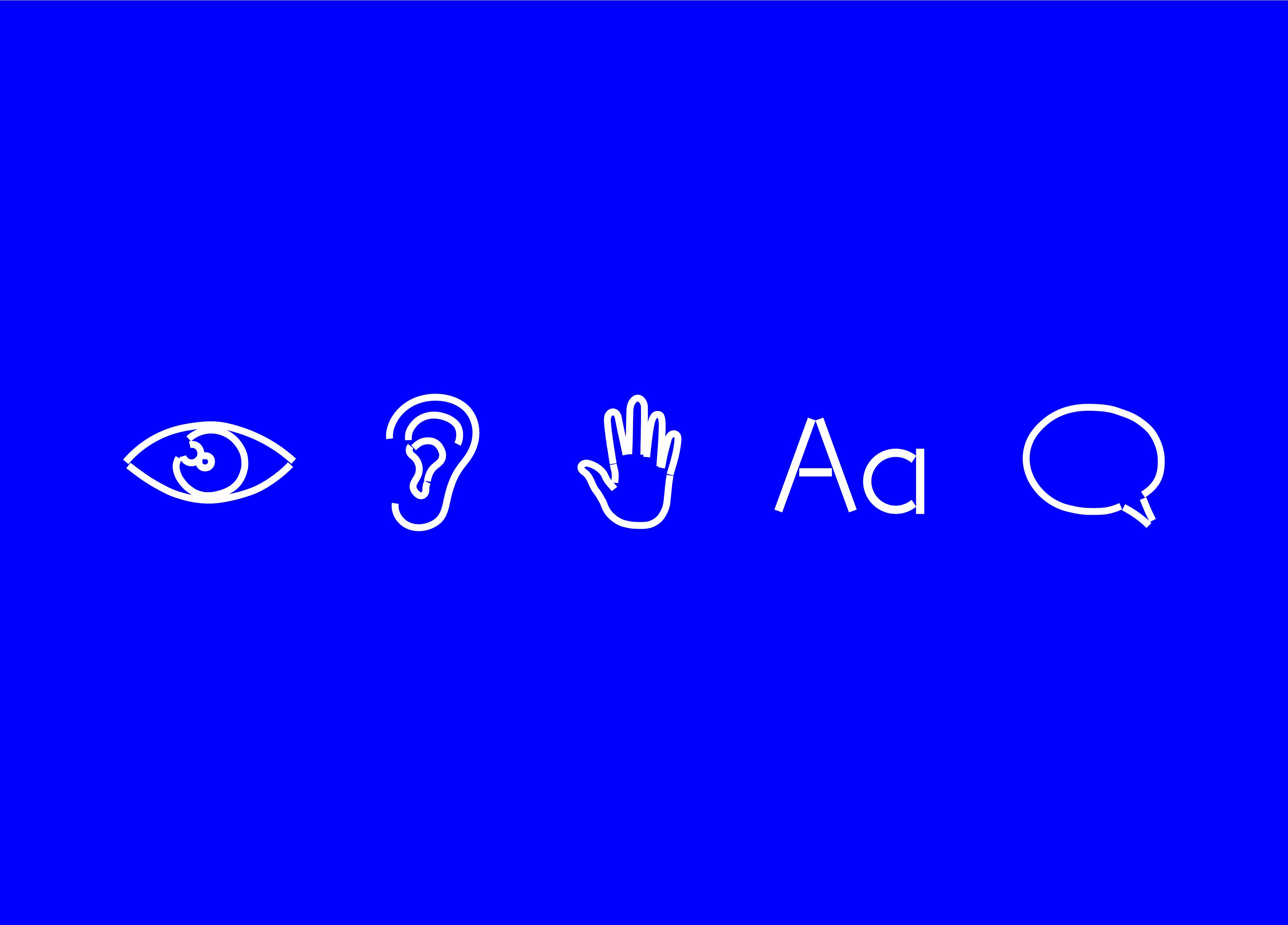 Moving Museums Forward: ADA at the MCA
About
Cultural institutions are often closed doors to those with sensory disabilities; they usually offer a predominately visual experience and make few accommodations for the deaf, visually impaired, or people with cognitive disabilities. People with mobility issues often encounter problems with seating, passage between floors, and access to bathrooms or exhibitions. Culture itself could be said to perpetuate this situation too, especially visual art.
The passage of the Americans with Disabilities Act (ADA) forced museums to provide accommodation for people with disabilities. But until recently few (if any) museums found ways to welcome the disabled community into their core audiences. The MCA recognizes the significance of the passage of ADA and its successes, and as we celebrate the 25th anniversary of the law we as an institution are taking a hard look at our own practices. What can we improve? How can we be better? In what ways can we do more than just comply with ADA mandates?
The anniversary of ADA coincides with the confirmation of our values, personality, and brand. In this sense, the spirit of the ADA aligns with our vision and our aspiration to be a site of and for a diverse creative community, welcoming all people regardless of age, gender identification, sexual orientation, religious belief, or degree of ability. Because of this commitment, the work of thinking about accessibility at the MCA is pan-institutional, extending not just to accommodation but to collaboration, making sure that the disabled community is our community and can experience everything that the museum has to offer. This commitment is carried out by making sure that exhibitions are as accessible as possible on a facilities level, by improving visibility in programs through sustained partnerships with the Bodies of Work festival, by pushing the boundaries of accessibility in our online offerings, or by the advocacy of MCA leaders such as Board Vice Chair King Harris, who is also an honorary cochair of ADA 25 Chicago.
Throughout the museum, dozens of people are working on independent initiatives that will together transform the visit into a first-in-class museum experience for members of the disability community. Over the course of the next few months, you will hear from a diverse group of museum staffers and friends who have worked to make accessibility more than just a requirement.