Jazz Movement Study: John Preus
by Chad Kouri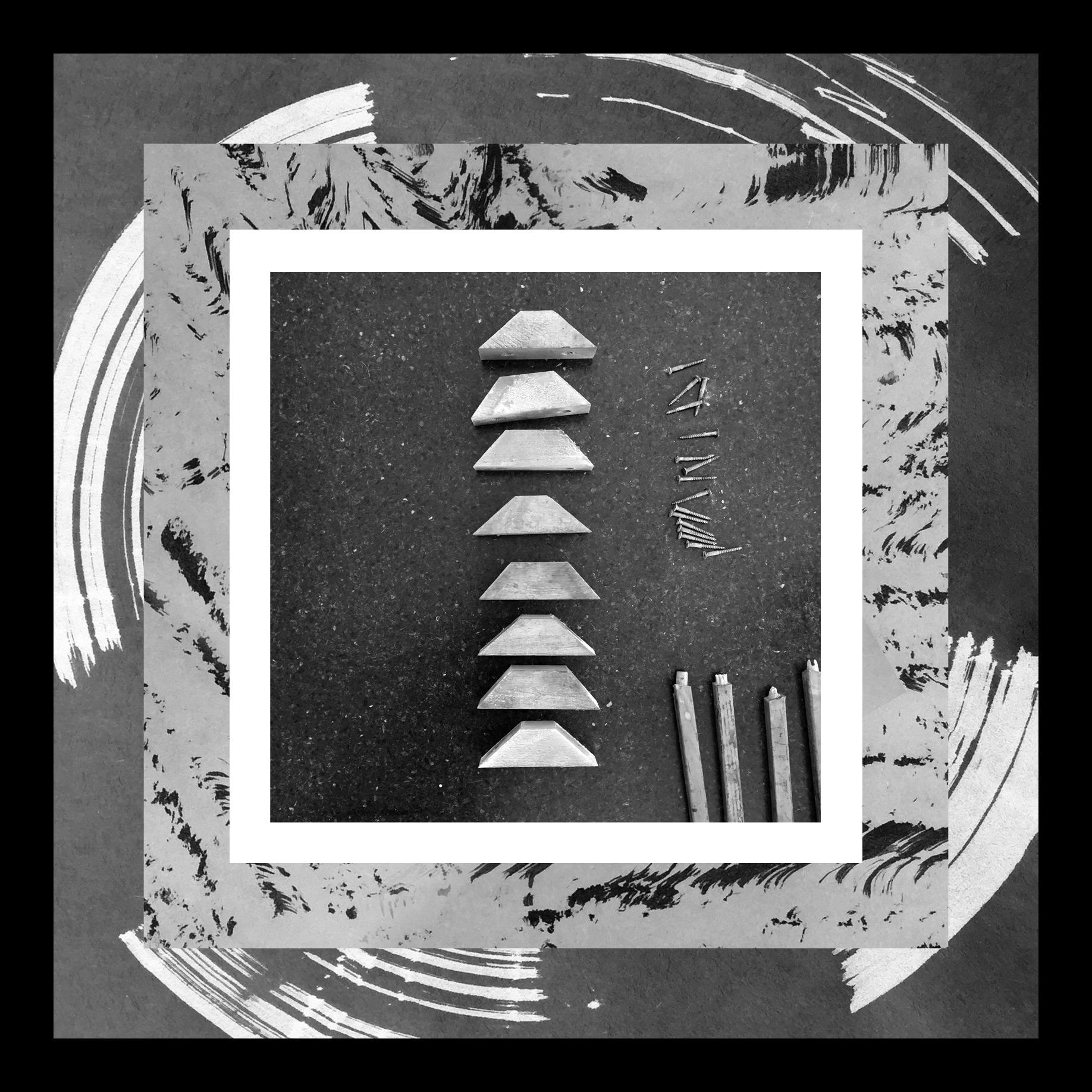 About
September 12 marked the performance of John Preus, a musician and artist who's work exists in various overlapping realms including sculpture, music performance, public engagement, performance art, and poetry/spoken word, to name a few. Unlike the educational aspect of the Human Rhythm Project, with questions and conversations happening throughout, this event was mostly observational, opening up for one-on-one and group conversation at the end.
As the musicians set up, I notice that the instrumentation was mostly made up of elaborately constructed homemade instruments resembling a standup bass, vibraphone, clavichord, and various other auxiliary percussion.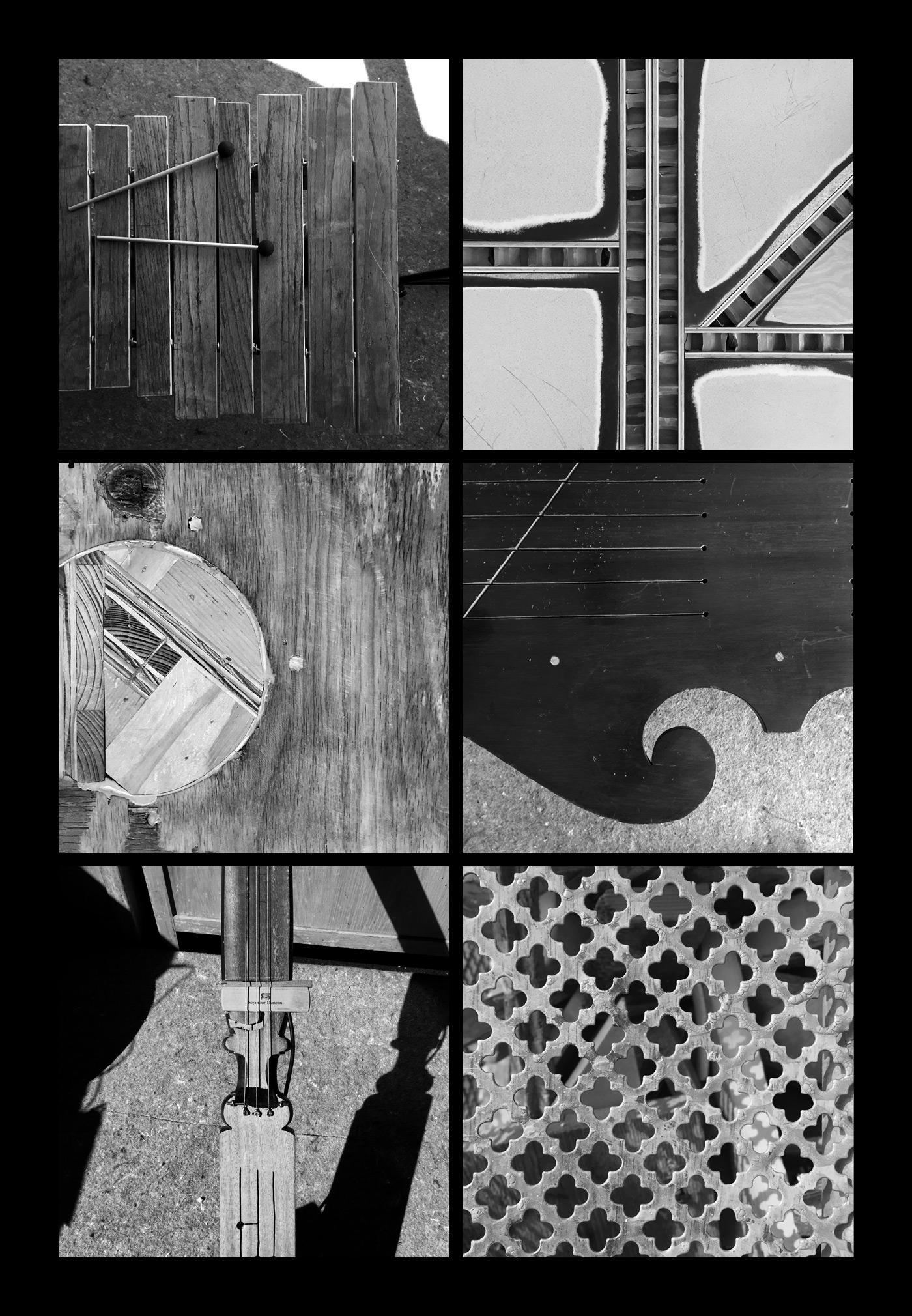 About
It's worth noting that Preus—with various collaborators—built the stage and box seating at the entrance to <em>The Freedom Principleem, where the day's performance and others have happened throughout the exhibition's run. The crowd seems a bit younger than at the previous events I have attended here. Various spectators explore the stage and sit around it with smirks and side-eyes, as giddy as school children at recess. "Can we sit on the swing!?" a middle-aged man asks, letting out a very emphatic giggle once granted permission. A bell is accidentally dropped by a woman while she passes the front of the stage. It bounces twice before being caught and reconcealed. And with that, Preus introduces himself as well as the others on stage, and the show begins.
About
Because of the extreme overlapping of various disciplines in Preus's practice, I choose to graphically record the performance in a bit more of an experimental and abstract way.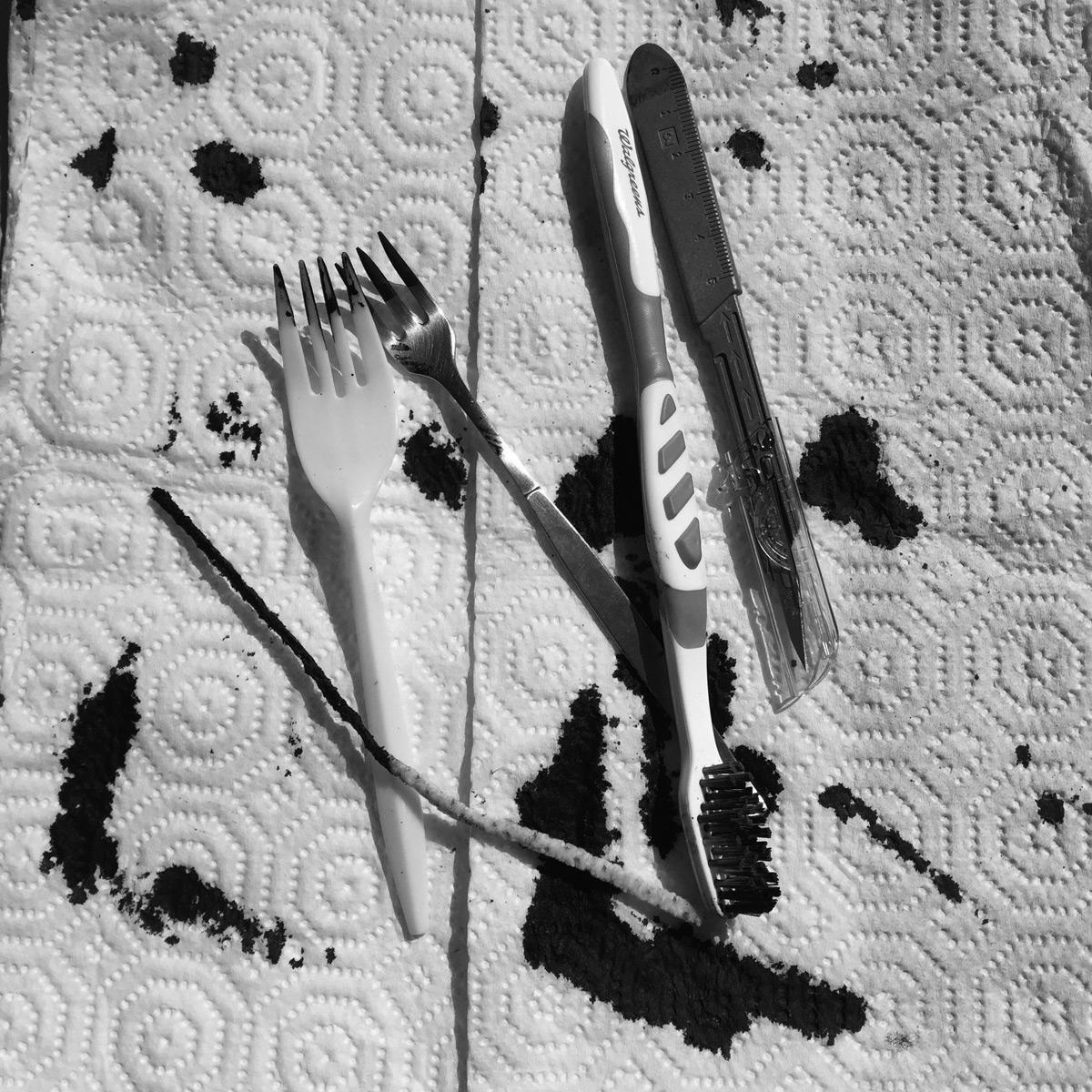 About
With an array of unconventional drawing tools, I start to experiment, dipping different pieces into India ink and rubbing them onto paper.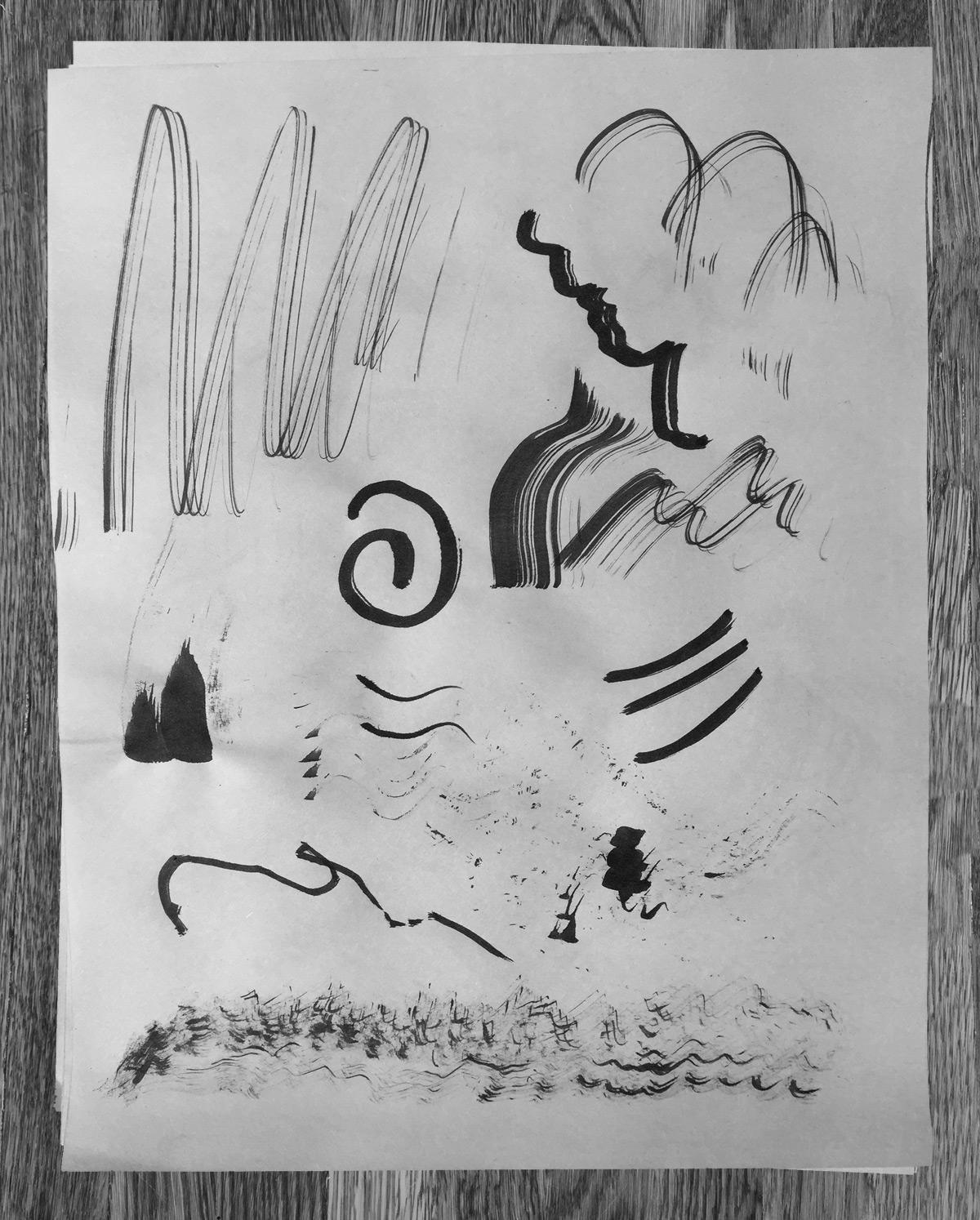 About
A new technique arose as I put down the plastic fork and begin drawing with a pipe cleaner. Rather than holding it like a pencil or paint brush, I start bending and submerging various parts into the ink and twisting or rolling the wire across the paper. This movement opens up a whole new world of textures, progressions, and movements that wouldn't be possible with the typical point-on-paper method of drawing.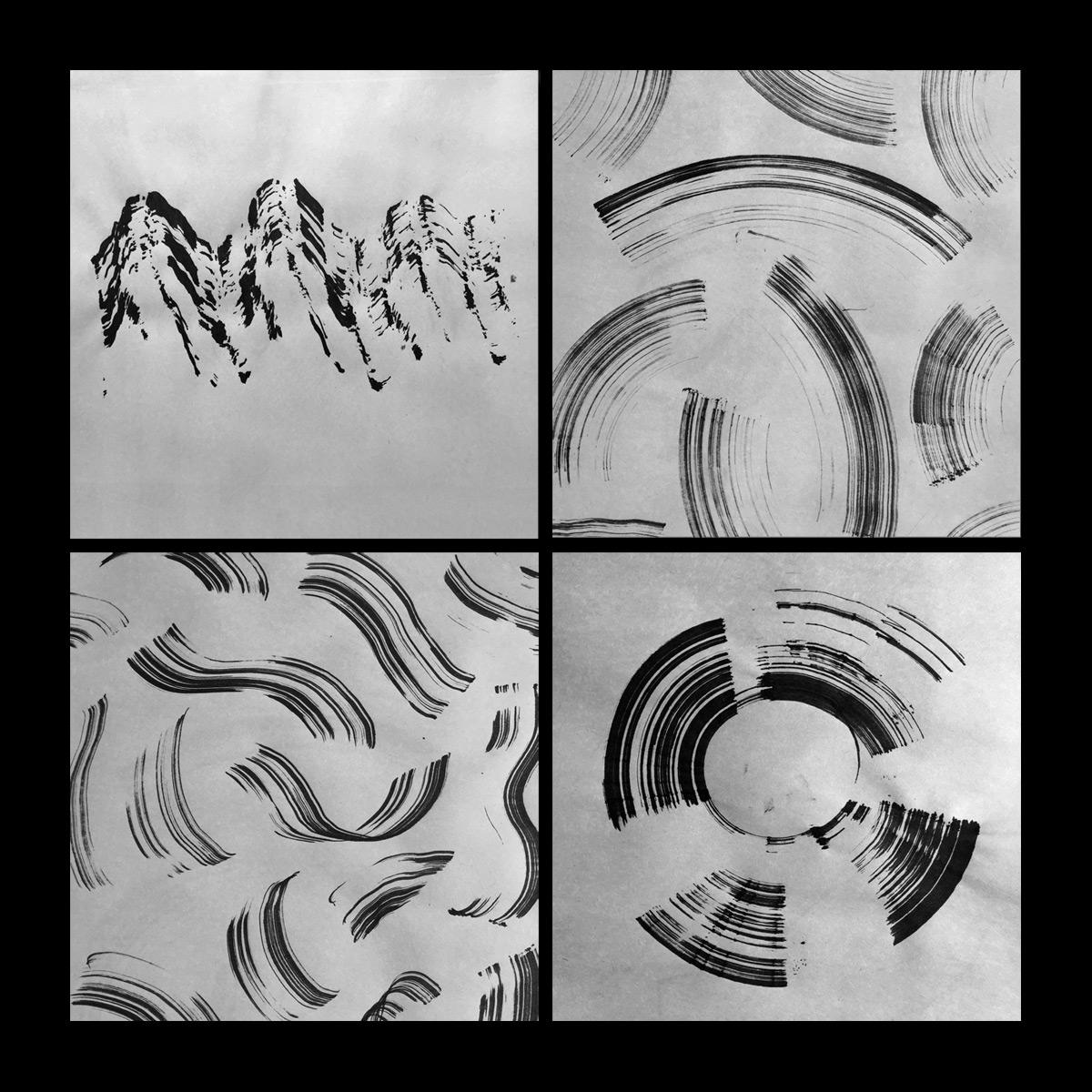 About
After the live performance, I return to my studio to finish the works. I photograph, crop, and collage these drawings together with other various photographs that represent the ongoing deconstruction of an old wooden chair, which occurred at the very front of the stage during the entire musical performance. Transitions in the music were dictated by moments during the disassembly of this chair. For example, as the final piece of the back was disassembled, the musicians transitioned from free form soundscapes to a more articulated and specific cadence and momentum (you can really start to hear this chair deconstruction and how it affected the music at about 50 minutes into the performance audio included above). This element of chance opened my mind up to experimenting with different techniques within the typical jazz movement study drawings system I have established over the years, specifically the inclusion of digital manipulation and collaging of drawings with photographs. The all black-and-white execution is an ode to Fluxus, a movement involving an international network of artists, composers, and designers known for blending different artistic media and disciplines—which I feel Preus's work and perspective very much aligns with. The outcome of these studies wouldn't suit just any performance, but I feel that they succeeded in giving a strong visual representation of Preus's MCA performance, as well as his cross-disciplinary practice.