Farmers' Remarks: Alexandre da Cunha Plaza Project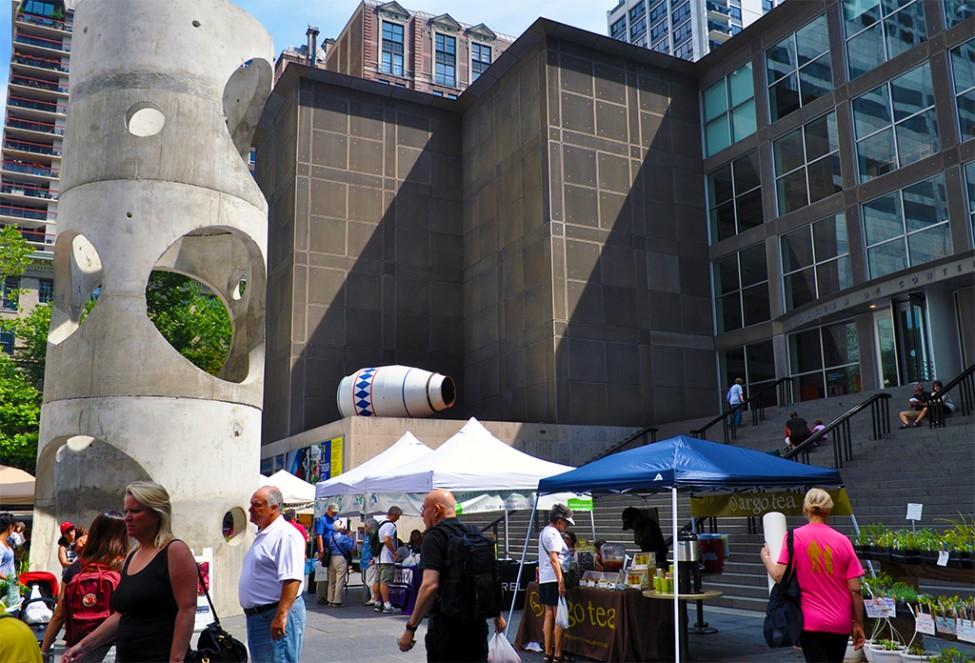 About
A few weeks back, we asked vendors at our weekly SOAR Farmers Market for their impressions on the latest MCA Plaza Project by Brazilian artist Alexandre da Cunha. Results varied, as some participants had to merge their stands with the looming sculptures, while others had the luxury of viewing Da Cunha's work from a distance.
Farmer Chad Nichols welcomed the new addition to his stand with a sense of humor, saying, "I like it in the middle of the stand. It adds an artistic element to the whole setup. I did try to roll it over the crepe guy, but it doesn't budge much." Reflecting on Da Cunha's overall project, he added, "I like how it ties together. I call this one the drive-thru window!"
About
Other farmers noted the symbolism of Da Cunha's installation, which features a repurposed cement mixer with a quasi-kaleidoscopic center, a tower of precast sewer pipes, and a cement disk. Land End Farms duo Mr. and Mrs. William S. Farish remarked, "[We] think of reduce, reuse, recycle. The work takes something that isn't being used anymore and makes it into art—turns it into something beautiful."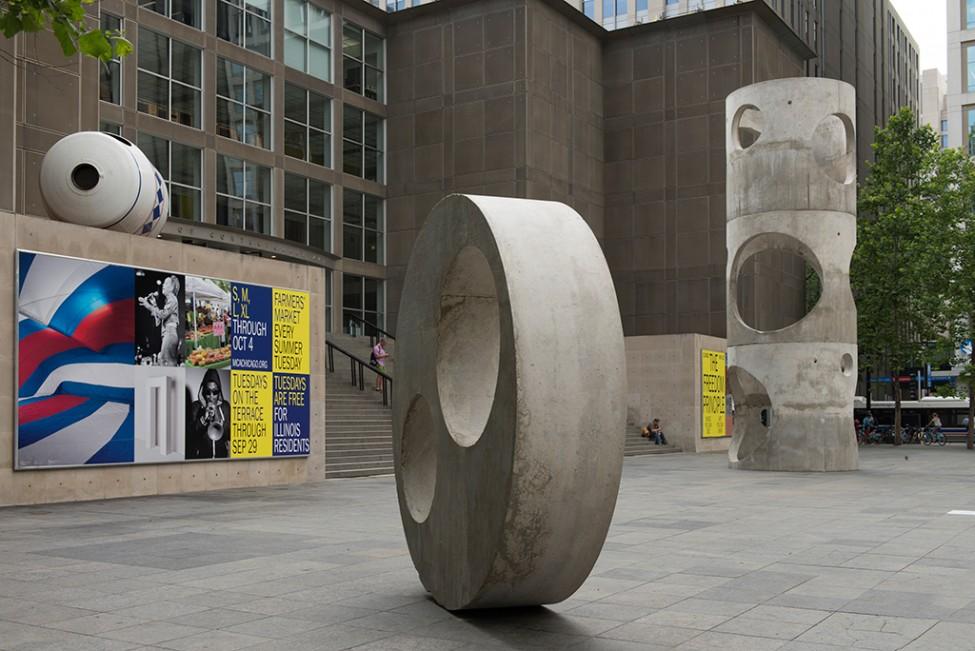 About
Gotta B Crepe owners Ryan and Kathia had a different take. They called for a more community-oriented interaction between the farmers' market and the Plaza Projects: "The MCA always does something interesting, but it would be cool if it was more aligned with the farmers' market and the idea of community engagement." When asked for his thoughts on the work's meaning, Ryan added, "Rumor has it that's a sewer pipe! I had no idea."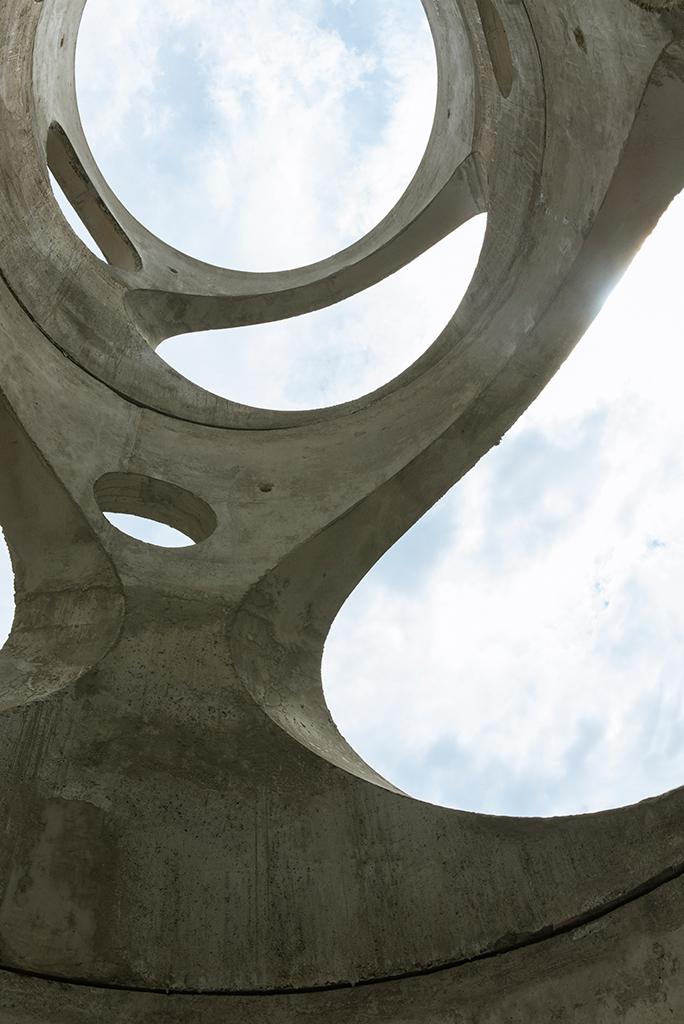 About
Still others viewed the piece differently, describing visitors interacting with, climbing on, and even sitting on the art—a testament to Da Cunha's success in engaging the community.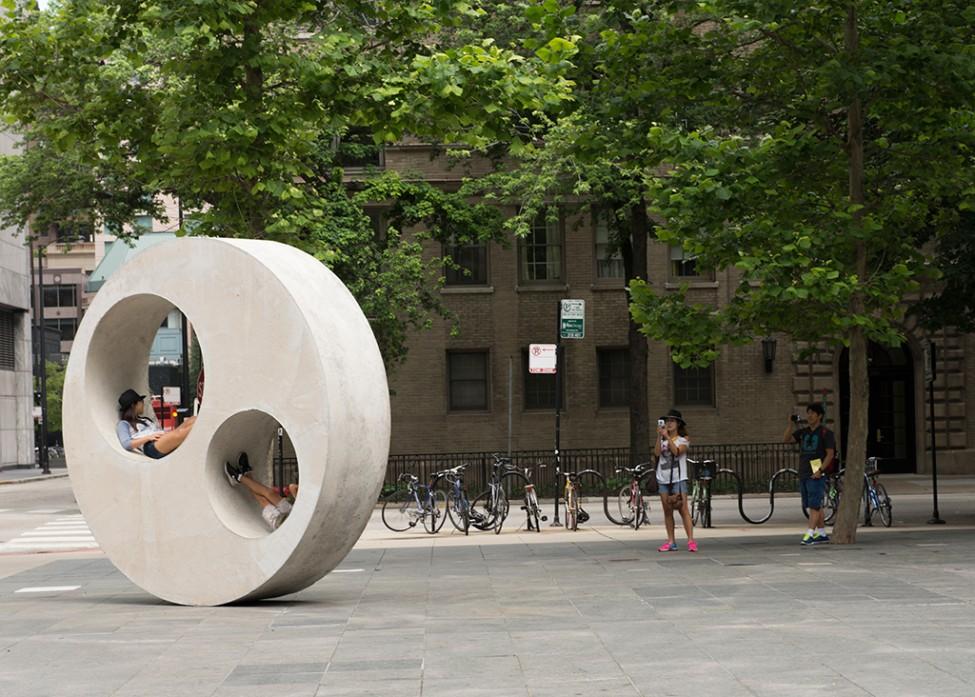 About
In its fifth installment, the MCA Plaza Project has come to raise visitor expectations for bold and compelling work before even entering the museum. Vendors, too, have begun to count on plaza installations—as complements to their stalls. A farmer with Lehman Orchard, which has participated in the farmers' market for years, told us, "The MCA always has something interesting going on. It is always loud and in your face." Da Cunha's large and impactful work sparked the memory of a farmers' market veteran from Noeffke Family Farms: "We all really enjoyed the 'Mothers' %5b[Martin Creed's Work No. 1357 MOTHERS, 2012](/Exhibitions/2012/Martin-Creed] work, it was great because it related to the woman's hospital nearby."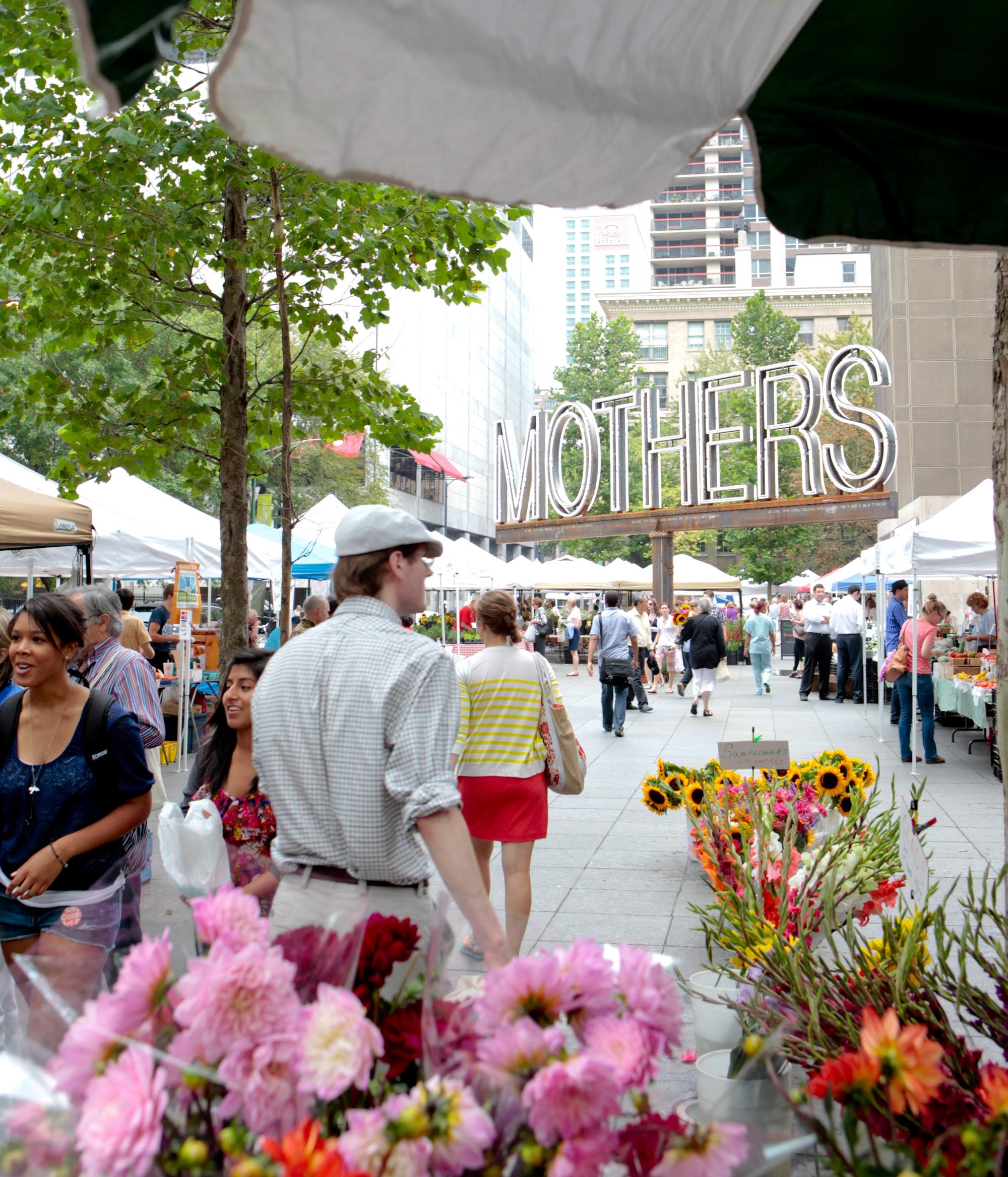 About
SOAR Farmers Market on the MCA Plaza, in all its artist-activated and community-driven glory, has firmly taken root at the MCA, offering a summery treat for the hungry bodies and minds of Chicago.