Sound and Vision: The AACM and MCA
by Sarah Wade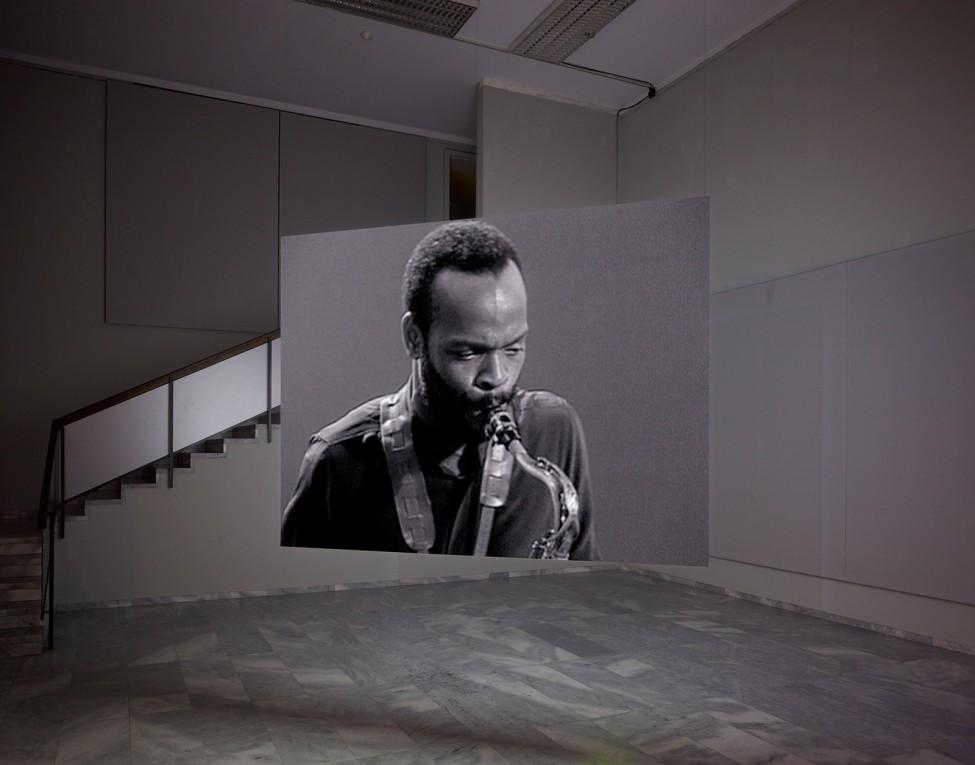 blog intro
At the heart of the MCA's tradition of supporting and showcasing the performing arts is an extensive and rich history of collaboration with many members of the Association for the Advancement of Creative Musicians (AACM). The various ephemera in the MCA's ever-growing archival collections—performance fliers and programs, posters, photographs, and MCA calendars—documents this longstanding partnership as experimental and improvised musical events remain integral to the MCA's programming. What follows is but a small sample of the many ways the AACM and the MCA have partnered since the museum's founding in 1967—a partnership made most evident in the programming surrounding The Freedom Principle exhibition.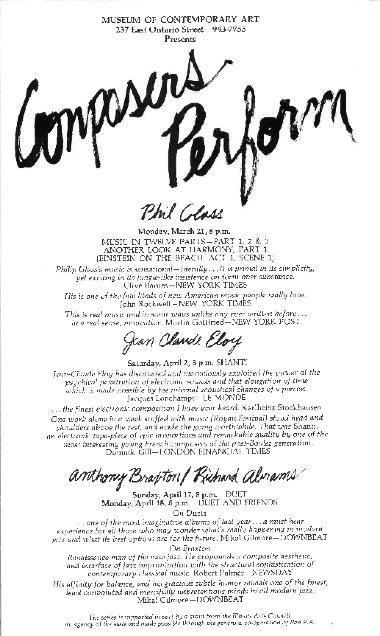 ---
Of the organization's founding members, Roscoe Mitchell, Muhal Richard Abrams, and Anthony Braxton have participated in solo and group performances at the MCA. In 1974, Abrams performed a piece—funded by the National Endowment for the Arts—that explored the development of black consciousness from the era of slavery up through the 1970s.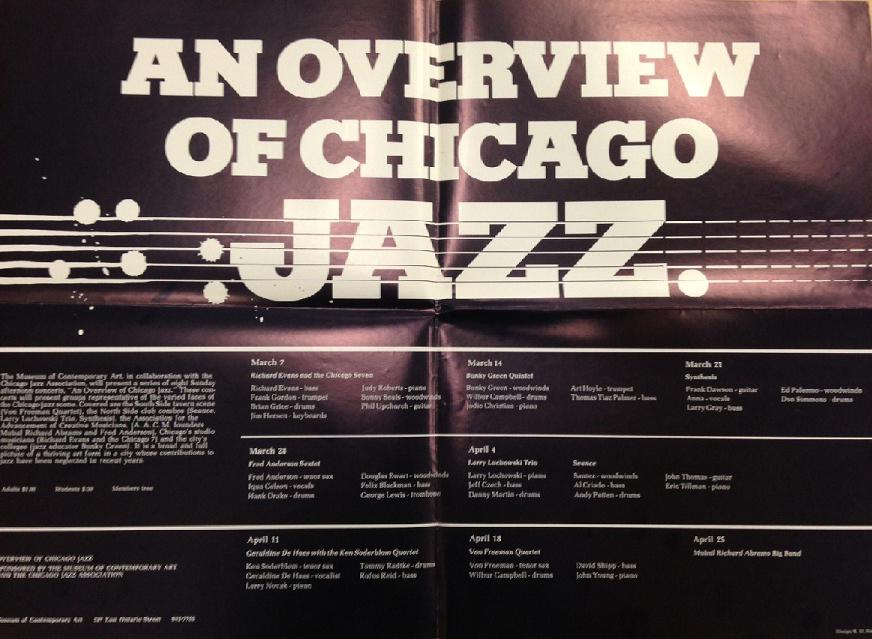 ---
The MCA, in collaboration with the Chicago Jazz Association, presented an overview of Chicago jazz—from Chicago's studio musicians to the AACM—in March 1976.
---
In 1979, the MCA and the Jazz Institute of Chicago cosponsored Further Explorations, a weeklong festival that celebrated the AACM and featured many of its musicians, including Abrams, Braxton, Chico Freeman, Douglas Ewart, Fred Anderson, and the Art Ensemble of Chicago.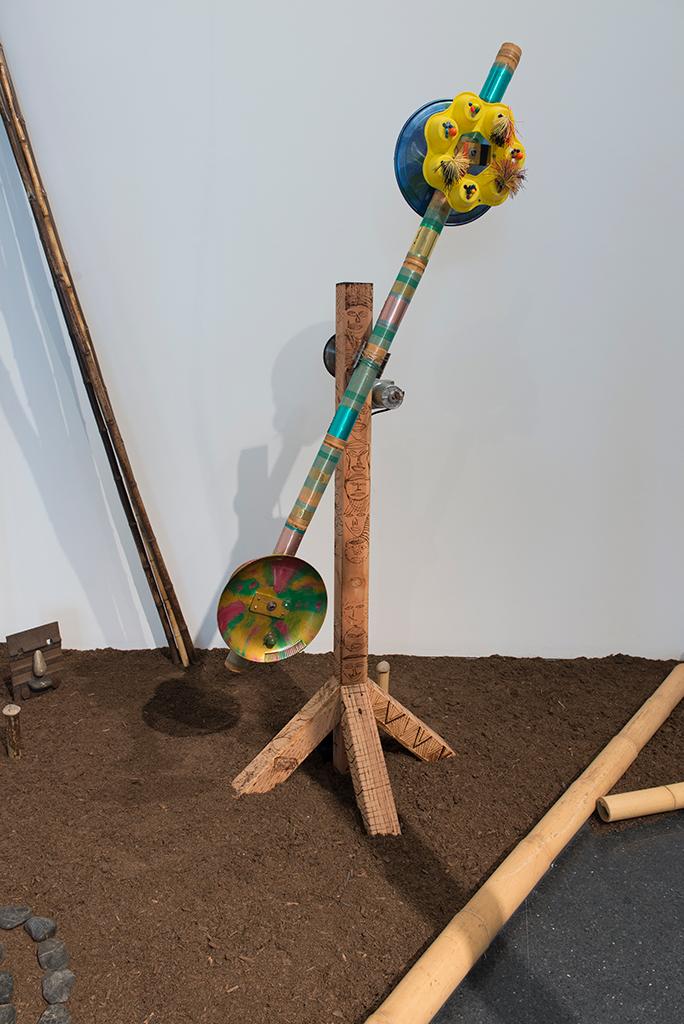 ---
The relationship between the AACM and the MCA continued into the 1990s with performances by Roscoe Mitchell and with the inclusion of Douglas Ewart's sculpted bamboo flutes in the MCA's 1996 Art in Chicago exhibition—a tradition that continues with The Freedom Principle.