Design a Freedom Principle Poster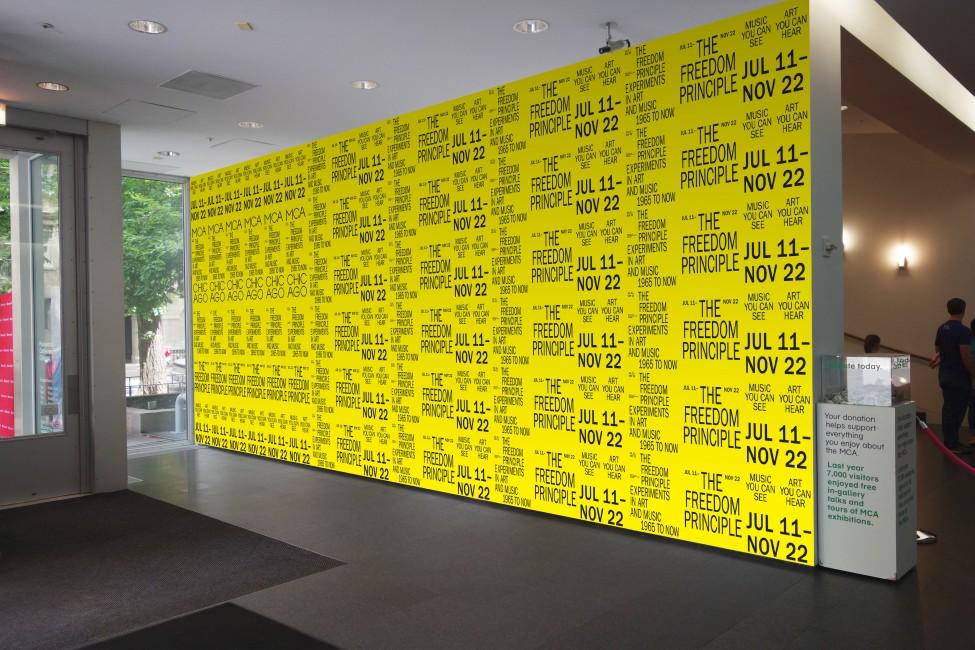 About
We wanted to kick off The Freedom Principle: Experiments in Art and Music, 1965 to Now in a way that celebrates the spirit of collectivity, experimentation, and creativity embodied by the artists on view, so we are inviting anyone and everyone to produce a poster for the exhibition in the style of a gig or concert poster. The AACM (Association for the Advancement of Creative Musicians) has a long history of announcing upcoming concerts through the gig poster, and the design of our own exhibition poster, seen in the image above, is a contemporary nod to this history.
Two winning designs will hang on the first floor entrance and, as an added bonus, the winners will also receive a pair of Pitchfork tickets plus MCA Household Memberships. The entries will be judged by cocurator of the exhibition Naomi Beckwith, MCA Design Director Dylan Fracareta, and Social Media Manager Abraham Ritchie. All entries are due before midnight on July 13.
Enter your poster via social media, but be sure to read the design specifications and terms first—you must meet those criteria for your entry to be considered. Good luck and we look forward to seeing your designs!