An Invitation to the Chicago Artists' Group Portrait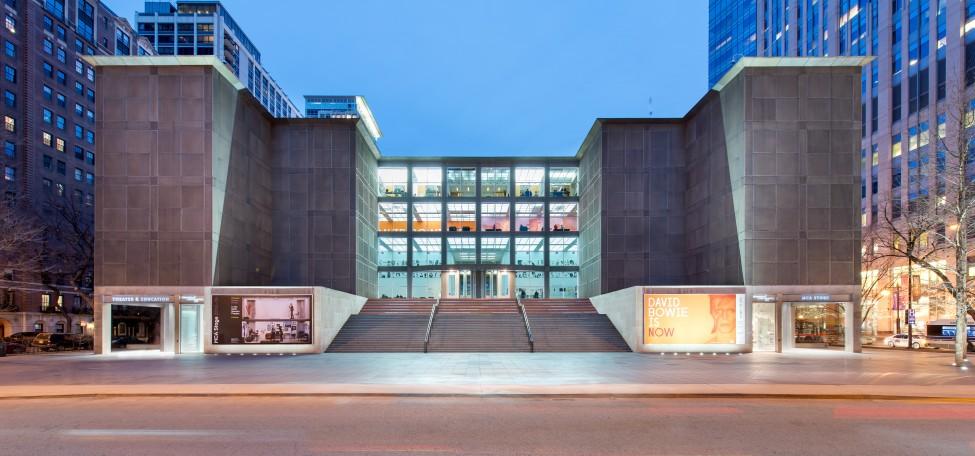 About
Dear All Chicago Artists,
You are all warmly invited to stand in a group portrait, rain or shine, on the steps of the MCA at 11:30 am on Saturday, June 20!
I want to ask impossible questions by attempting a photo like this: What does the Chicago art community look like? What kinds of communities make up this group? Who identifies as a Chicago artist? What can a group portrait tell us about artists in 2015? What might we learn from this image 10 years from now? How about 50?
With these in mind, I am thrilled to invite any and all of you to stand for a group portrait, rain or shine, on the steps of the MCA at 11:30 am on Saturday, June 20!
And for those artists who can't come?
"All those absent giants of jazz, and others too numerous mention, are nonetheless felt somehow to be present—represented by musicians who played with them, and who inspired and were inspired by them. Like with any family reunion, its absent members are with us in spirit."

—Ian Patterson, on those missing from the epic 1958 group portrait A Great Day in Harlem
I am inviting artists, if they choose, to bring a photo-of-a-face or head-cutout of someone who can't make it to the photo shoot if they like. They would be asked to hold it right next to their head so as not to obstruct others: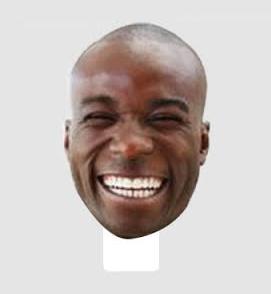 ---
There is a charming precedent for this seen on the lower left: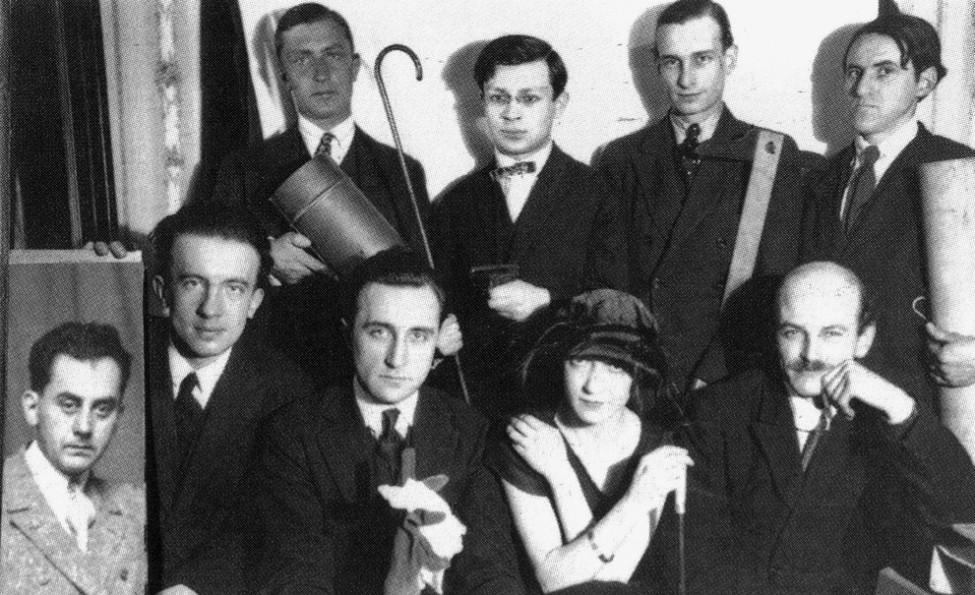 ---
To honor this collective moment, I will submit the high-res image into the public domain for anyone to print, alter, and distribute as they see fit (as this seems to happen anyways in our image culture) . . . the image will live in the public where I think it belongs and we can watch it move around, mutate, and engage a greater audience (and multiple histories). Everyone is welcome to download, print, and hang the image as they see fit, publish it in a book, or make it part of their own creative project.
And last, a passage by Karl Oove Knausgaard I've been recently inspired by that I think resonates with the upcoming portrait:
The most powerful human forces are found in the meeting of the face and the gaze. Only there do we exist for one another. In the gaze of the other, we become, and in our own gaze others become. It is there, too, that we can be destroyed. Being unseen is devastating, and so is not seeing.

Best,
Jason
RSVP via the Facebook event or find more information about the event here, arrival and check-in is 11:30 am–12:30 pm with the photo shoot starting promptly at 12:30 pm.