Loving the Alien
by Lee Blalock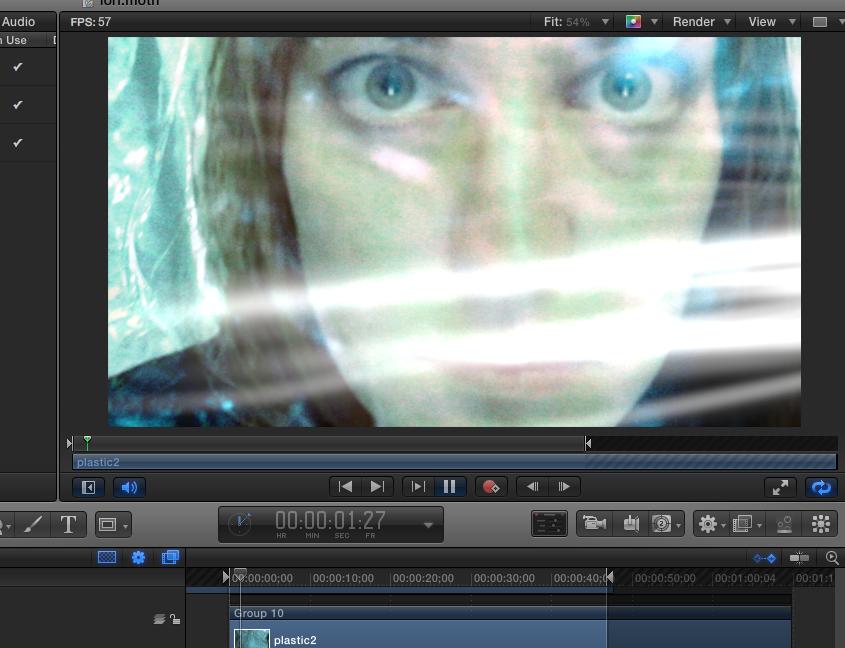 ---
Lee Blalock is an artist, performer, and educator. She has been blogging the process of developing an "otherworldly tea party," in response to David Bowie Is, that takes place at the MCA on Tuesday, November 18. An excerpt from her blog describes some of the materials that she has prepared for the event.
---
I start everything with an image to keep me on track. It's also the way I think, in images. I decided on the image of a space traveler. One common thread among all of my work, no matter who the character is at any time, is a new origin story. We don't know much about space, so it's a great opportunity to inject the nonlinear into performance personas. The image sets the tone. Next, I started planning out the flow of the performance. Short and sweet, a duration of about 30–40 minutes.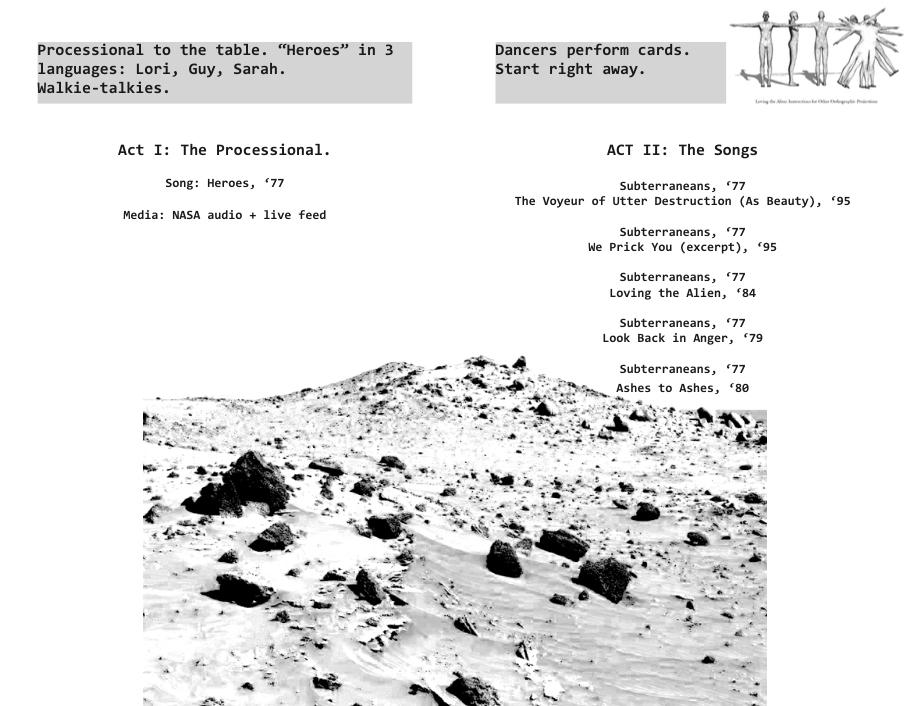 ---
We'll be speaking in Bowie lyrics, so I needed to print them off and design them for a score book that we'll all read from. I don't expect everyone to remember the lyrics. He has such a huge catalog, right? And I've chosen songs that maybe some people won't know. There will be one performer who will sing one of my favorites, "Subterraneans," from the Low album. The lyrics were written using the cut-up technique, something Bowie borrowed from Burroughs.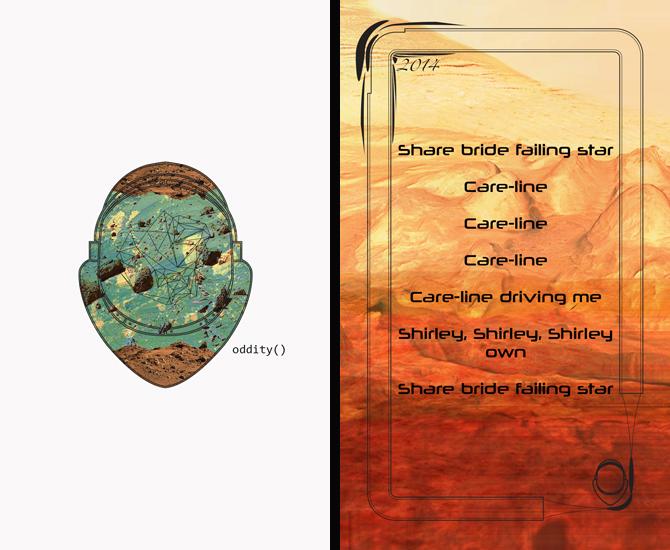 ---
I've created a set of tarot cards that use words that rhyme with the original lyrics to prompt the performer to sing intermittently throughout the performance. In between these somewhat theatrical spoken lyric performances, there will be live art making prompted by actions inspired by the Oblique Strategies cards (originally created by Brian Eno and Peter Schmidt) which were used during the production of Bowie's Berlin triptych.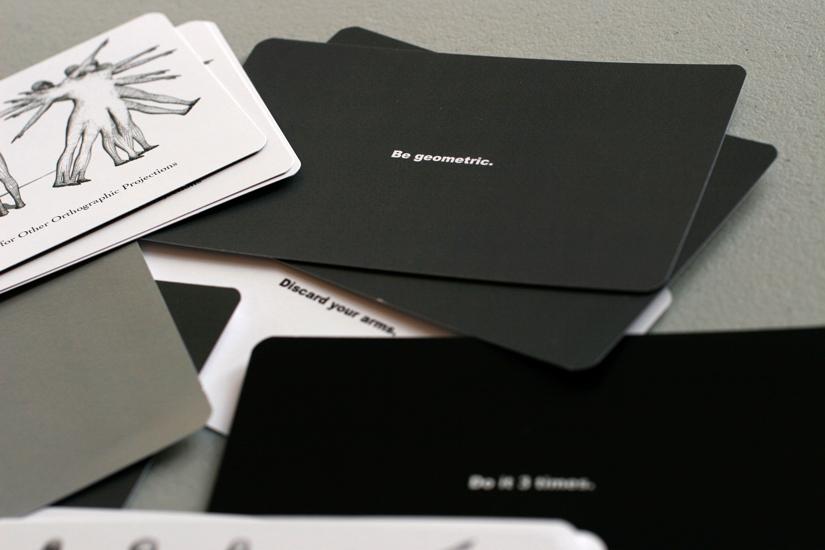 ---
I've created a set of strategies with prompts to modify behavior and body language called "Loving the Alien: Other Orthographic Projections." The strategies will be interpreted by the performers, most of whom are artists and friends. And of course, it's my piece, which means there will be media—lots of media. I'm shooting video and writing programs for sound and video control.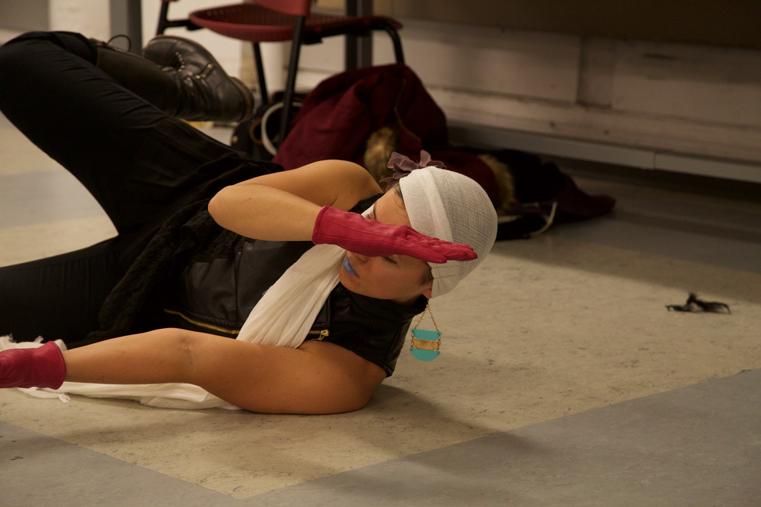 ---
As always, there will be fabrication, sound, video, movement (the Lab dancers are on board again!), and writing. Wonderful. A really fun part of performance, for me, is making the media which supports the live work.
To learn more about Lee's process, visit her blog.