On Standing in Rooms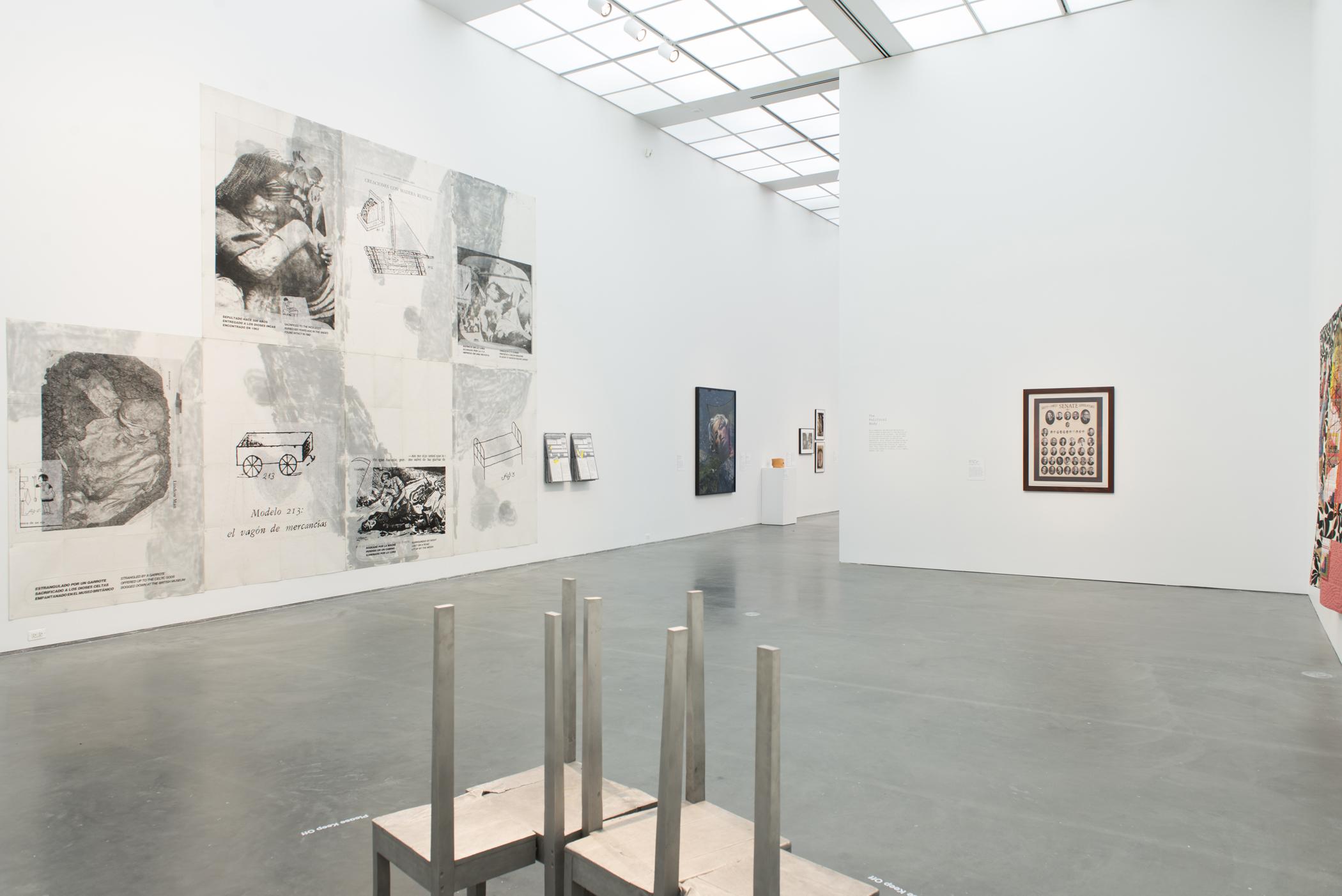 on guarding art
Museum guards spend their time standing in rooms—galleries as they are called—and in doing so, they, myself included, see a lot of things. They see the art always: the pictures on the wall, the sculptures on the floor. They see the patrons looking at both. They see the caretakers, taking care of the art. On occasion, they see the curators whose job it is to interpret the work, make it meaningful in context, and, at times, reinterpret it. And on rare occasions, guards may even see the creators—the artists.
In the act of doing this, the life of a guard may be measured in hours, days, weeks, months, or maybe even, as in this guard's life, years: 24 to be exact as of June 1, 2014. In that time, many friendships have been made. If one is fortunate—as this guard has been—friendships with various artworks and the people who have put them there are solidified.
Let's take one instance. It was around 1992 at the Art Institute of Chicago when a young visionary, Associate Curator Madeleine Grynsztejn, created an exhibition titled About Place. Two artists that I remember vividly from the exhibition were Doris Salcedo and Eugenio Dittborn: Dittborn especially with his Airmail envelopes and the artwork inside depicting atrocities in South America. This show was new and provocative, beautiful and exciting.
In 2009, this guard retired from the Art Institute of Chicago, from being a gallery guard, a museum guard. He put all of that behind him. Then . . . "Not so fast," said Mr. Fate. "One more job for you Mr. Harney." And so, in June 2011, this guard found himself at the MCA, where again he would interact with artworks, patrons, curators, and artists.
Unbound: Contemporary Art After Frida Kahlo, an exhibition from the MCA curators, is presently on view. And with it some old friends have come back to say hello. There is Doris Salcedo with something different now—her chairs. And there is Eugenio Dittborn with those Airmail envelopes. And there is Madeleine Grynsztejn, breathing life into the MCA, this time not as a curator, but as the museum's director. A beautiful circle of old friends.
For this guard, the job has become about far more than just guarding. It has become about place, about time, about home.
Not bad for standing in rooms—or as they are called, galleries.