Summer Reading Selections from MCA Staff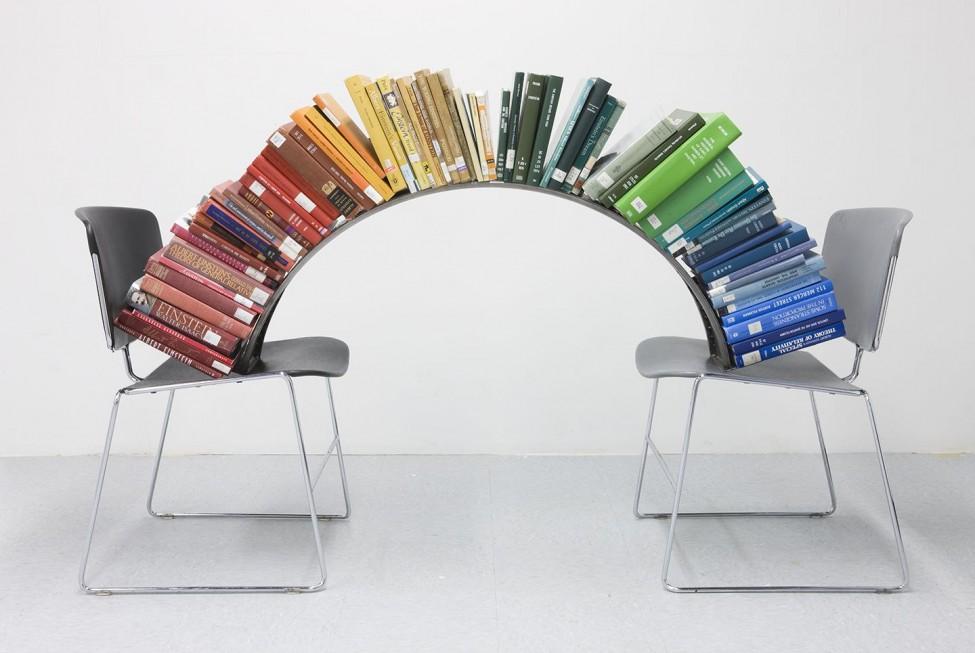 blog intro
As we're enjoying the best days of summer right now, MCA staff members share their summer reading, from delightful (see below) to deplorable (see bottom).
Madeleine Grynsztejn, Pritzker Director
Because I spent two weeks in Japan, I mainly focused on its fiction and culture this summer. I loved In Praise of Shadows by Junichiro Tanizaki, as well as The Thousand Autumns of Jacob de Zoet by David Mitchell. Separately, I eagerly awaited Lorrie Moore's new book of short stories, Bark, and was not disappointed. I'm picking up A Short Life of Trouble by Marcia Tucker, and also enjoyed the first essay in Men Explain Things to Me, by Rebecca Solnit.
Oh, and Thomas Dyja's The Third Coast was great too, as was the Goldfinch by Donna Tartt, but everyone's read that one…
Susan Chun, Chief Content Officer
Leon Forrest, Divine Days
At 1135 pages, Leon Forrest's epic novel is not summer reading, but a summer's reading. But what reading! As a recent transplant from the East Coast, I'm enjoying the chance to immerse myself in the gorgeous tapestry of Forrest's 1960s South Side Chicago and its zany denizens. It's also the most enjoyable kind of prep for a couple of exciting exhibitions in the MCA's future, both with roots in Chicago's African-American communities: The Freedom Principle, an exploration of the experimental movement that intertwined art and jazz that began in the late 1960s, and Kerry James Marshall, a mid-career review of the paintings of the great American master.
Martha Lampland and Susan Leigh Starr, Standards and Their Stories
My light reading this summer is this volume on the ways in which standards are developed. It's geeky stuff, but fascinating, and—for someone involved with the development and implementation of museum cataloguing standards—it's particularly interesting to think about the way that standards apply to "real-life" matters (the three-strikes law is a standard!). A book for everyone, really.
Eli Horowitz, Matthew Derby, and Kevin Moffett, The Silent History
In my queue is this print version of a story of a generation of children struck dumb that was originally issued as an iOS app. I followed the story in the original mobile version, and at first glance it seems to translate well across platforms.
Lisa Meyerowitz, Editor in Chief
George Packer, The Unwinding: An Inner History of the New America
The Unwinding offers haunting, cold-blooded truths about systemic inequalities in the United States today. Packer profiles three ordinary individuals interspersed with shorter profiles of more public personas. An agile storyteller, he skillfully captures the voices and drives of his subjects, including Colin Powell, Newt Gingrich, Elizabeth Warren, Oprah Winfrey, Sam Walton, Alice Waters, and Jay-Z. Together, these stories of Americans both famous and unknown are enlightening and disturbing. They'll stick with you.
Chimamanda Ngozi Adichie, Americanah
I was captivated by this story of Nigerians who migrate between their home country and the United States and Great Britain. The main character, Ifemelu, comes to the US for college and develops a career blogging as a Non-American Black. The blog is a clever device that allows Adichie to comment on race—though some of the sharpest insights in the book are about gender, comparing the particular predicaments of women in Nigeria and the US. The book's sweeping scope gives vivid portrayal of Ifemelu's life, from childhood to adulthood, and that of her childhood sweetheart, Obinze. Adichie crafts a moving, universal story of the immigrant's dual and often contradictory longings for opportunity and for home.
Peter Taub, Director of Performance Programs for MCA Stage
This month I dug into Dave Eggers's The Circle. I've always relished the roller coaster of his writing, and was eager for his satire of the utopian campus of digital empires (think Apple or Google) and their omnivorous appetite to control our desires. Though I felt throughout most of the book that its rose-tinted hue was a bit coy and even superficial, so much of it was hilariously spot-on that I had to keep with it—and by the end I was caught. Like the best science fiction, it's set it in the improbably close future, so that I carried its distractions and horrors with me once I closed its covers.
I'm now reading a book that, like The Circle, is set in the land of milk and honey. Maybe all our summer reading should be California dreaming. But Louise Aronson's A History of the Present Illness is entirely different. Its short portraits of people in San Francisco caught by the failures of the healthcare system. Each one is a different kind of detailed gem, or maybe trap, but the surprise is that Aronson is a physician with direct knowledge of this field. Most of the stories are underlined by infuriating situations, and I'm moved by her compassion to come into lives of patients and doctors and families in homes, neighborhoods and institutions.
Bryce Wilner, Designer
Dieter Roelstraete, Iwar von Lücken: Selected Poems (With Annotations)
In 2013 the excellent Roma Publications released a small volume of poems in Dutch and English by the Belgian curator Dieter Roelstraete. Roelstraete's poems and accompanying annotations offer focused insight into his interest in philosophy, thought patterns, and the nebulous German poet Iwar von Lücken.
Ank Leeuw Marcar, Willem Sandberg: Portrait of an Artist
Willem Sandberg famously worked as both museum director and designer for the Stedelijk Museum in Amsterdam in the 1930s and 40s. Valiz Publications offers the first English translation of this book, largely transcribed from interviews with Sandberg in the 1970s and 80s. The result is an important, casual survey of Sandberg's life, art, design, and politics.
Andrea Bartosik, Accounts Receivable Accountant
Markus Zusak, I Am the Messenger
When 19 year old Ed Kennedy inadvertently stops a bank robbery and becomes a local celebrity of sorts, her begins receiving cryptic playing cards in the mail with messages he must solve. Choosing to follow what the cards say, he either helps or hurts the people the cards are connected to while learning about himself and searching for the sender in the process.
This is meant as a young adult novel, but I found it didn't read like one. It is funny, sad, deep, and mysterious. Aside from the "twist" ending, I enjoyed it very much and recommend it if you need a good and fast read.
Markus Zusak, The Book Thief
Set in WWII Germany, 14-year old Liesel Meminger is a foster child living in a small town outside of Munich. After learning to read with the help of her foster father, she begins to steal books to pass the time. She soon finds that these books not only help herself but those around her.
Another young adult novel and recently a movie, I admit I was skeptical about reading this. However, the book is a poignant read yet I found the plot to start off a little slowly. The narrator also adds an unexpected twist that I found to be interesting.
Solomon Northup, Twelve Years a Slave
The memoirs of Solomon Northup, a free black man living in New York who was kidnapped and sold into slavery against his will. This book chronicles Solomon's memories of living 12 years in Louisiana on several plantations and the people who were involved in his capture and eventual release.
Amanda Abernathy, Visitor Services Coordinator
Mariana Thorne, Seizing Darkness
This was a recommendation from a site called The Fussy Librarian that e-mails me daily recommendations based on my preferences. I have my filters set to smut, vampires, werewolves, romance, erotica and mystery. If it's deplorable, steamy and fantastical, I'll read it. Since I go through a couple books per week, I try not to spend more than $2.99 for the kindle downloads, which of course makes finding a decent read that really transports me out of the my daily customer service world tricky. This is Thorne's debut novel and I never would have guessed. She's absolutely on par with the likes of Laurell K. Hamilton and Kim Harrison. The main character, Natalya Ignatiev is a kick-ass weretiger special agent that makes putting the book down difficult. I binge-read it all in one long day at the beach. Natalya works to recover her past, fight the big bad nasties, and get nookie all at the same time. It's the perfect balance of crime-solving action and romancing that's far enough out of this world to keep my mind off of real-life but also down-to-earth enough to avoid the trashy end of the pool that many bargain urban fantasy books fall in. I can't wait to escape into the next Fur, Fangs and Fairies novel in November!
Erin Morgenstern, The Night Circus
This book took a step away from my usual smut but it was well worth the read. Set mainly in an ambiguous, old-time London this story is equal parts magic, mystery and love. It is reminiscent of the Columbian Exposition planning chapters from Devil in the White City, but instead of a fair, they are building a mysterious black and white circus that hauntingly travels around the world. It is both beautiful and bittersweet. Morgenstern weaves unique images and creative innovations within the circus. She hops around perspectives and humanizes each character to create a love story that helps carry the story, but isn't the main focus. It is a tale in which I fear the upcoming film adaptation because I already have such grand visuals in my imagination that will be hard to translate onto the big screen.