David Bowie Is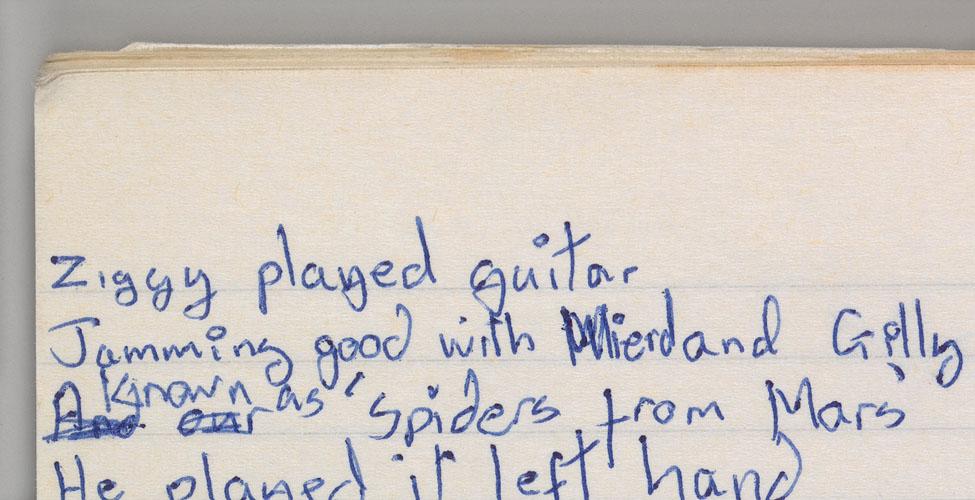 As a teenage David Bowie fan, blown away by a concert on the Serious Moonlight tour, I didn't know about Bowie's involvement with avant-garde figures like William S. Burroughs and Brion Gysin. But as the MCA prepares to host David Bowie Is, the first retrospective of his extraordinary career, I've come to recognize that he is one of the most pioneering and influential performers of our time.
on David Bowie Is
The MCA is the only US venue for David Bowie Is, which debuted at the Victoria and Albert Museum in London. When I saw the exhibition there, I found it compelling because it brings together an unprecedented 300-plus objects from the David Bowie Archive, including handwritten lyrics, original costumes, photography, set designs, album artwork, and rare performance material. I suggested we bring the exhibition to the MCA to stretch the MCA's ideas about art, as well as our audience's. The museum has also explored parallels between art and music before, in exhibitions like 2007's Sympathy for the Devil: Art and Rock and Roll Since 1967, and performance has been integral to the MCA's programming since its very beginning.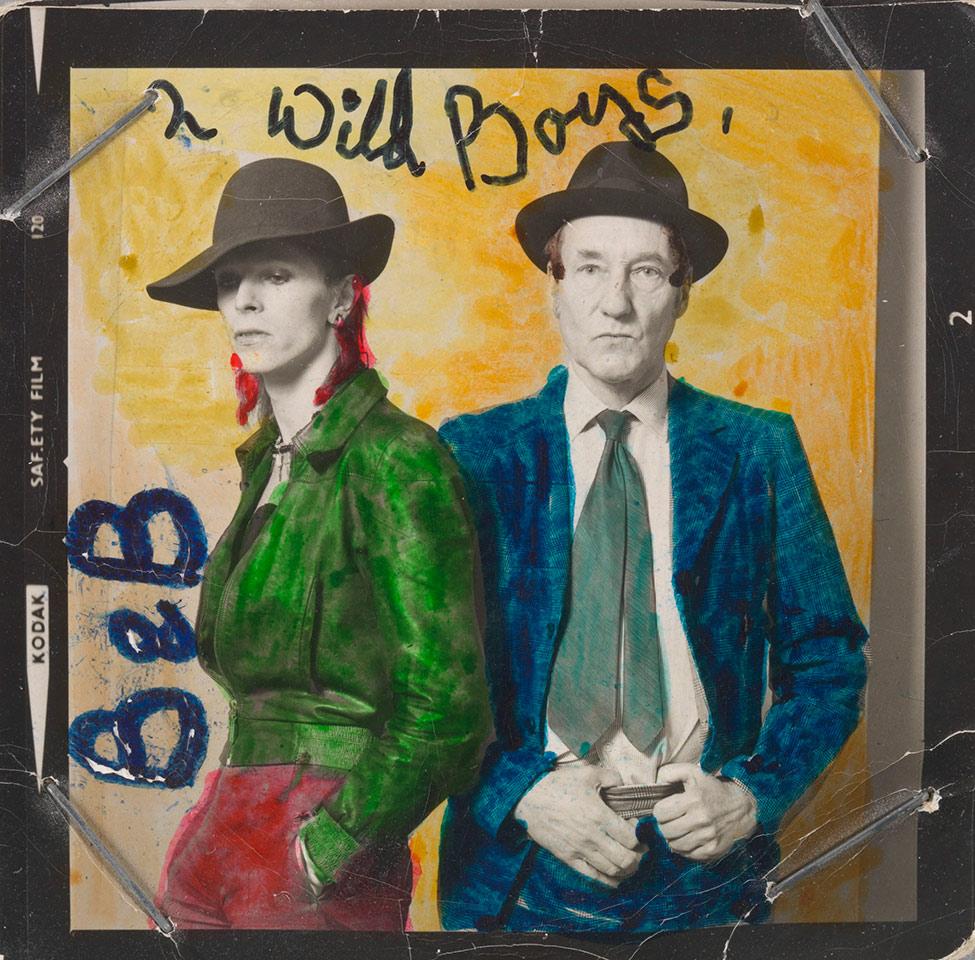 A
It's difficult and rare for an artist to sustain Bowie's level of creativity for decades and decades. His peerless understanding of the importance of image cultivation and his appetite for constant reinvention make him a comfortable companion to staples of the MCA Collection and exhibition history such as Cindy Sherman and Jeff Koons. And, similar to many artists working today, he has never limited himself to one area of cultural production. The exhibition demonstrates how Bowie's work has both influenced and been influenced by wider movements in art, design, theater, and contemporary culture, and focuses on his creative processes, shifting style, and collaborations with diverse designers in the fields of fashion, sound, graphics, theater, and film.
Multimedia installations incorporating advanced sound technology, original animations, continuous audio accompaniment, and video make David Bowie Is an immersive journey through Bowie's artistic life. I thought it would be exciting to bring this kind of innovative, multisensory experience to the MCA. The exhibition's overall look and feel recall a rock concert, making it a transporting and much more exciting experience than a typical fashion exhibition, even as more than 60 of Bowie's costumes go on display, including the Ziggy Stardust bodysuits (1972) designed by Freddie Burretti, Kansai Yamamoto's flamboyant creations for the Aladdin Sane tour (1973), and the Union Jack coat designed by Bowie and Alexander McQueen for the Earthling album cover (1997). The sculptural and spectacular qualities of the costumes, not to mention the variety of aesthetics they represent, are among the primary attractions of the exhibition.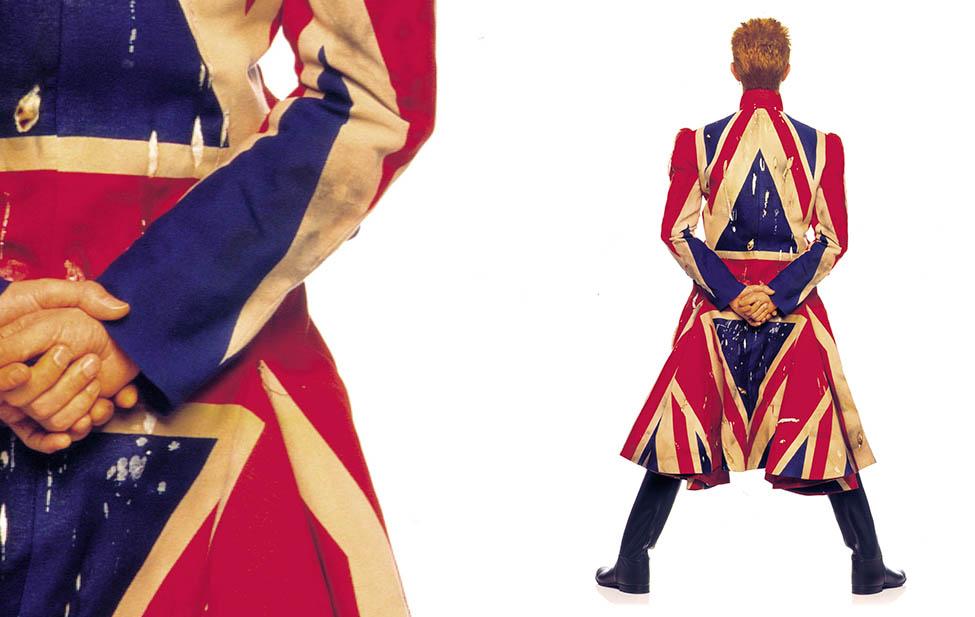 B
In an age when a new understanding of the fluidity of gender roles and identities is taking hold, Bowie's early affronts to the standards of masculinity, including the dress he wore on the cover of The Man Who Sold the World(1970), and the androgynous characters he developed in the early 1970s such as Ziggy Stardust and Aladdin Sane, can be seen as radical salvos against conservative society. These and many other personae are shown to be more than superficial pranks, amply documented through photography, graphic designs, models of concert sets, and visual excerpts from films and live performances, including The Man Who Fell to Earth(1976) and Saturday Night Live(1979), and music videos for songs such as "Boys Keep Swinging"(1979) and "Let's Dance"(1983). Alongside these are more personal items never unveiled to the public, including storyboards and handwritten set lists and lyrics, as well as some of Bowie's own sketches, musical scores, and diary entries, which reveal the evolution of his ideas. His chameleonic character transformations throughout the years are central to his contribution to contemporary culture and highly relevant to artists today, ranging from Wu Tsang to Janelle Monae and Lady Gaga. David Bowie Is also reveals how often Bowie reached out to peers both within and outside the music world to challenge himself and keep his creativity flowing, documenting partnerships with artists as varied as Burroughs, Iggy Pop, Lou Reed, Klaus Nomi, Tony Oursler, and Nicolas Roeg.
Other aspects of Bowie's life and career, such as his productive period in Berlin in the late 1970s and early 1980s, his experimental approaches to songwriting, and his extensive work as a film actor are also explored as compelling stories unto themselves. The culmination of the exhibition is arguably the section devoted to his concert tours, where an engrossing combination of costumes, towering video projections, and a specially designed soundtrack bring home the truly multidisciplinary nature of Bowie's live performances. After four decades in the public eye, the artist continues to be a relevant force in contemporary culture and music. Chief among his latest efforts was the surprise 2013 album The Next Day, which won many accolades as well as the Brit Award for Best Male Solo Artist.
Music is so important to Chicago that the city provides a great backdrop for David Bowie Is—though we expect the exhibition to reach a national audience. The MCA was built on a multi-disciplinary understanding of creativity from its founding in 1967 and the combination of exhibitions, performances, and programs we present today reflect that wide-angle view of culture. David Bowie Is comfortably fits within that lineage, repatriating a musical innovator back into the territory of cutting-edge visual and performing arts that is his natural home.
This post first appeared in MCA Chicago (Summer 2014).
What memories do you have of David Bowie? Join the conversation using #DavidBowieIs.