Takashi Murakami Screens Jellyfish Eyes at the MCA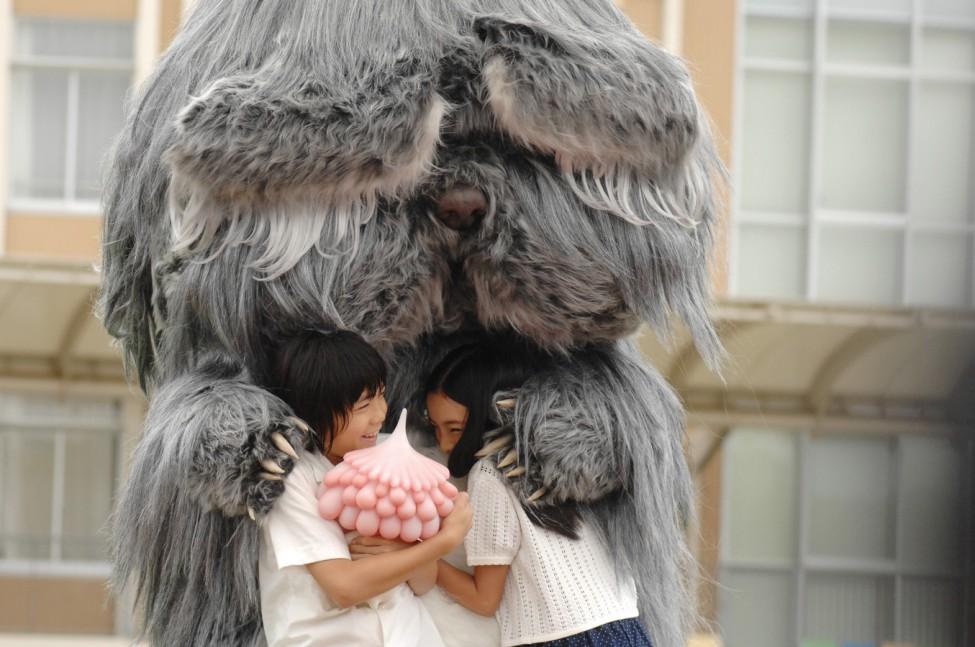 About
Internationally renowned artist Takashi Murakami recently traveled to Chicago to screen his film Jellyfish Eyes to a very enthusiastic audience that packed the Edlis Neeson Theater to capacity with many hopeful fans waiting outside for any available seats. Murakami showed up sporting some fashions inspired by his art: his shirt and vest were embroidered with his signature Jellyfish Eye designs, and his headgear riffs on a character from the movie as well. He was very generous with his fans, taking time to pose with everyone who wished to take a picture with him, as you see below.
About
Jellyfish Eyes centers around the appearance of mysterious creatures, called F.R.I.E.N.D.s, whose motivations may or may not be benevolent. We took a cue from Murakami himself who often appears in clothing styles inspired by his artwork and film, and asked our audience to attend the film with their childhood stuffed F.R.I.E.N.D.s—aka their stuffed animals—for a group photo with Murakami.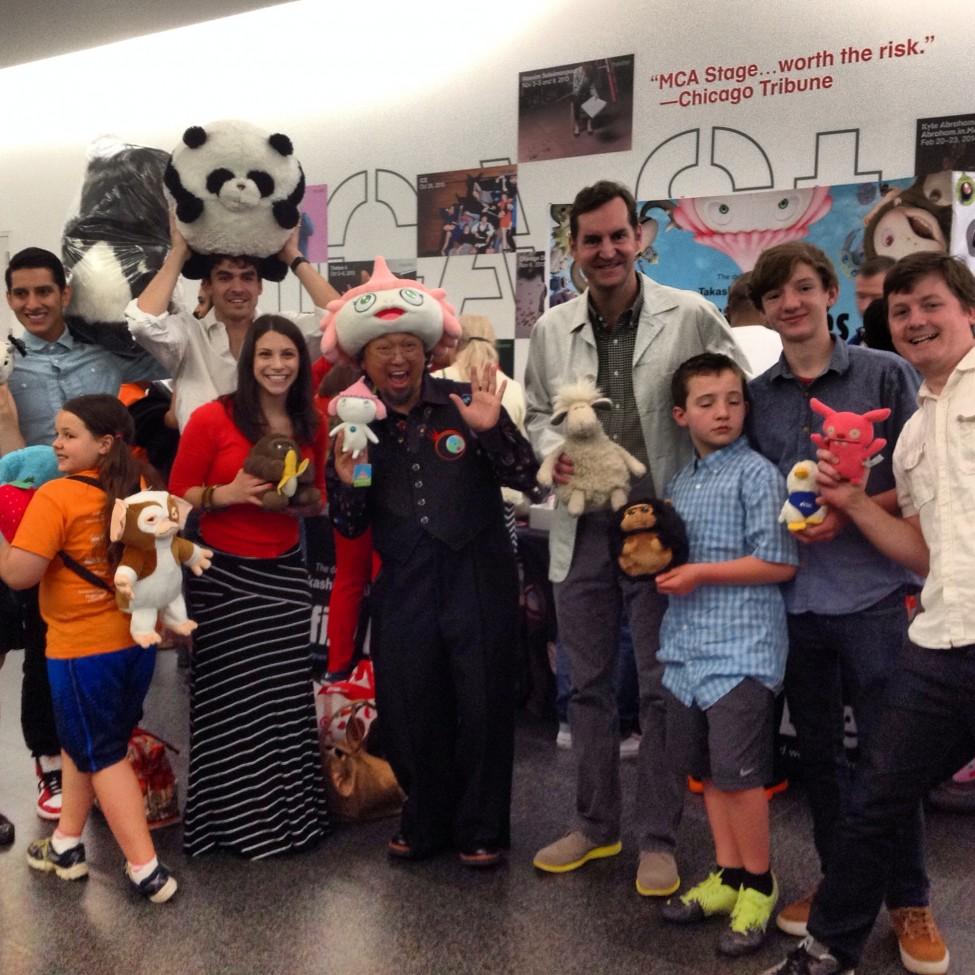 About
If you couldn't attend the movie you can still view the music video for the theme song to the movie, Last Night, Good Night, as remixed by musician Pharrell Williams.