An Introduction to Our New Curator: José Esparza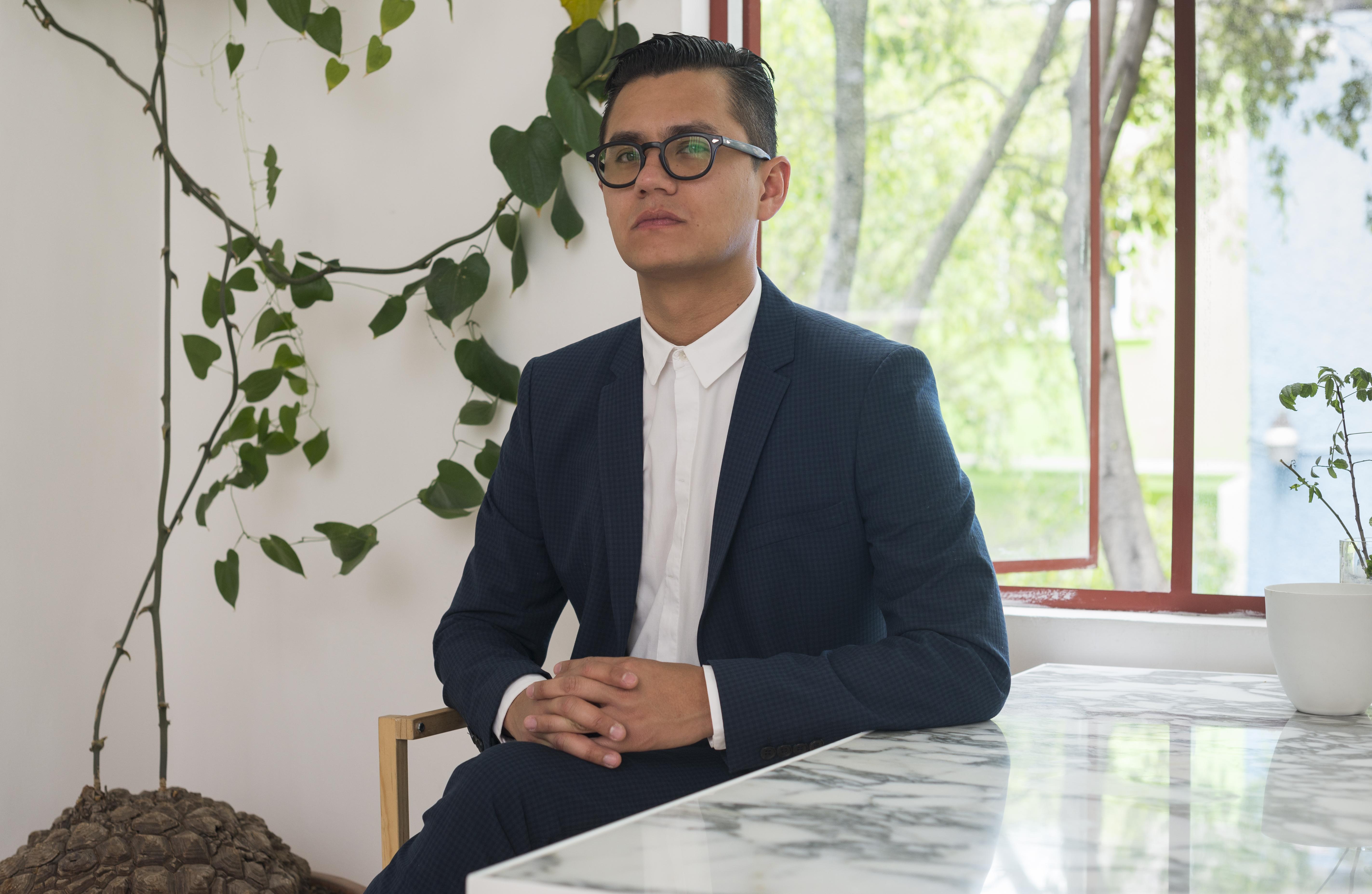 About Jose
Yesterday it was announced that internationally recognized curator and writer José Esparza Chong Cuy has been appointed our new Pamela Alper Associate Curator. Esparza was most recently based in Mexico City, where he was the Associate Curator at the Museo Jumex.
On the appointment, our Chief Curator Michael Darling stated:
"When I met José over a year ago on a tour at the Museo Jumex, I was immediately impressed by his poise and intellect . . . . With our longstanding interest in art from Latin America, we now have in José an articulate advocate for presenting the best work being made in that region. Mexico City is one of the most exciting cities in the world for contemporary art, and José's deep knowledge of that scene will immediately enrich our dialogues here at the MCA. José is also active in architecture and design circles and that knowledge, alongside his expertise in contemporary art, will find a natural fit here at the MCA where we regularly venture out into parallel fields of activity. I think he will immediately become a great asset to our community."
José aims to connect art with contemporary and historic world events, to situate it within a larger social, economic, and political discourse. As an associate curator at the Museo Jumex in Mexico City, he cocurated The Natural Order of Things(2016), an exhibition with works from the Colección Jumex; curated The Permanent Revolution(2014), a large-scale performance commission and exhibition of the work of Mexican artist Pedro Reyes; and launched a curatorial series titled Passengers(2015), which looks at relevant international artistic figures who passed through Mexico during the 20th century. The series was launched with an exhibition focused on the eminent Polish theater director Jerzy Grotowski, and activated the Colección Jumex by displaying works by Danish artist Joachim Koester. Esparza has also organized ambitious events such as the 89plus Americas Marathon, curated by Hans Urich Obrist and Simon Castets.
In 2013, Esparza was curator of the New Publics program at the Lisbon Architecture Triennial titled Close, Closer. The program took place entirely at a public square, where debates and performances addressed Portugal's critical socioeconomic situation and its relationship to the urban context.
Esparza received a MS in Critical, Curatorial, and Conceptual Practices in Architecture from Columbia University in 2012, and a bachelor in architecture from Western Institute of Technology and Higher Education in Guadalajara, Mexico. He also studied at the Superior Technical School of Architecture of Madrid in Spain. Esparza is a former curatorial associate of Storefront for Art and Architecture in New York, and research fellow at the New Museum for Contemporary Art. He has written and commissioned pieces for Domus magazine, and was their New York correspondent, focusing on Latin American art practices.
It is an exciting moment for the MCA, as it enters the threshold of its fifty-year history, and I look forward to being a part of it.

—José Esparza Chong Cuy