Public Fiction with Triple Canopy
Featured images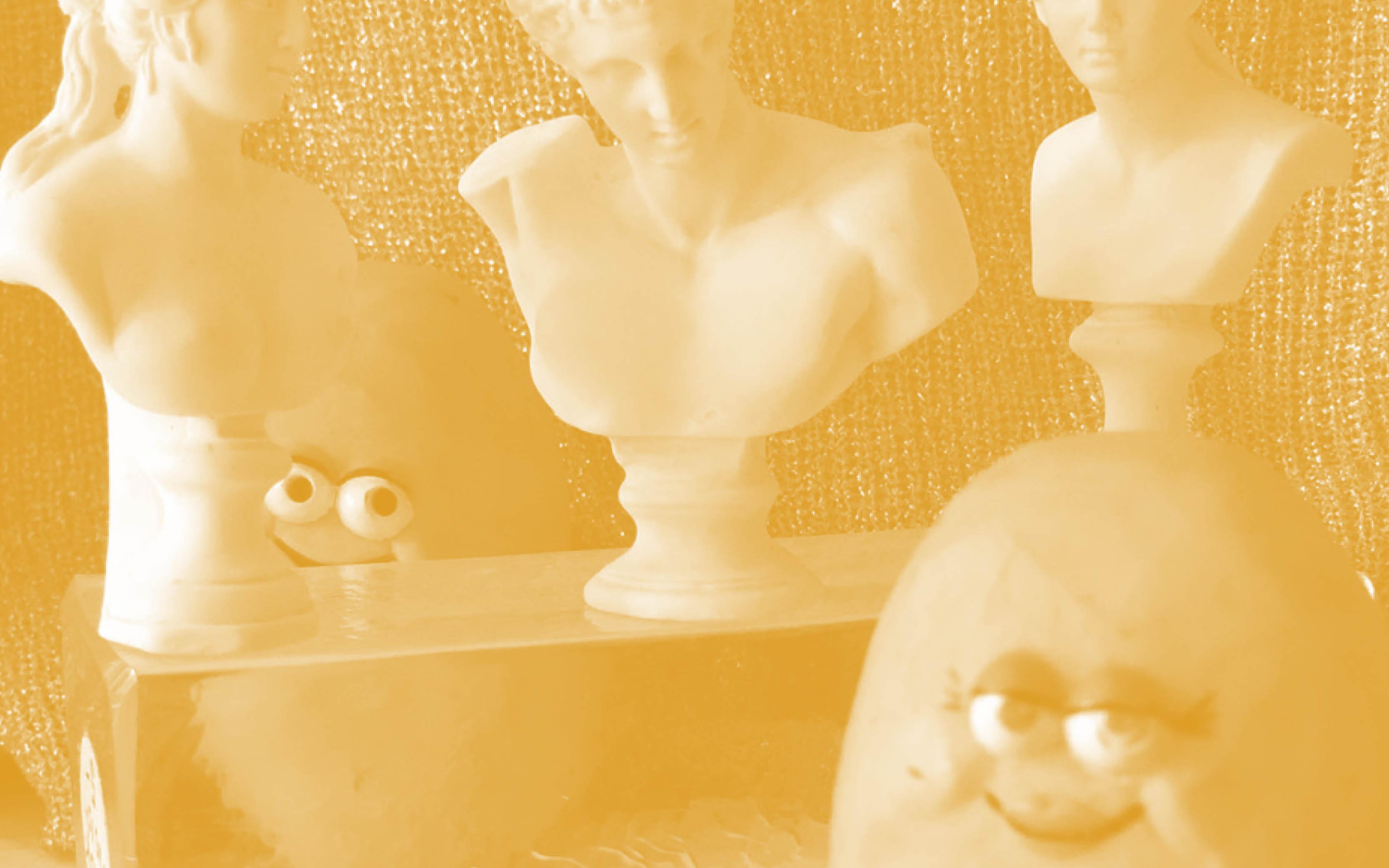 ---
In our contemporary world, what kind of speakers and speeches are most likely to win trust, establish authority, and mobilize audiences?
This Commons Artist Project, titled Parts of Speech, breaks down the components of public speech: the language, the speaker, the location, the distribution, and the audience. Over four months, Los Angeles–based Public Fiction and New York–based Triple Canopy stage a series of experimental presentations on public speech at sites of public assembly throughout Chicago. Six commissioned artists including filmmakers, comedians, novelists, and musicians experiment with the form of a lecture, resulting in monologues, startup manifestos, and musical performances. As part of the exhibition, artworks on view in the Commons are also manifestations of public speech. Chosen in response to the lectures, they reflect on a variety of timely themes related to communication in the contemporary world.
Parts of Speech is by Public Fiction (Lauren Mackler) with Triple Canopy. The Commons Artist Project: Public Fiction with Triple Canopy is organized by January Parkos Arnall, Curator of Public Programs, with Christy LeMaster, Assistant Curator of Public Programs.
Lectures are presented by Steffani Jemison, Hari Kunzru, Tomeka Reid, Astra Taylor, Christopher Kulendran Thomas, and Julio Torres. The exhibition includes video work by Rami George, Liz Magic Laser, David Levine, Nicole Miller, and Videofreex.
---
Special thanks to the Jane Addams Hull-House, Music Box Theatre, South Shore Cultural Center, and Stony Island Arts Bank for hosting the off-site programs. These collaborating institutions were selected for their relevance to each individual event's subject matter and their importance as historic and contemporary sites of convening in Chicago.
Astra Taylor, On What We Owe
Friday, Feb 15, 2019 5:30 pm
Residents' Dining Hall
800 S Halsted
Hari Kunzru, On the Difficulties in Writing the Truth
Tuesday, Mar 12, 2019 7:30 pm
3733 N Southport Ave
Steffani Jemison, On Similitude
Friday, Apr 26, 2019 6 pm
7059 S South Shore Drive
Tomeka Reid, On Onomatopoeia
Friday, May 17, 2019 6 pm
6760 S Stony Island Ave
Christopher Kulendran Thomas, On the Next Economy
Tuesday, May 21, 2019 6 pm
The MCA Edlis Neeson Theater
220 E Chicago
Julio Torres, On Labor and Management
Friday, May 24, 2019 6 pm
The MCA Edlis Neeson Theater
220 E Chicago
Installation Images