Featured images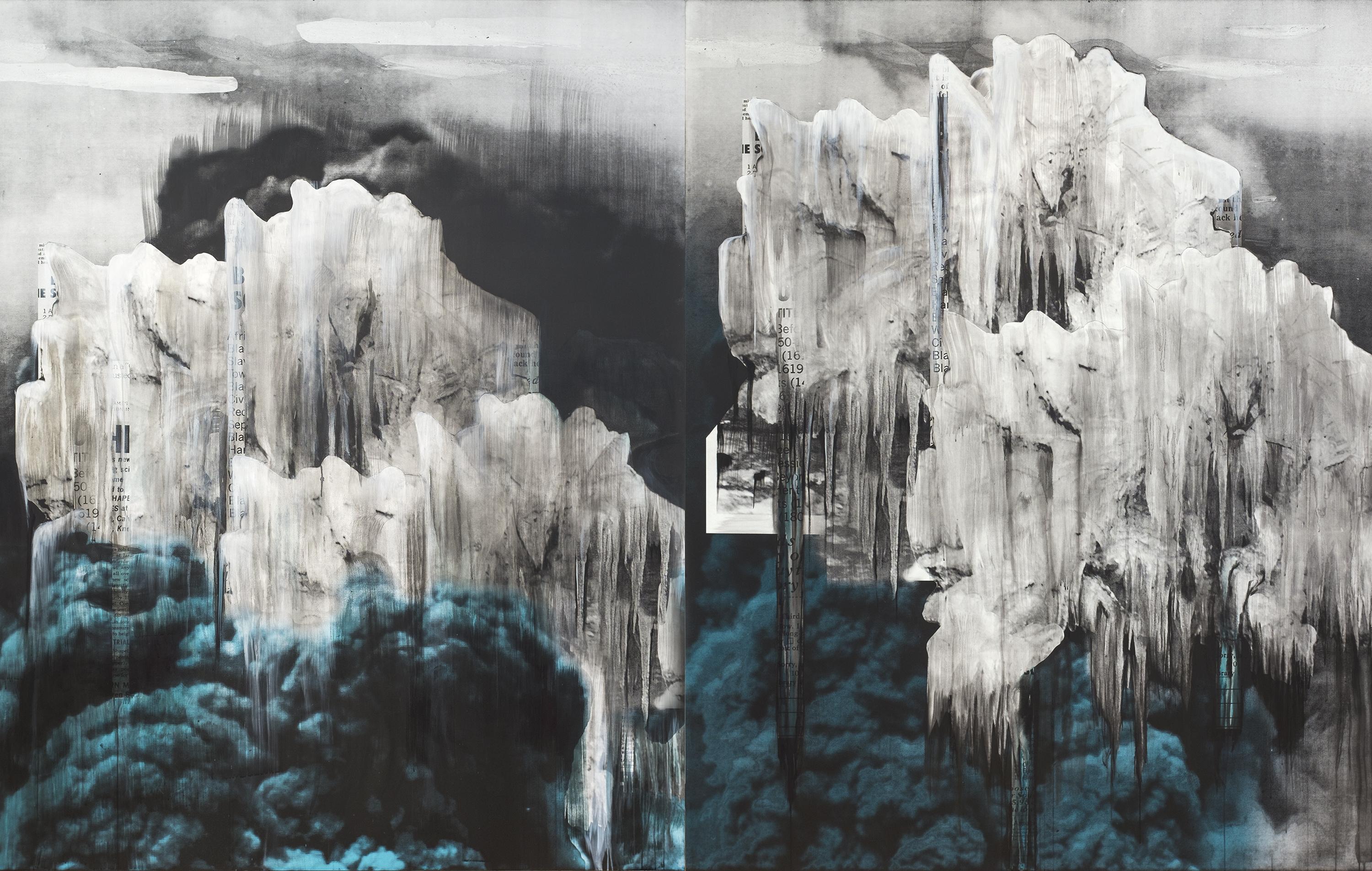 About
In honor of the MCA's 50th anniversary, Lorna Simpson(American, b. 1960) has created a mural for the museum's second-floor atrium based on recent bodies of work. Over the last three decades, Simpson has established herself as one of the most significant voices in American art examining how identity is never fixed. Her work, which is often rooted in photography, encourages viewers to challenge their assumptions about race and gender.
Simpson's new mural layers sublime yet alarming images of ice and an erupting volcano with clippings from vintage Ebony magazines. Washes of black and blue ink cover the surface, exaggerating the texture of the natural elements. Simpson often uses images from Ebony, a widely-circulated magazine that has been published in Chicago since the 1940s about African American news and culture. She has explained that the magazine snippets "hearken back to my childhood, but are also a lens through which to see the past fifty years in American history."
Simpson has a long history with the MCA. The museum organized her first major survey exhibition, For the Sake of the Viewer, in 1992, and holds a number of her works in the permanent collection. She has recently been appointed to the MCA's Board as an Artist Trustee and will play an active role in shaping the future of the museum.
Funding
This project generously funded by Helen and Sam Zell.