Images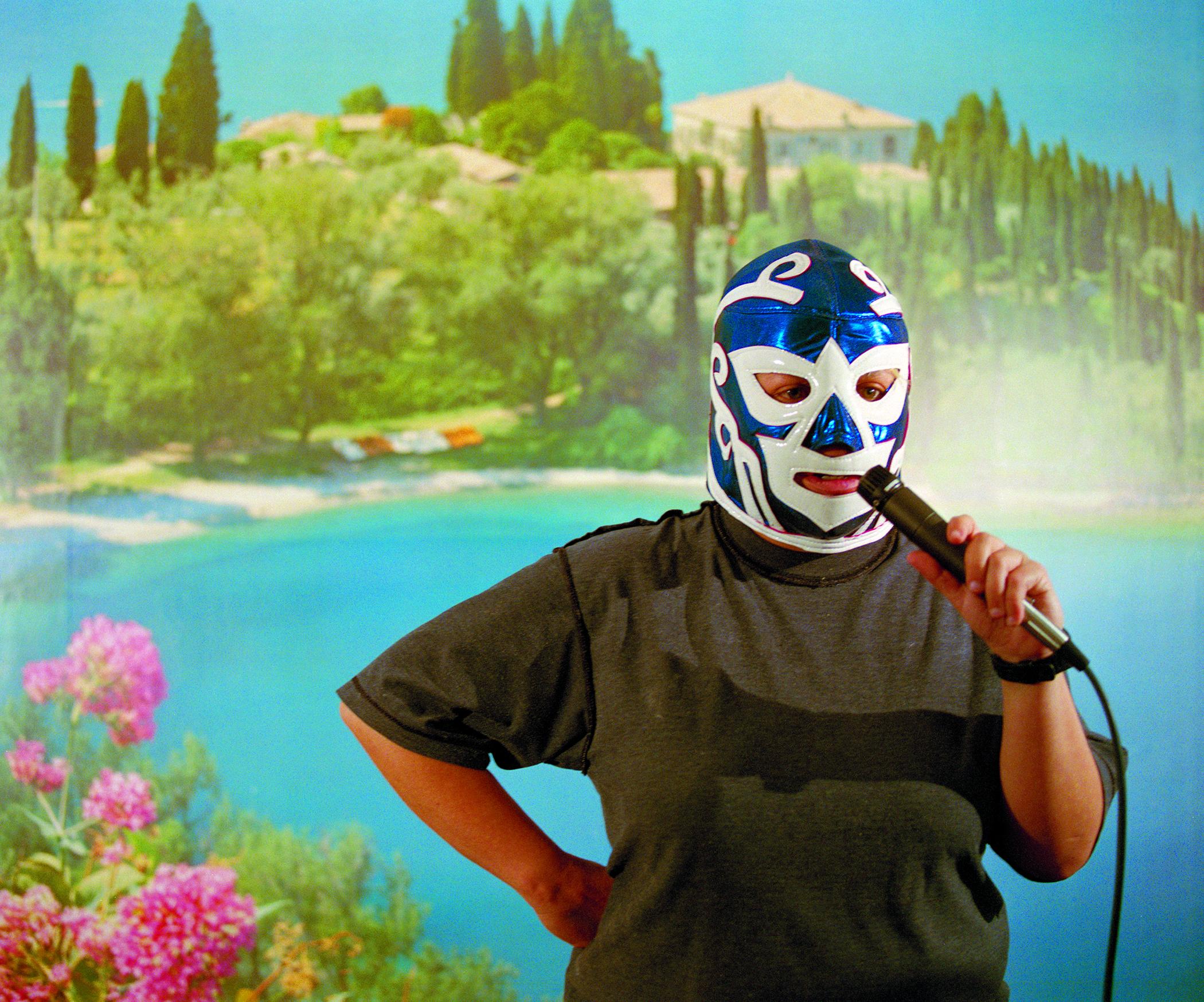 exhibition description
British artist Phil Collins's (b. 1970) work may seem lighthearted at first, but his sensitive explorations of the interconnectedness among diverse individuals have earned him serious attention, including a Turner Prize nomination. In 2004 he travelled to Bogotá and assembled a group of musicians to record a note-for-note instrumental version of the Smiths's 1987 album The World Won't Listen. Collins then advertised citywide in radio ads and print media, inviting Smiths fans to perform karaoke versions of their favorite songs. The block-print posters Collins used—similar in design to posters used for political rallies or boxing matches—are included in the exhibition. Colombians showed up in droves to Collins's recording sessions, and el mundo no escuchará presents a compilation of their passionate performances in front of a series of scenic backdrops.
A first-generation Smiths fan himself, Collins traces the group's enduring impact across the world in this work, the first in a trilogy of Smiths karaoke videos (the artist made subsequent versions in Turkey and Indonesia) that reveal the universal appeal of the band's moody pop sensibility and their ability to capture teenage angst and alienation. Though many of the singers are not fluent in English, the album's lyrics are not lost on them—as evidenced by their moving and vulnerable renditions. During the intimate and transformative act of singing, the karaoke performers transcend language barriers to embody the pathos, signature melancholy sound, and gestures of the band's lead singer, Morrissey.
el mundo no escuchará makes visible the wide range of emotions the camera provokes, including embarrassment, failure, honesty, sincerity, self-consciousness, anxiety, and sentimentality. Simultaneously revealing pop culture's ubiquity and the personal meaning each song holds for the performers, Collins contributes to a larger movement in contemporary art—one in which questions of performance intersect with trajectories of identity formation, self-expression, and confession.
This exhibition is organized by Michelle Puetz, former Andrew W. Mellon Postdoctoral Fellow at the Museum of Contemporary Art Chicago.
It is presented in the Turner Gallery on the fourth floor.