Images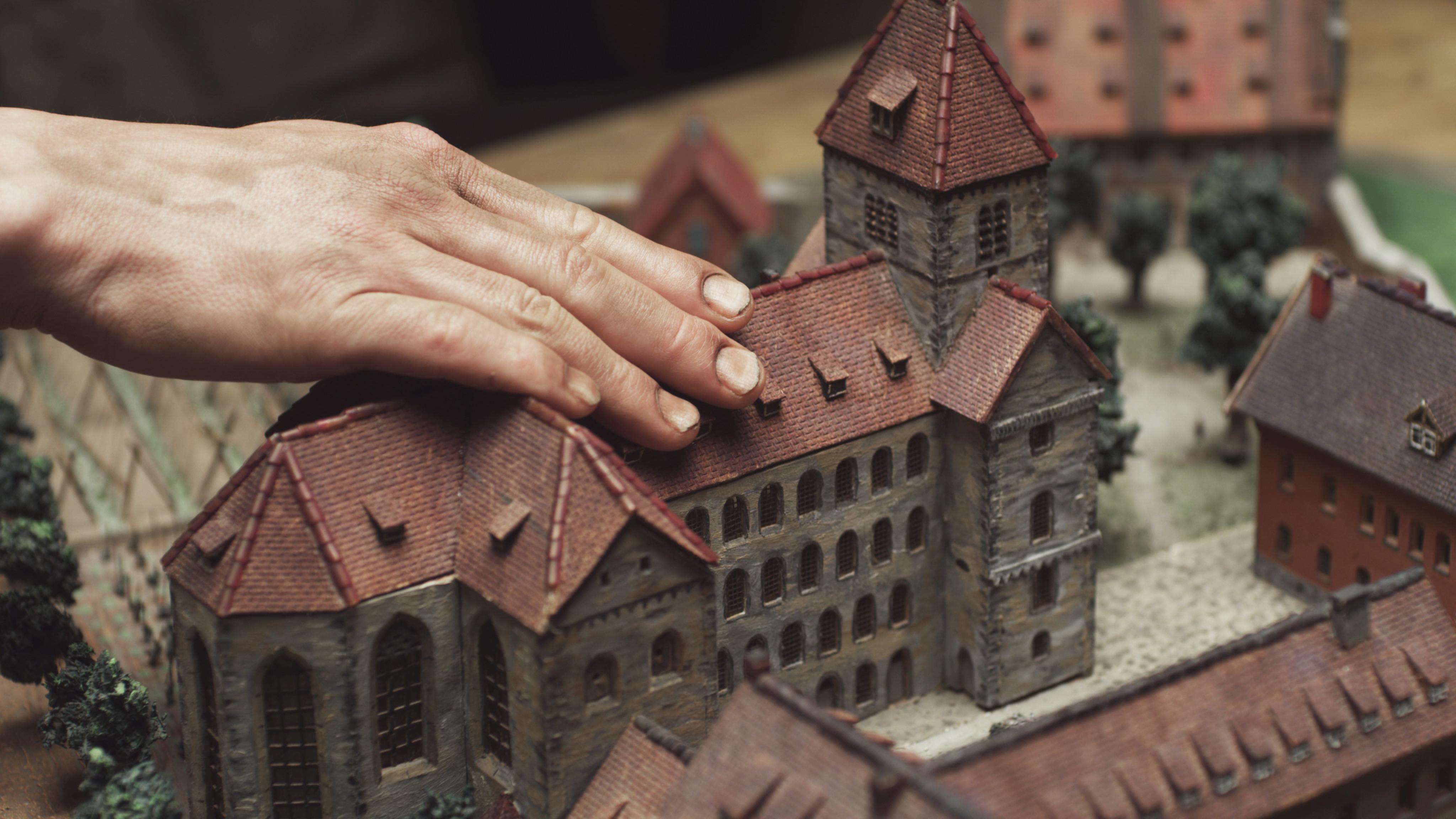 About
The moving-image installations of Clemens von Wedemeyer (German, b. 1974) blur the line between film and fine art to produce rigorously analytical works. "Art and cinema are different languages, but they are related," he has said. By carefully structuring the viewer's experience of his multimedia creations, Von Wedemeyer challenges audiences to contemplate difficult and often uncomfortable underlying truths, realities, and histories.
The exhibition features *Muster (Rushes)* (2012), an HD video simultaneously projected on two of three screens, which probes the merits and limits of historical reconstruction. Each roughly half-hour narrative takes place at a former Benedictine monastery outside of Kassel, Germany, that functioned as a concentration camp during the Nazi era, a reformatory for girls in the 1970s, and later a psychiatric clinic. Inherently political, the three films that constitute Muster (Rushes) visually link to each other. Taken together, they offer complex, misleading, and violent incarnations of German history and culture. Von Wedemeyer often uses unique installation settings with specified conditions that allow him to manipulate the unknowing viewer's physical reaction to his films; here, the videos are projected so that one of the three narratives is always inaccessible. The actors recur in each of the different scenes as well, playing different roles each time, and further contributing to the eerie sense of history unwittingly repeating itself. The work was hailed as one of the most affecting and memorable within Documenta 13, the Kassel, Germany, exhibition for which it was commissioned and at which it was first shown in 2012. Acquired jointly by the MCA and the Dallas Museum of Art later that year, it is currently on view for the first time at the MCA. The MCA is proud to add it to the collection, where it joins a growing holding of media-based artworks.
This exhibition is organized by Michael Darling, James W. Alsdorf Chief Curator at the Museum of Contemporary Art Chicago.
Funding
Support for MCA Screen: Clemens von Wedemeyer is provided in part by the Goethe Institut.