Featured images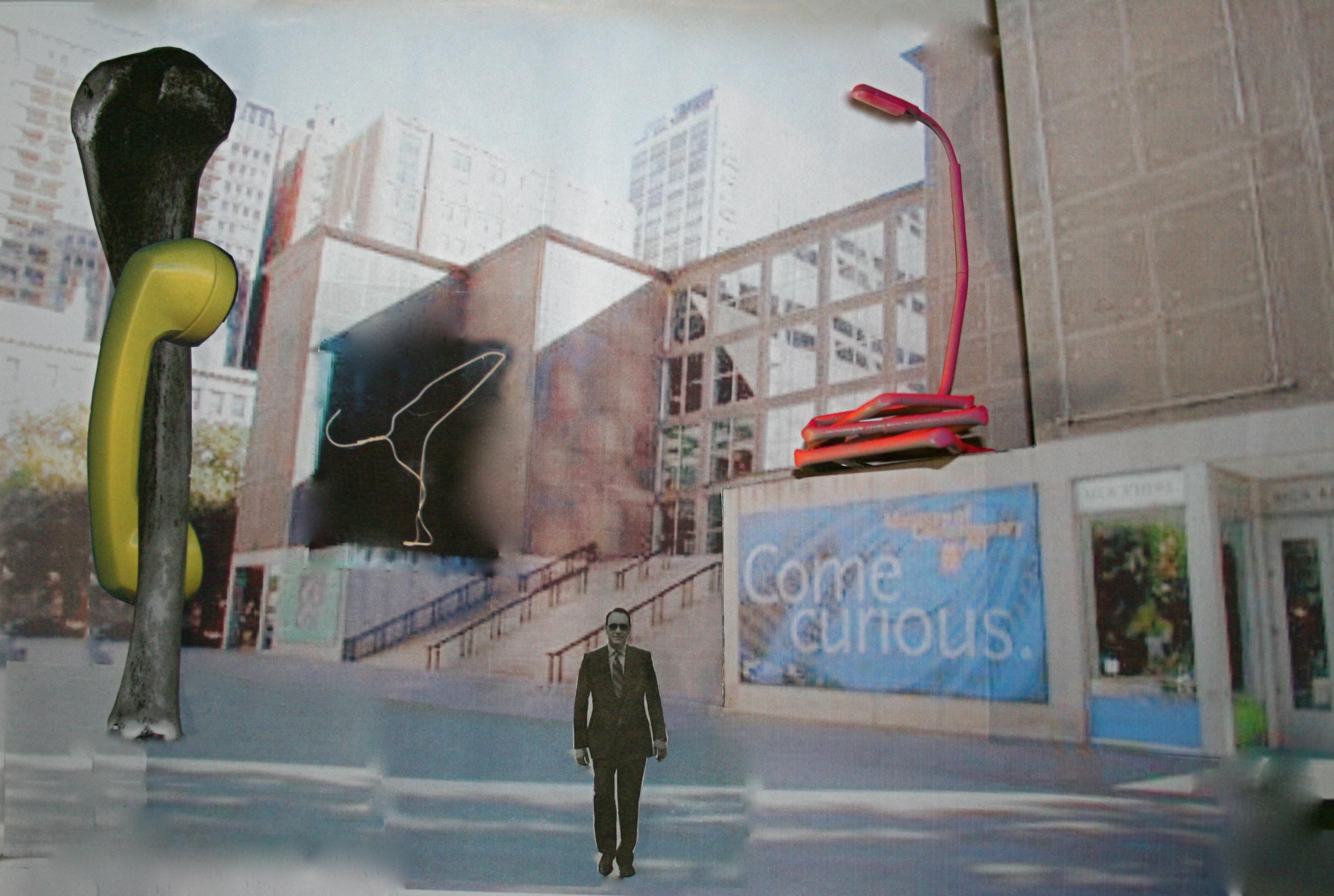 About
Hong Kong–born, Miami-based sculptor Mark Handforth debuts four new large-scale sculptures at the MCA in early July 2011. All sited on the plaza and the west facade of the building, these dynamic and playful works extend ideas that have been at play in the artist's work for several years. Handforth typically utilizes materials drawn from everyday civic infrastructure, such as street lamps, road signs, fluorescent lights, and the like, but radically reworks and deforms them into new and exciting configurations. This is reflected in his works for the MCA: making an illuminated work that he calls a lamppost-snake, taking the material and scale of an urban street lamp and twisting it into the form of a coiled snake with the head formed by the lamp. Exuberantly spray painted with bright colors, it not only contrasts sharply with the MCA facade but provides illumination at night, as well. Another work takes the form of a giant coathanger made from brass pipe hand-bent by the artist. This twisted shape is in some ways a metaphor for the sculptural process itself, as the bending and twisting of coathanger wire is often the starting point for sculptors experimenting with new forms. Here, the end product is that beginning gesture—albeit blown up to grand proportions—a graceful arabesque of polished brass glinting against the grey geometry of the MCA building.
Handforth's penchant for the surreal is exercized in another work that pairs a giant bone, not dissimilar from an oversized femur, with an equally out of scale telephone handset. The handset, rendered in bright yellow, cradles the bone as if thrown together by the force of nature, and together with the other works on the plaza, gives the sense of a strange collection of detritus that has magically blown off the city streets and deposited itself here. A fourth piece, a crumpled safety cone topped by an English Bobby hat cast in stainless steel and covered with layer upon layer of colorful paint, completes this ensemble and contributes further to the impression of playful discards washing up on the shores of the MCA.
Handforth has shown other outdoor public sculptures in such places as Central Park in New York City, the Dallas Museum of Art, and Zurich, Switzerland, and has had solo exhibitions at the Kunsthaus Zurich, Le Consortium in Dijon, the Hammer Museum in Los Angeles, as well as at Gavin Brown's enterprise in New York, Modern Institute in Glasgow, Almine Rech in Paris, and Eva Presenhuber in Zurich among many other locations.
Installation Images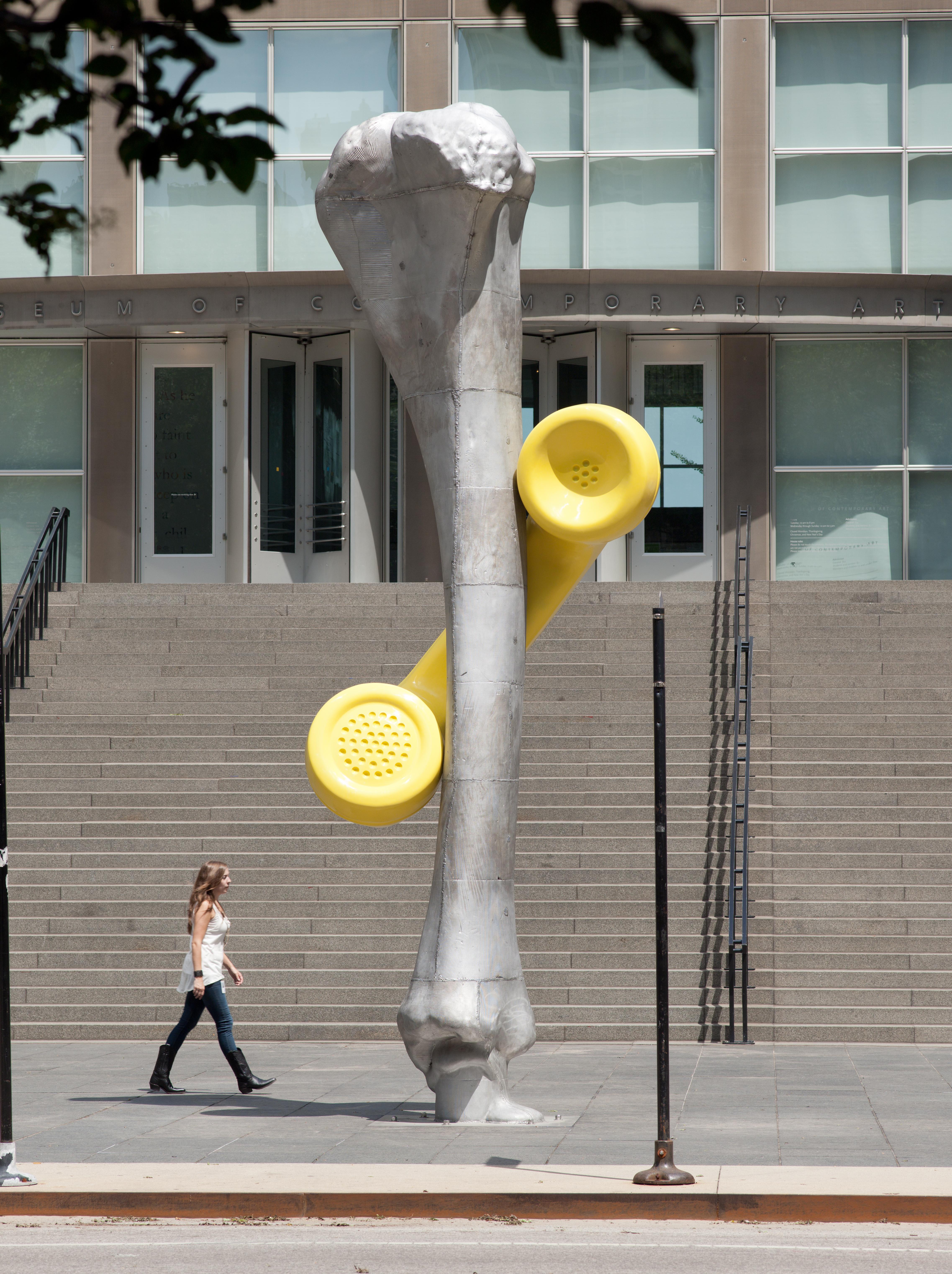 Funding
Lead support for this exhibition is very generously provided by the Stefan Edlis and Gael Neeson Foundation. Additional support is provided by Exelon.

Official Airline of the Museum of Contemporary Art