---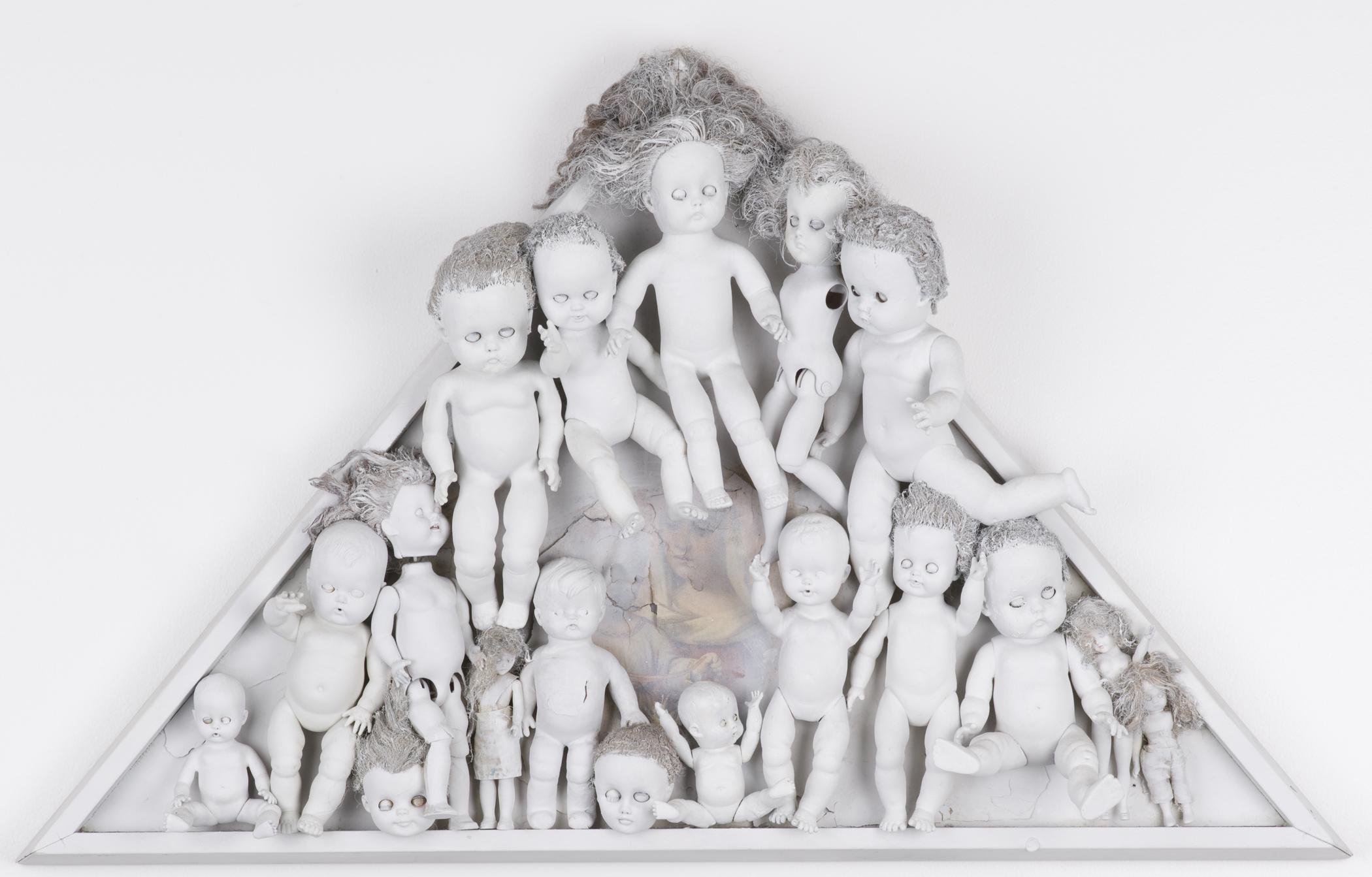 About the Exhibition
A member of the Chicago's "Monster Roster" of figurative artists that emerged in the late 1950s (Leon Golub, Nancy Spero, and H. C. Westermann were colleagues), Don Baum was also an important educator, teaching at Roosevelt University for over 30 years, as well as an indispensable curator of the Chicago school. As exhibitions director for the Hyde Park Art Center in the 1960s, his now-legendary shows of young talent, replete with colorful monikers such as "The Hairy Who" and a poke-in-the-eye aesthetic, introduced many of the artists who become Chicago's most notable: Roger Brown, Jim Nutt, Gladys Nilsson, Ed Paschke, Christina Ramberg, and Karl Wirsum.
Baum's curatorial career included two important guest-curating stints at the MCA: Don Baum Says Chicago Needs Famous Artists (1969), which gathered the emerging generation of Chicago talent for their first museum exhibition, and Made in Chicago which featured Brown, Nilsson, Nutt, Paschke, Ramberg, and Wirsum as well as Edward Flood, Philip Hanson, Kerig Pope, Barbara Rossi, H. C. Westermann, and Ray Yoshida, and was of particular importance in shaping a vision of Chicago's art world as a place of meticulous craftsmanship and vernacular inspiration. This latter attribute was demonstrated through Made in Chicago: Some Resources, a corollary exhibition that featured the artists' source material and inspirational objects such as folk art, tattoo sheets, tramp art, African masks, comic books, vintage magazines, mail-order catalogs, toys, and pinball machines. Made in Chicago: Some Resources also introduced the imaginative drawings of Chicago's Joseph Yoakum and the painted implements of Missourian Jesse Howard to a wide audience.
Twelve of the works included in Made in Chicago were donated to the MCA Collection in commemoration of Baum's efforts. The Made in Chicago catalogue, newspaper clippings, and other memorabilia are presented, along with posters from Don Baum Says and other various Hyde Park Art Center exhibitions.
But it is as an artist that Baum was most cherished. He first became known for disturbing assemblage works featuring bones and cast-off dolls and doll parts, and probably his finest work in this vein is The Babies of della Robbia(1965), which joined the collection in 1991 as a gift of Joseph and Jory Shapiro. A reference to the Italian sculptor Andrea della Robbia (1435–1525) who created ceramic architectural decorations in full relief finished with a bright white glaze, Baum substitutes broken dolls for the adoring putti typical of Della Robbia.
L.B.J. (1967–68) is a disturbing portrait of then-President Lyndon Baines Johnson, whose increasing involvement in a devastating war in Vietnam aroused the young generation to protest and other political action. This work was created during the turbulent times around the 1968 Democratic Convention in Chicago when police clashed with protestors and unleashed a firestorm of emotion and political action with historic and lasting repercussions. The political consciousness of the nation was raised, and anti-war forces hammered home their message, including a number of exhibitions at local galleries that focused on political protest. Baum's piece was created for a February 1967 exhibition at Richard Gray Gallery titled Portraits of LBJ, and the artist participated in other exhibitions that criticized politicians and protested the war.
Baum's impact on the Chicago art world has yet to be fully explored, but it is especially fitting to acknowledge his role as a fearless promoter of young talent, especially as MCA's UBS 12 x 12: New Artists/New Work series continues this model of looking to Chicago's studios for the latest exciting trends.
This exhibition is organized by Curator Lynne Warren.