Dan Peterman: Plastic Economies
Images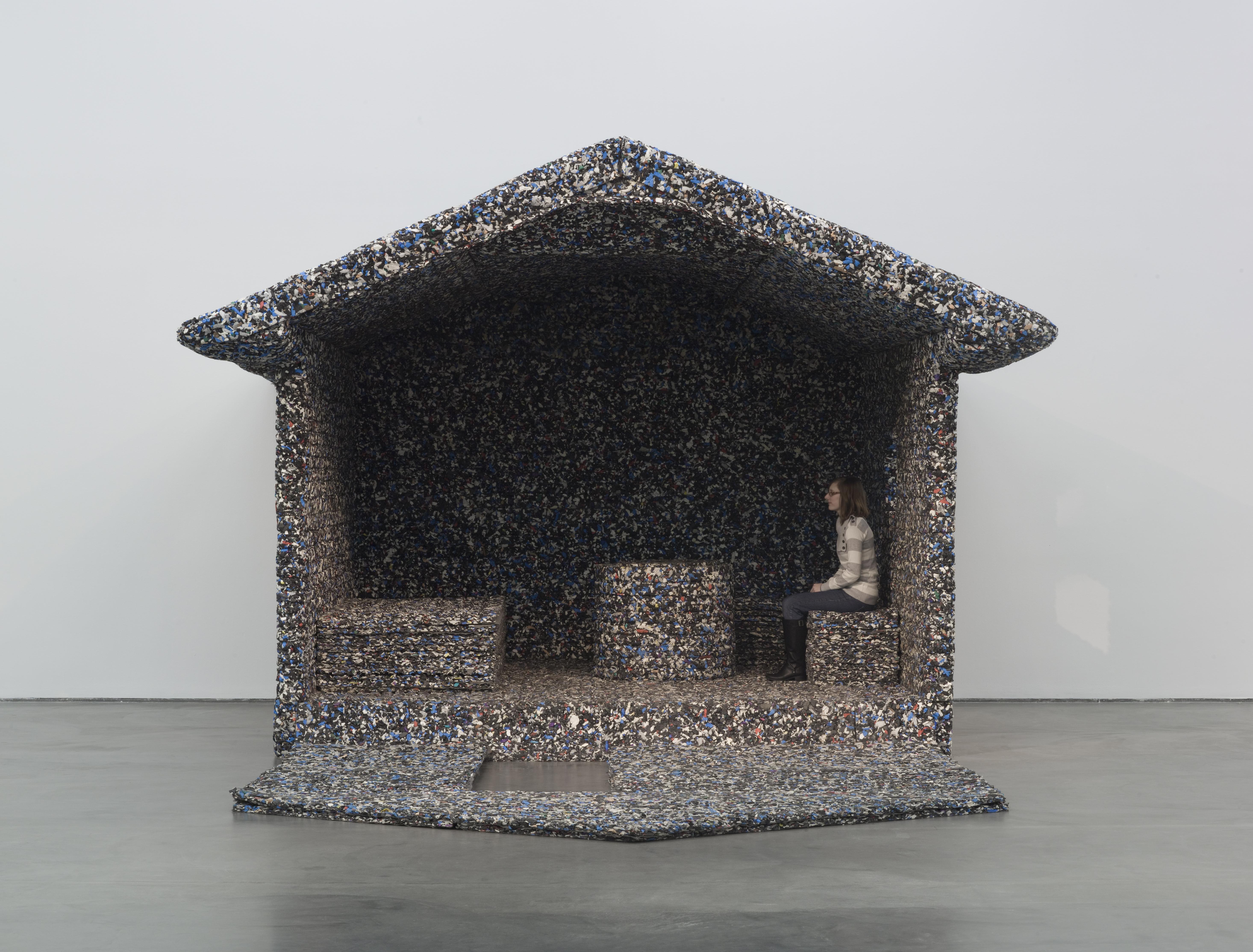 About
Since the late 1980s, internationally known, Chicago-based artist Dan Peterman has explored ideas about recycling, seeking to reveal how humans interact with both the natural world and their technological surroundings. Known to Chicago audiences through his Accessories to an Event (plaza) seating arrangements on the MCA plaza, Peterman has not had a major museum survey in the United States until now.
For this exhibition he creates four works including a greenhouse that serves as a "carbon bank," and Recent Recipes, an arrangement of tables and shelves that present various foodstuffs, including packaged products for the wholesale market. Peterman also launches a new public art project on the MCA plaza: Standard Kiosk (Chicago), which is undertaken in conjunction with the Chicago Park District.
The exhibition is curated by MCA Curator Lynne Warren.
Funding
This project is generously supported by Nancy and Sanfred Koltun, Susan and Lewis Manilow, and Jack Guthman/Shefsky & Froelich, Ltd. The exhibition catalogue is supported in part by David Teiger and the Marshall Frankel Foundation in memory of Roberta Lieberman. Additional support is provided by National Endowment for the Arts, which believes that a great nation deserves great art, and the LEF Foundation.
Air transportation is provided by American Airlines, the official airline of the Museum of Contemporary Art.