Images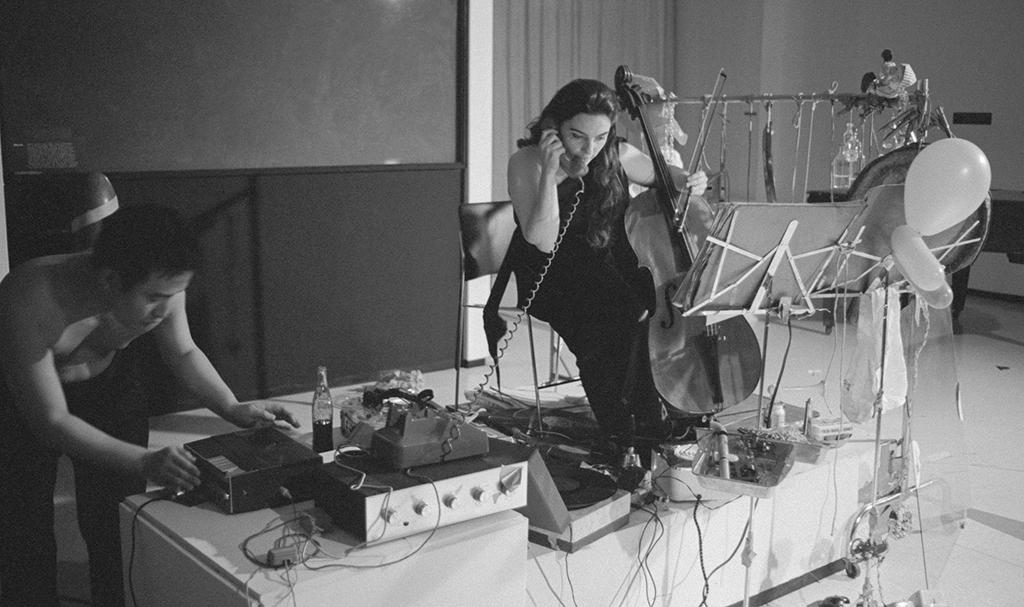 About
Inspired in part by Laszlo Moholy-Nagy's "telephone pictures" (for which the artist dictated his design for works over the phone to a fabricator, emphasizing the fact that an intellectual approach to the creation of art was not inferior to an emotional approach), Art by Telephone was an extremely influential conceptually driven exhibition in the MCA's early history. Occurring at a time when the art world was moving away from minimalism and in a more conceptual direction, Art by Telephone asked artists from the United States and Europe to communicate their ideas for artworks over the telephone to MCA curator David H. Katzive. MCA staff then executed the works based on the artists' oral instructions, avoiding all blueprints and written plans. After six weeks, all of the works exhibited in Art by Telephone were either destroyed or disposed of by the museum.
Some of the artists involved, such as Richard Hamilton and Wolf Vostell, approached the project with a more literal interpretation of the thematic. Vostell mailed a calendar of changing phone numbers from Germany. Visitors dialed the numbers to receive instructions for one-minute happenings. A Sol LeWitt wall drawing was produced with the help of assistants, and Robert Smithson constructed a varied version of his "non-site," asking that a pile of cement be poured down a steep hill and then photographed for display in the galleries.
The exhibition included installations that relied heavily on audience participation, such as Arman's famous trashcans. The artist asked people to contribute their own waste to the enclosed Plexiglas area. Once it was filled to the brim, the work was considered complete. Others, such as William Wegman's Third Day, embraced natural occurrences. Third Day consisted of a trough, built in the shape of the letters spelling out "third day," that was filled with water and covered with vermiculite. The water evaporated in three days, exposing the words engraved on the floor.
The exhibition was dedicated to Marcel Duchamp and John Cage, who declined to participate. However, most if not all artists who did accept the museum's invitation, were influenced by one or both in some way, accepting the idea of process and experience over finished object.
Artists exhibited in Art by Telephone included: Siah Armajani, Arman, Richard Artschwager, John Baldessari, Iain Baxter, Mel Bochner, George Brecht, Jack Burnham, James Lee Byars, Robert H. Cumming, Francois Dallegret, Jan Dibbets, John Giorno, Robert Grosvenor, Hans Haacke, Richard Hamilton, Dick Higgins, Davi Det Hompson, Robert Huot, Alain Jacquet, Ed Keinholz, Joseph Kosuth, Les Levine, Sol LeWitt, Robert Morris, Bruce Nauman, Claes Oldenburg, Dennis Oppenheim, Richard Serra, Robert Smithson, Guenther Uecker, Stan VanDerBeek, Bernar Venet, Frank Lincoln Viner, Wolf Vostell, William Wegman, and William T. Wiley.