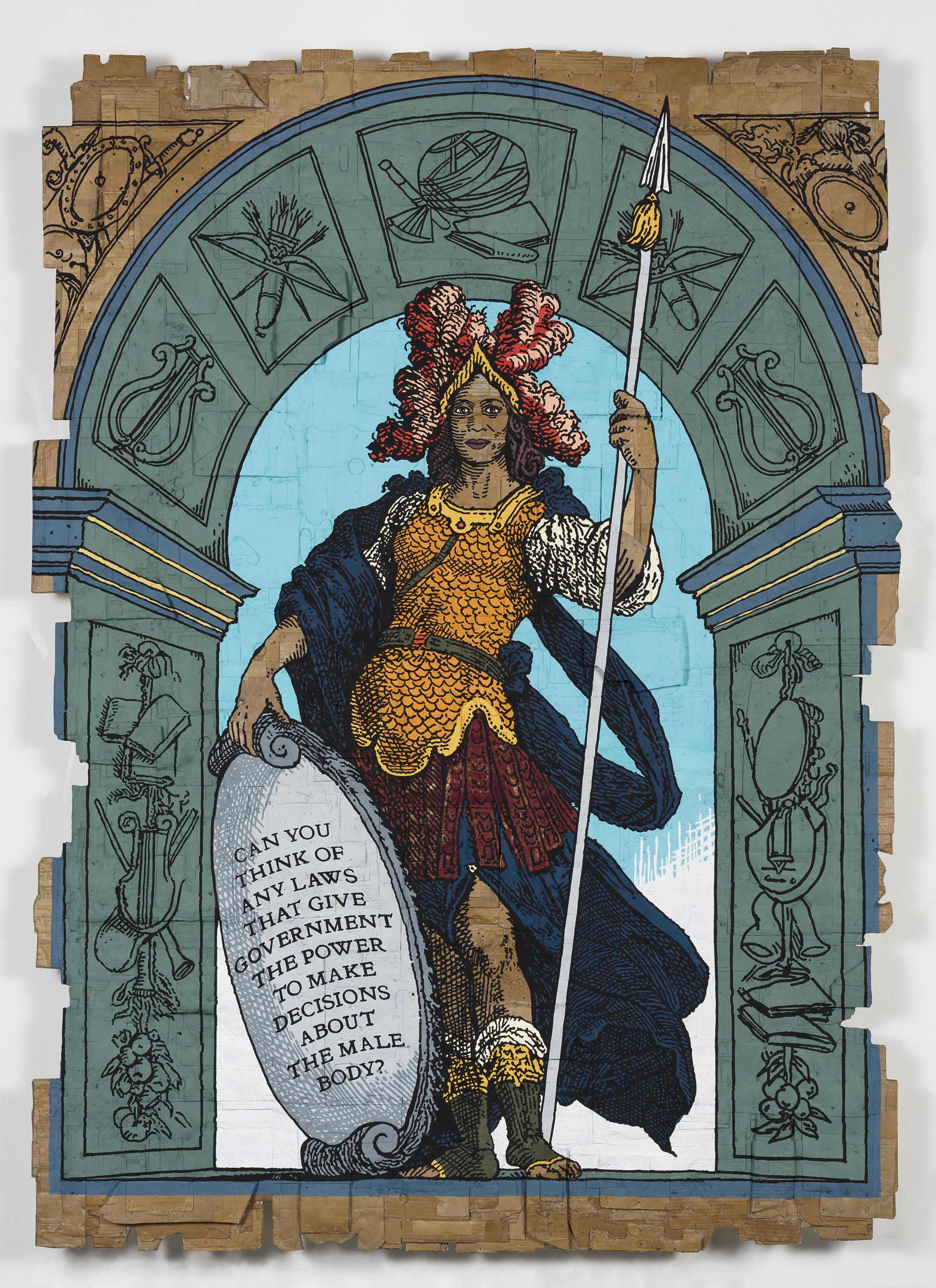 Members' Preview: Andrea Bowers
Pritzker Director Madeleine Grynsztejn and the Museum of Contemporary Art Chicago invite you and a guest to attend the Members' Preview for Andrea Bowers. MCA Members enjoy exclusive, first-look access to view Andrea Bowers alongside curators, artists, and fellow art enthusiasts. Join us for complimentary light fare and refreshments while being among the first to view the MCA's newest exhibition.
About
View artworks that span more than twenty years of Andrea Bowers (American, b. 1965) work, including video, colored pencil illustration, and installation art. This major retrospective—the artist's first—demonstrates how Bowers speaks directly to pressing national issues. Her work combines an artistic practice with activism and advocacy, giving voice to stories rarely seen or heard.
Reserve your complimentary tickets by Sunday, November 14, 2021.
Prior to the Members' Preview, MCA Members will receive up-to-date safety guidelines and attendance requirements related to COVID-19 protocols.
Funding
Lead support is provided by the Harris Family Foundation in memory of Bette and Neison Harris: Caryn and King Harris, Katherine Harris, Toni and Ron Paul, Pam Szokol, Linda and Bill Friend, and Stephanie and John Harris; the Zell Family Foundation; The Andy Warhol Foundation for the Visual Arts; R. H. Defares; Gael Neeson, Edlis Neeson Foundation; Cari and Michael Sacks; Karyn and Bill Silverstein; and Anonymous.
Major support is provided by Julie and Larry Bernstein, Charlotte Feng Ford, Liz and Eric Lefkofsky, and by Charlotte Cramer Wagner and Herbert S. Wagner III of the Wagner Foundation.
Generous support is provided by Andrew Kreps Gallery, Diana Billes, Lois and Steve Eisen and The Eisen Family Foundation, Marilyn and Larry Fields, Glenstone Foundation, Susan D. Goodman and Rodney Lubeznik, Ashlee Jacob, Jessica Silverman Gallery, Diane Kahan, Anne L. Kaplan, kaufmann repetto, Carol Prins and John Hart/The Jessica Fund, Rennie Collection, Mary Kay Touhy, and Vielmetter Los Angeles.
This exhibition is supported by the Women Artists Initiative, a philanthropic commitment to further equity across gender lines and promote the work and ideas of women artists.