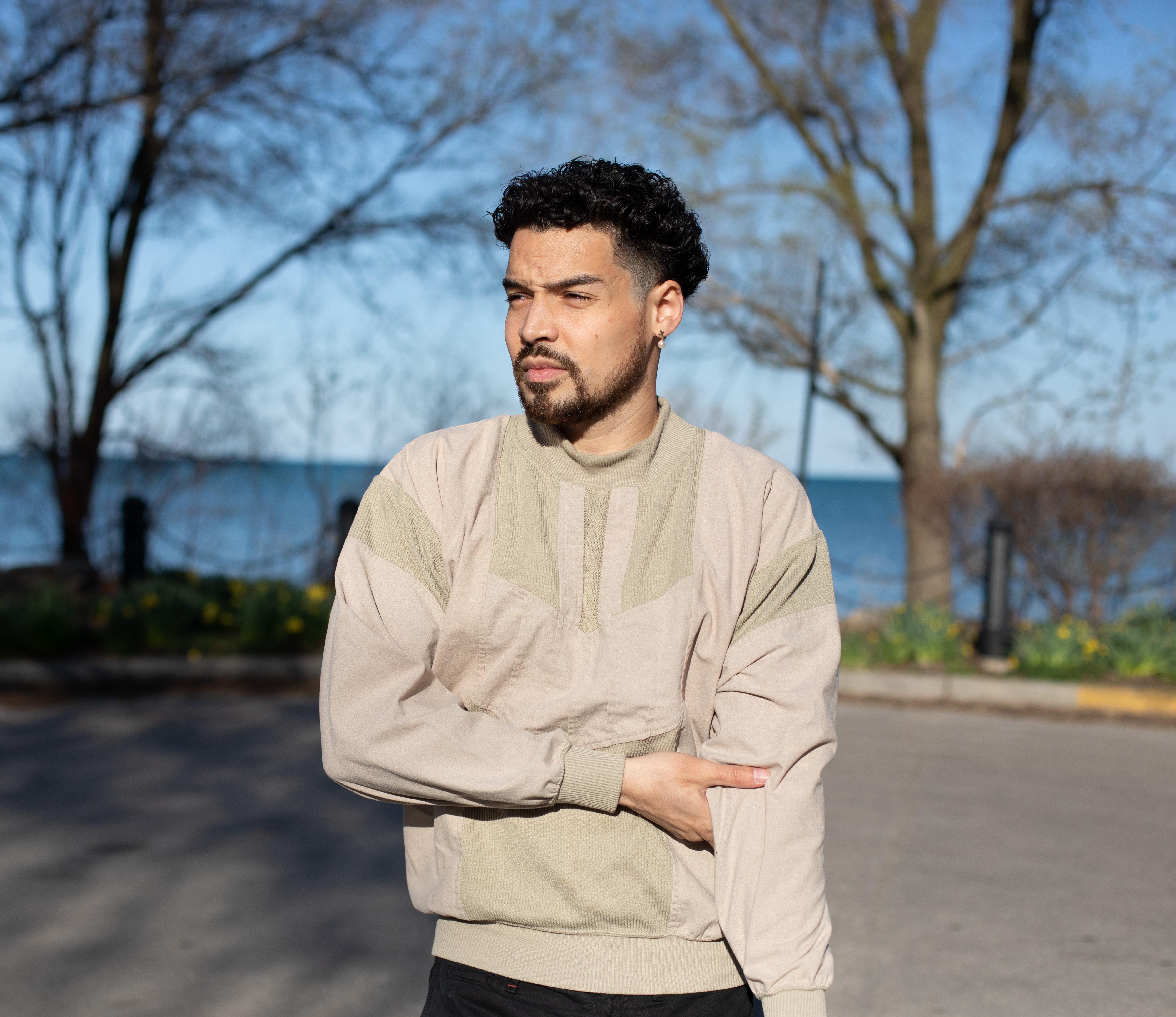 In Progress: Benji Hart
About the Event
Benji Hart, a Chicago-based author, educator, and artist, shares a new solo performance, World After This One, exploring the linkages and histories between three Black art forms: bomba, vogue, and gospel.
In Progress is a series designed to give artists, thinkers, and curators a platform for developing new works with input from audiences, and to give patrons a glimpse into the creative process. This program is organized by Laura Paige Kyber, Curatorial Assistant with the Performance and Public Practice team.
About the Artist
Benji Hart is a Chicago-based author, artist, and educator whose work centers Black radicalism, queer liberation, and prison abolition. Their essays and poems have appeared in numerous anthologies, and their commentary has been published at Teen Vogue, Time Magazine, The Advocate, and others. They have led workshops for organizations and at academic institutions internationally and facilitated convenings for groups like Law For Black Lives, National Bail Out, and Dissenters. Their performances have been featured at CA2M (Madrid), Museo del Chopo (Mexico City), BRIC (Brooklyn), and elsewhere. They have been a fellow at the Rauschenberg Foundation, MacDowell, and are a 3Arts awardee in the Teaching Arts.
Funding
The In Progress series is supported by The New Works Initiative which puts the creative process at the heart of the MCA's relationship with Chicago by supporting the development of new performances and creative projects.
Lead support for the New Works Initiative is provided by Elizabeth A. Liebman.
Donate
Make a gift to ensure that Chicago's living artists remain central to the MCA's programs and encourages community among artists and audiences.