Virtual Studio Visit: Futura 2000
Announcement
This is a virtual event on Instagram Live. To join, tune into the MCA's Instagram page, at noon CST.
Featured images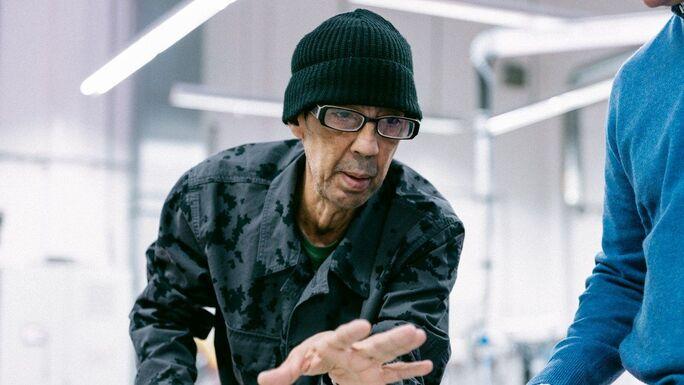 About the event
Lenny McGurr, also known as Futura 2000, invites us into his studio for a virtual visit to announce the launch of select styles from his collaboration with Comme des Garçons SHIRT. The collaborative capsule collection delivers 12 pieces covered in the artist's signature bright graffiti motif.
Futura has been seen at the MCA before in collaboration with Virgil Abloh—his sculptures were featured in Church & State, as part of Virgil Abloh: Figures of Speech and he cocreated a line of Off-White™ garments with the multihyphenate artist and designer.
This virtual studio visit was organized by the MCA Store and the Strategic Communications team and is moderated by Michael Darling, MCA Chief Curator.