CHILL at the MCA: Meditation for Viewing
Featured images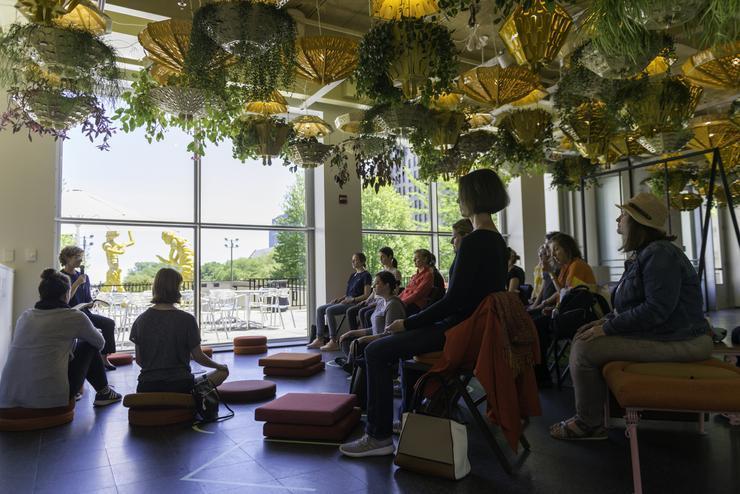 ABOUT
The MCA's monthly mindfulness meditation session takes place virtually. This program is a 30-minute mindfulness practice on Instagram Live led by guides from modern meditation studio CHILL Chicago.
This public program at the MCA is organized by Curator January Parkos Arnall and Coordinator Cameron McEwen with the Performance and Public Practice team.
Announcement
This is a virtual event on Instagram Live. To join, tune into the MCA's Instagram page, at 12:30 pm.