Odd Pleasures: A Queer Valentine's Day Event
Featured images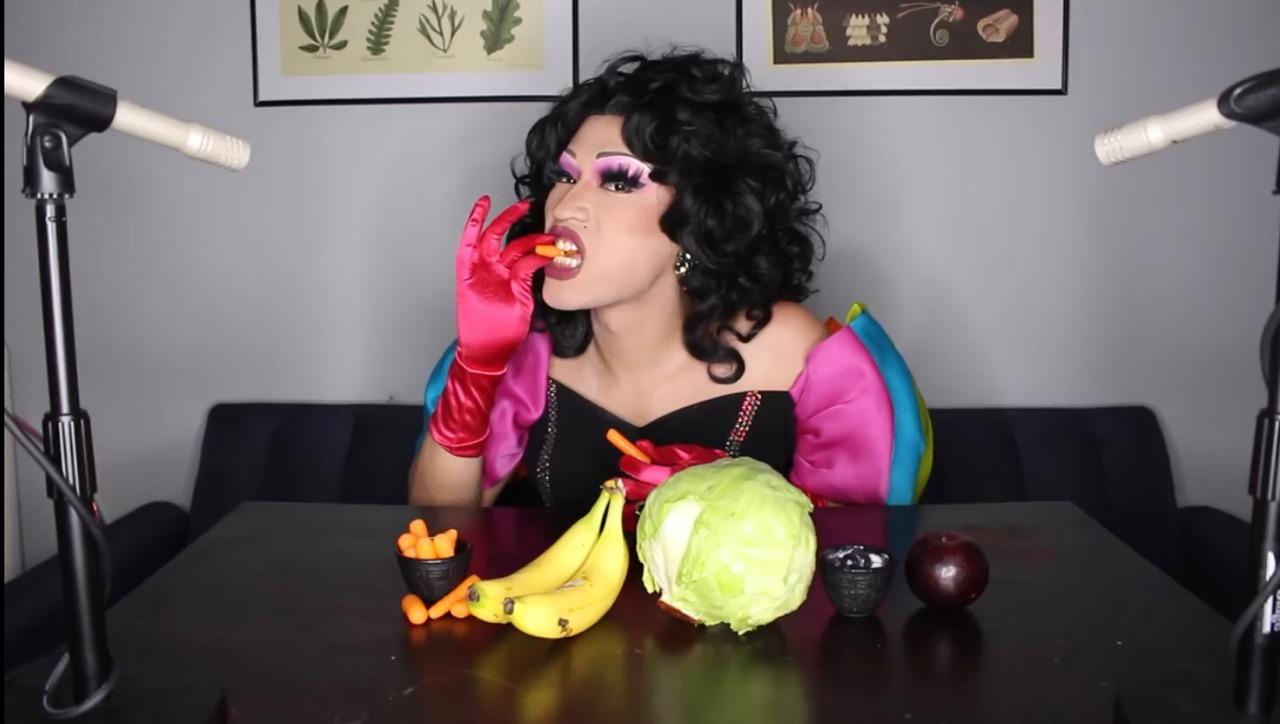 About
Celebrate the most heteronormative of holidays with a queer variety show hosted by Aunty Chan. Experience an evening designed to engage multiple senses in pleasures big and small including live ASMR, drag, comedy, short movies, and youth-designed artist interactions.
---
Event Schedule
Introduction
Performance, live ASMR by Aunty Chan
Screening, The Right Swipe
Performance, drag by Irregular Girl
Screening, The Burden
Performance, stand-up comedy by Elise Fernandez
Screening, NoNoseKnows
---
MCA Screenings feature works of contemporary cinema that expand traditional notions of moviegoing. This presentation is organized by former Assistant Curator Christy LeMaster and Communications Coordinator Georgie Morvis with the Performance and Public Practice team.
Content Warning
Odd Pleasures is intended for audiences 16 years old and up.
About the Artists
Aunty Chan is a Chicago Drag Queen and Comedian. Her ASMR experience is very simple as eating loud is an everyday task of hers. You'd think it's rude, but she doesn't care. You can find her at Sidetrack on Thursdays and online at @aunty_chan on Instagram and Twitter.
Juli Del Prete, cocreator of The Right Swipe, is a Chicago-based writer, performer, and photographer. Her plays have been read and produced in Chicago, New York, Boston, and at her alma mater, Northwestern University. Her full-length play The Art of Losing was a finalist for the O'Neill National Playwrights Conference. Her photos have appeared in The New York Times, the Chicago Tribune, and on MTV's Catfish. Most recently, Del Prete served as assistant director and intimacy captain for the world premiere of Tracy Letts's Linda Vista (Steppenwolf, the Mark Taper Forum, Second Stage for Braodway). julidp.xyz
Elise Fernandez is a comedian, writer, aspiring style icon, and excellent friend from Chicago. She is a producer of Diamond Comedy Hour and a writer for Cards Against Humanity. You can find her performing anywhere with a microphone. Make sure to ask her for a hug—she loves hugs.
Irregular Girl is a diva Latina guacamole margarita residing in Chicago, IL. As a drag queen, her goal is to uplift and empower other trans people and people of color. She graduated from SAIC in 2017 with a focus in performance and fibers—now, she and her BFA host parties like Mom Jeans, Duro, FKA, and the upcoming Moans, a show that features an entirely trans cast. Her Instagram is @imirregulargirl!
Kyra Jones, cocreator of The Right Swipe, is a Chicago-based actor, writer, and professional shade-thrower. She graduated from Northwestern University with a degree in theatre and gender studies. She worked as a ghostwriter for Laci Green's YouTube partnership with Planned Parenthood and writes articles for several publications as a freelancer. She also works as an advocate against sexual violence and as an educator across the country. Jones appears in plays in Chicago, and is a regular on Kappa Force and Seeds (OTV | Open Television). Television credits include Chicago Justice on NBC. Jones is represented by Stewart Talent.
About the Screenings
Bunny Glamazon, a six-foot-four fetish performer triggers her own allergic reactions to produce plate after plate of cooked noodles. Beneath her office, workers cultivate freshwater pearls and in the process, assist Bunny in her endless task of production.
See other videos and installations from Mika Rottenberg in the exhibition Mika Rottenberg: Easypieces, on view at the MCA through Mar 8.
When best friends Margo and India start a business fixing men's dating app profiles, how much will they f**k up their own love lives in the process? The Right Swipe is a romantic comedy web series exploring the challenges of dating at various intersections of marginalized identity.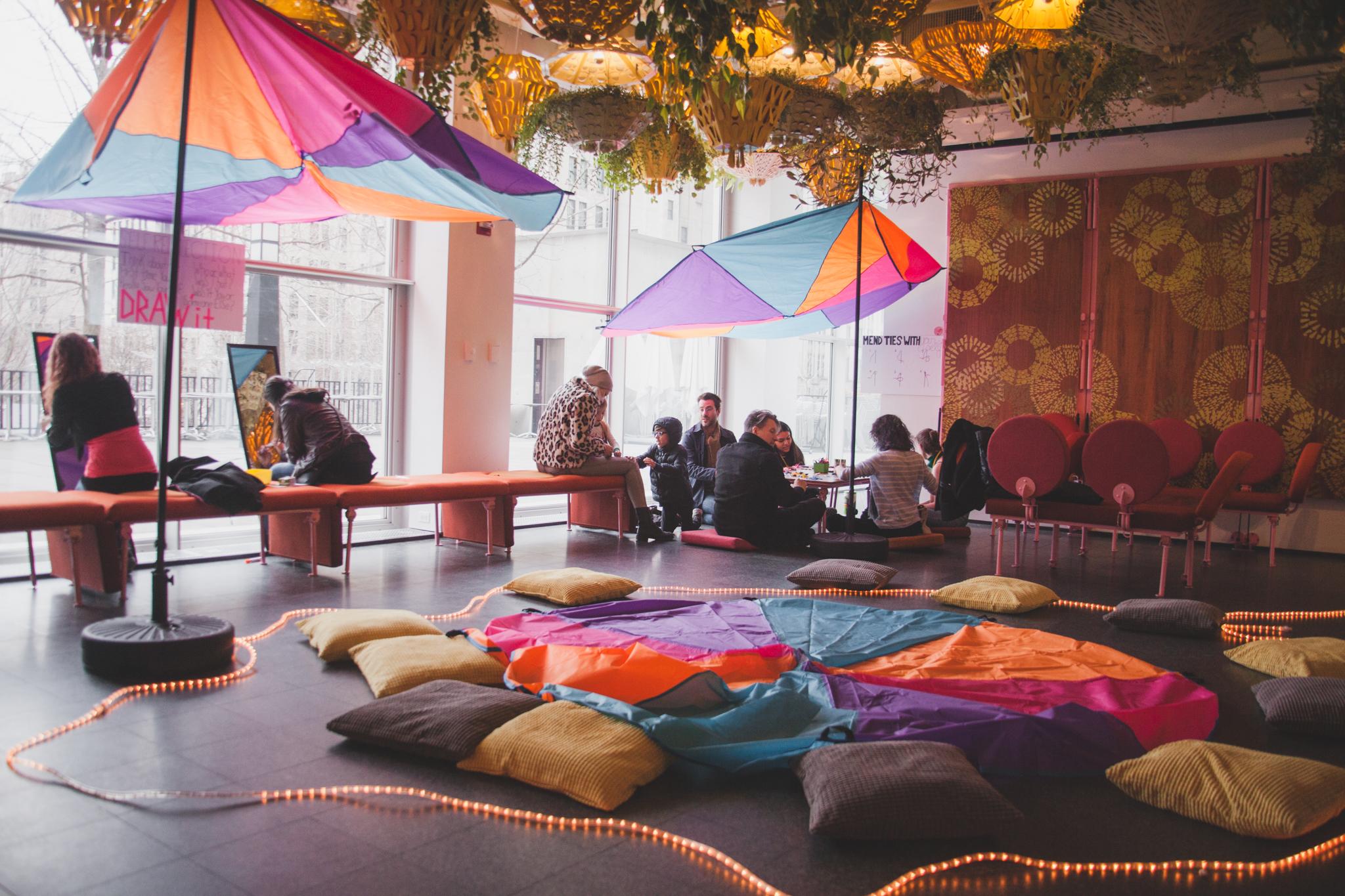 Drop-in to make queer, anti-Valentine's Day art with members of the MCA Teen Creative Agency. Collage with crushed candy hearts, deconstruct Valentine's Day cards, and talk about gender, feminism, and capitalism.