Teen Creative Agency Zine Party
Featured images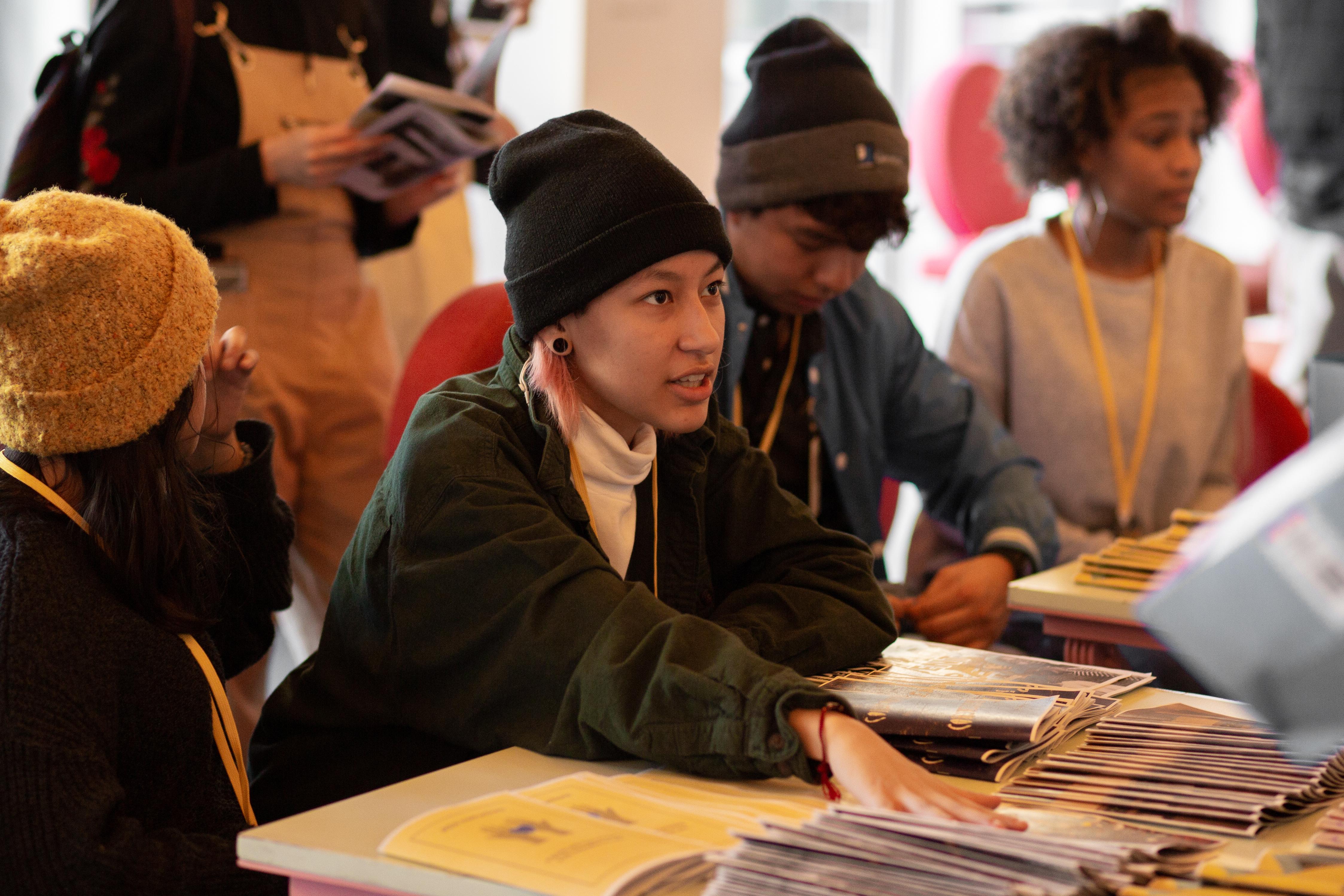 About
Celebrate new zines (DIY publications) by Chicago artists under 21.
Get copies of new zines by members of the Teen Creative Agency about urgent topics in contemporary culture and life.
Browse zines by teens from all over Chicago.
Enjoy live performances.
Eat free snacks.
This event is free and open to everyone, regardless of age.
TCA is assisted by Grace Needlman, Manager of Youth and Family Programs and Emily Gallaugher, Coordinator of Family, Youth, School, and Teacher Programs.
Live Performances
2–2:30 Sól
2:30–3:15 Open Mic
3:15–4:00 Horsegirl
About the Artists:
Sól is a multi-faceted artist in every sense of the word. While still in high school, Sól is working on her debut album that she self-produced and wrote. Sól is also the creative behind all the visual art involved in her work. Sól often incorporates acting in her live shows. Sol's upcoming performance, entitled In My Dreams, features a blend of her intergalactic "space trap" sound, infused with R&B and soul-inspired harmonies, accompanied by vulnerably honest lyrics.
Horsegirl is an up-and-coming teen band from Chicago. They write songs full of dissonant noise, three-part harmonies, and plenty of percussion. The band is composed of Penelope Lowenstein, Nora Cheng, Gigi Reece, and Fiona Clark.