Performance: Brendan Fernandes, Calling Time
Featured image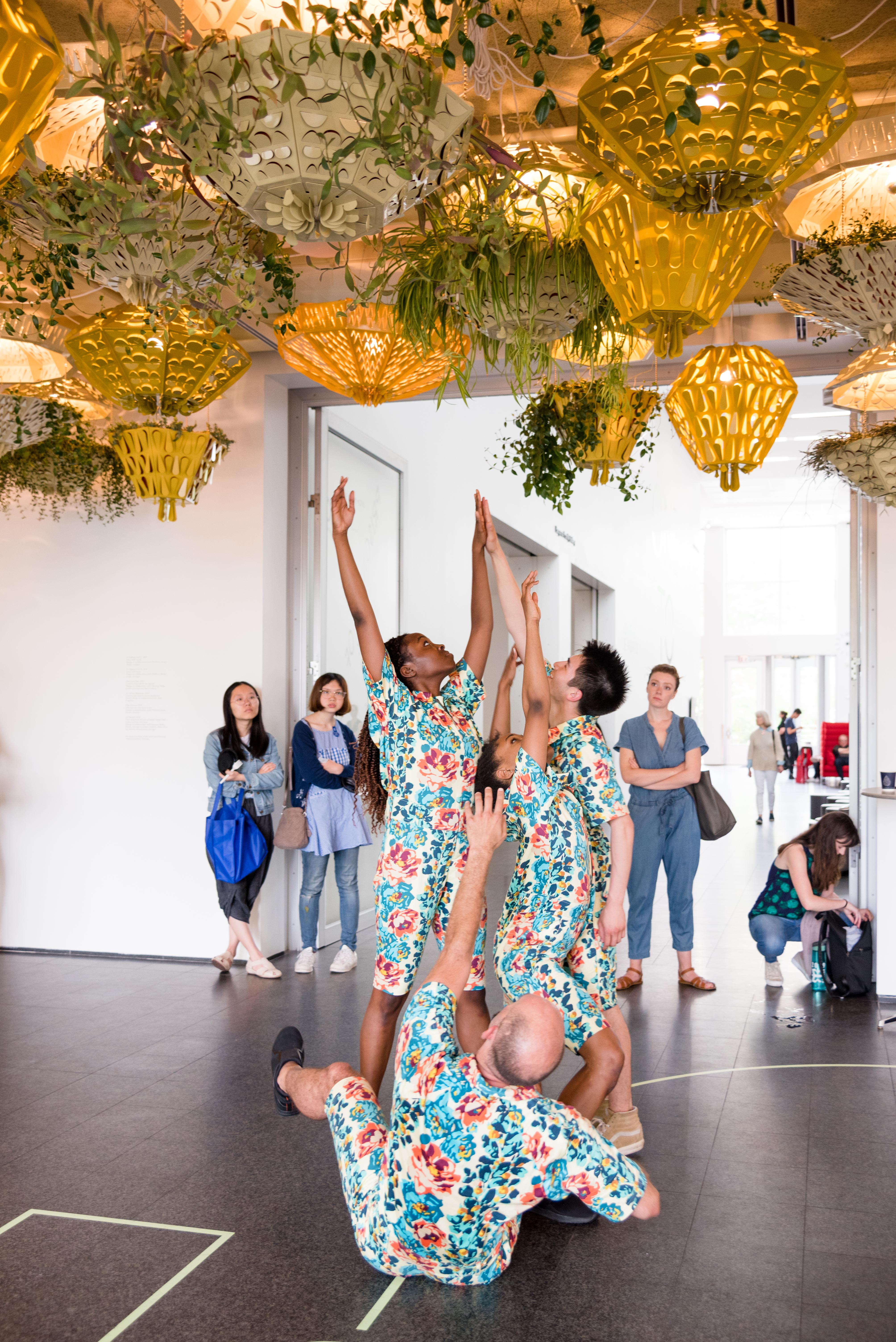 Program Description
Calling Time is the new culminating performance of open rehearsals, conducted in the museum throughout the summer, catalyzed by architectural constructions, prompts, and visitor input.
Brendan Fernandes's dance-based installation in the Commons, entitled A Call and Response, explores the ways society sees and values different kinds of bodies. Using language, architecture, and gesture to understand the nature of being seen, Fernandes encourages dancers—and visitors—to collaborate and generate new forms of physical language that move and attract other bodies in space.
Public programs at the MCA are organized by by Curator of Public Programs January Parkos Arnall and Assistant Curator of Public Programs Christy LeMaster.
ABOUT THE ARTIST
Brendan Fernandes(b. 1979, Nairobi, Kenya) lives and works in New York and Chicago. His work has been exhibited and performed at venues such as the Solomon R. Guggenheim Museum, New York; The Museum of Modern Art, New York; the J. Paul Getty Museum; Musée d'art contemporain de Montréal; National Gallery of Canada; the Brooklyn Museum; The Studio Museum in Harlem; MASS MoCA, Massachusetts; The Andy Warhol Museum; Deutsche Guggenheim Berlin; Bergen Kunsthall; Stedelijk Museum Amsterdam; SculptureCenter, New York; Manif d'art¬–The Québec City Biennial; and the Guangzhou Triennial. Fernandes is currently represented by Monique Meloche Gallery in Chicago and recently presented solo projects with the High Line, New York (summer 2018) and the DePaul Art Museum (fall 2018). He is currently an artist-in-residence and faculty member at Northwestern University in the Department of Art Theory and Practice.