American Sign Language Tour of Prisoner of Love
Featured images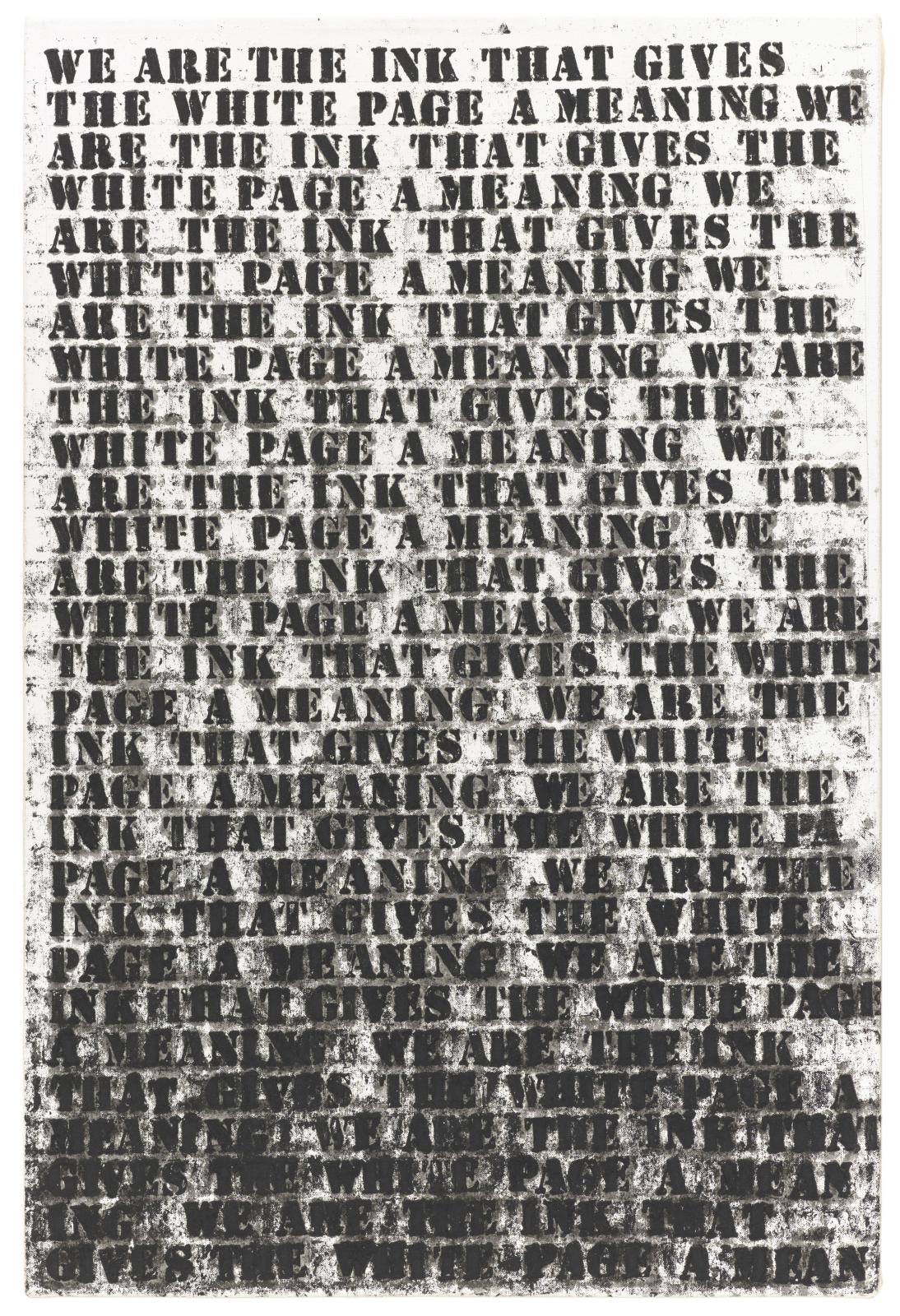 ---
Join us for an American Sign Language (ASL) tour of Prisoner of Love led by Jennifer Eskridge-Hart. Please meet at the second-floor admissions desk.
The exhibition examines the depths of emotions trauma and transcendence evokes. Love Is The Message, The Message Is Death is a video montage about the experience of living in the United States, featuring civil rights news footage, clips of cultural icons like Beyoncé, and videos filmed on phones. Centered around this filmic journey, the exhibition features a rotating body of works that explore the dualities of life and death, love and hate, and pleasure and pain.
Please note this tour is entirely in ASL. Spoken English interpretation is not provided. The MCA offers English-language, docent-led tours daily and a Spanish-language, docent-led tour on the first Sunday of every month.
Live interpretation events are organized by Rosie May, Associate Director of Interpretation and Visitor Research, and Meagan Burger, Manager of Interpretation.