Passion to Profession: Best Dressed
Featured images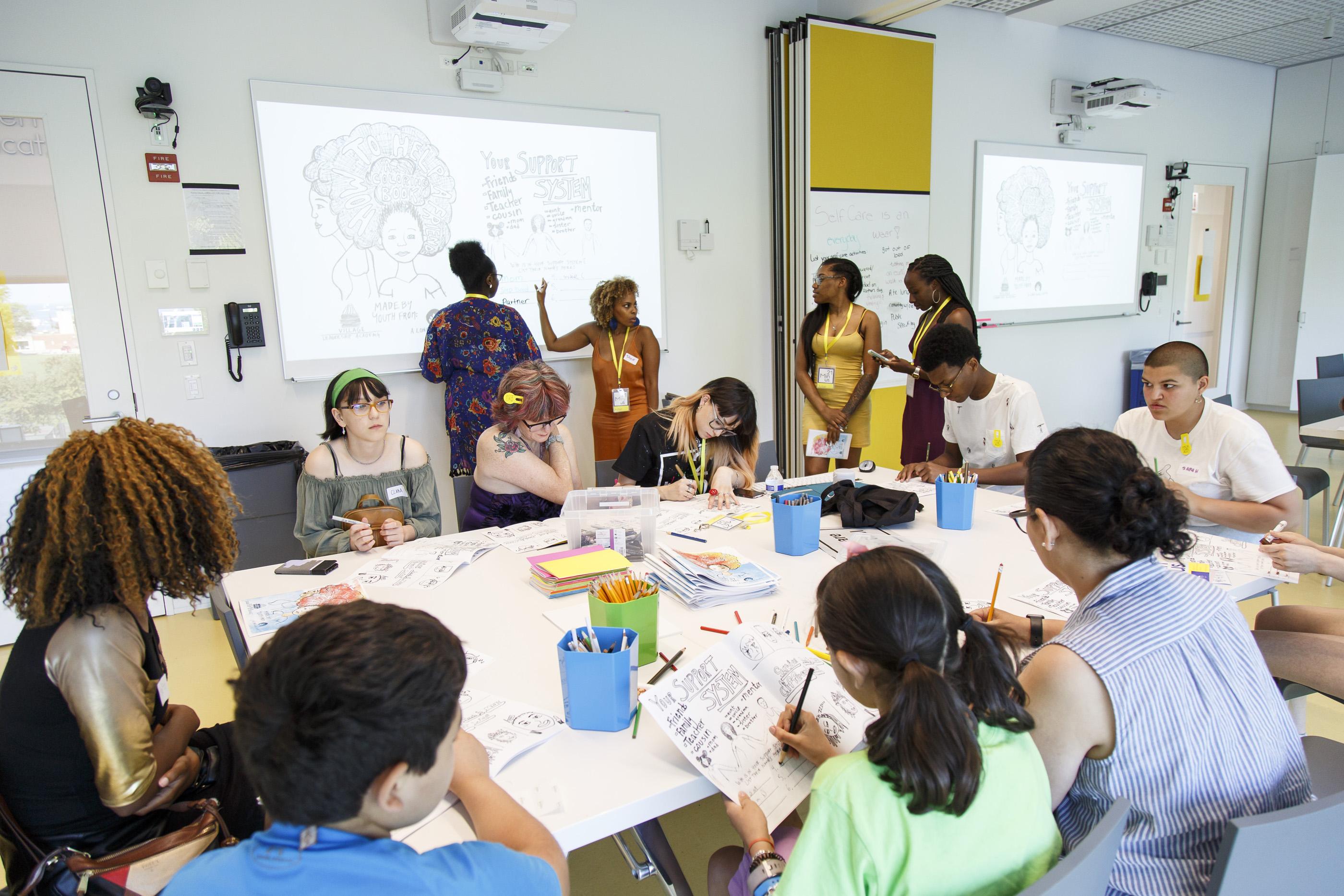 ---
I love making art but how do I make a living?
Youth and emerging designers are invited to hang out and share strategies for making a career in the arts. Participate in a panel conversation with three leading designers, then mingle and design your own tote bag to take home.
Passion to Profession is a workshop series created by artists Anisa Olufemi and Jada-Amina Harvey that aims to create a welcoming, informative, and productive space for youth and professional artists to imagine pathways to a sustainable career in the arts.
---
About the Artists
Kristopher Kites is a clothing and jewelry designer from the South Side of Chicago whose recent, well received action figure themed debut collection of jewelry, Conversation Pieces, was featured in fashion blogs including Vogue.
Sheila Rashid is a self-taught, Chicago-born and based seamstress and designer whose pieces confront and curtail gender identity. Rashid's unisex brand takes a new approach to creativity, simplicity, and persistency. Rashid's goal has been to design with a unique perspective and an acute attentiveness to detail. Each of her pieces are made-to-order and reflect her own sense of style, combining both tomboy and feminine qualities.
Desmond "Des Money" Owusu is a first generation Ghanaian American, Chicago native, and Fat Tiger Workshop cofounder and Squad designer.
---
About the Curators
Jada-Amina is an interdisciplinary visual artist, art worker, teaching artist, and curator interested in creating alternative and experimental spaces for youth and other crucial community stakeholders to explore and enrich their creative understandings, possibilities, and aspirations.
Anisa Olufemi is an independent curator and interdisciplinary artist pursuing her BFA with a focus in art histories of the African Diaspora. She hopes to contribute to the ongoing conversation around arts education accessibility and POC art space inclusion through Passion to Profession, a series of workshops.