In Progress: Rosé Hernandez
Featured images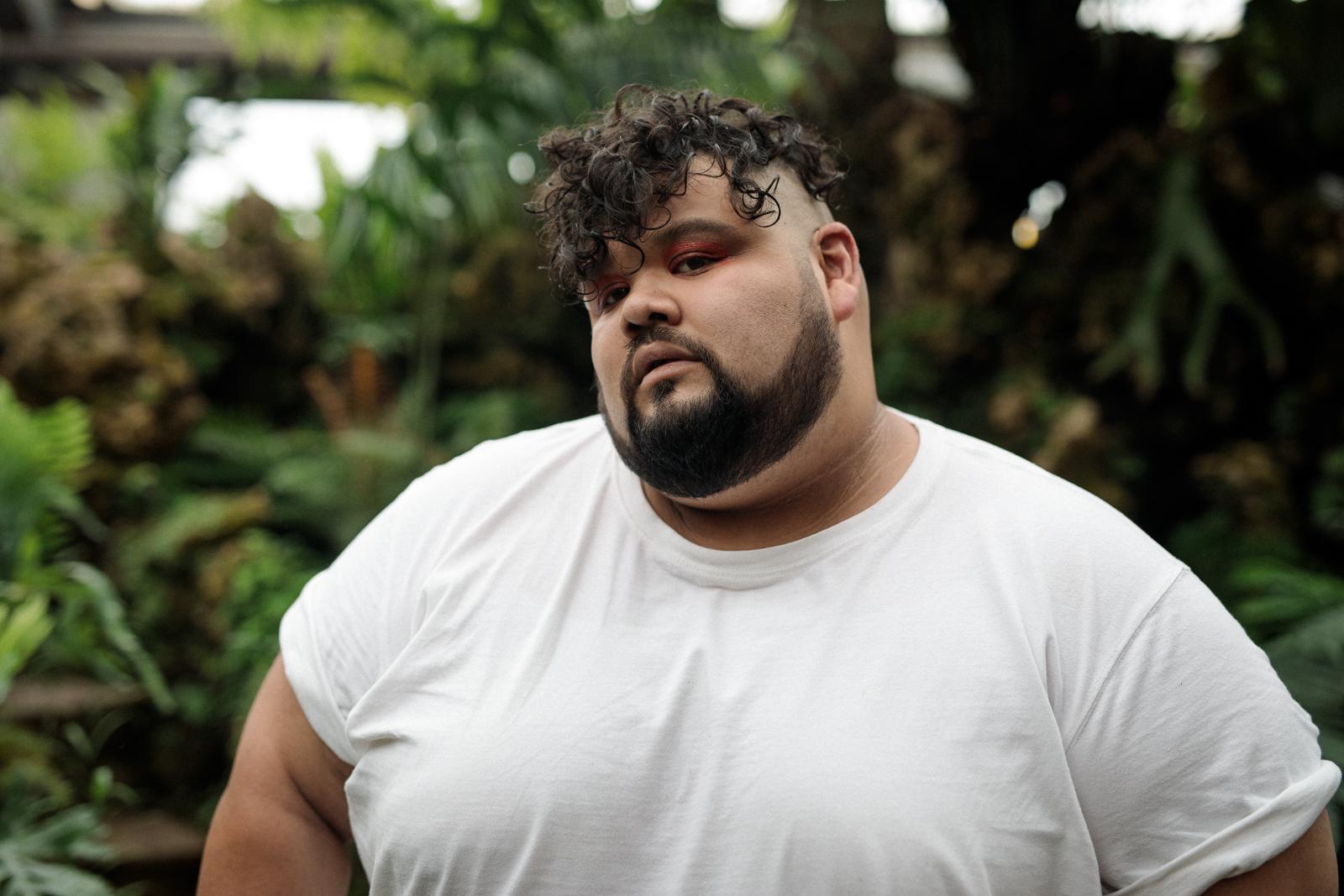 ---
THIS IN-PROGRESS PERFORMANCE CONTAINS MATURE CONTENT, INCLUDING PARTIAL NUDITY. FOR MORE INFORMATION, PLEASE CONTACT THE BOX OFFICE.
---
Over the run of the exhibition Groundings, the performers hold open rehearsals in which they create performances and physical objects that speak to the themes of the exhibition. Informal performances occur at 6 pm on Fridays and will be followed by an opportunity for artists to solicit feedback from assembled participants and audiences.
Rosé Hernandez will utilize the gallery space as a performance lab in preparation for their latest performance, Viscera, to be presented on the final day of their residence. Viscera will be a durational performance that ruminates on the poetics of monumentality as it surrounds personal identity and human transcendence. The performance utilizes themes from early Italian Renaissance sculpture such as the draped nude, Neptune in astrology, and the year 1991.
In Progress is a series designed to give patrons a look into the process of artists, thinkers, and curators. The exhibition Groundings is organized by Assistant Curator Grace Deveney and Associate Curator of Performance Tara Aisha Willis. It is presented in the Turner Galleries on the museum's fourth floor.
---
About The Artist
Rosé Hernandez is a body-based Chicago artist and healer. Drawing from elements of butoh, theater, music, and ritual, Hernandez binds the spaces bordering between body, desire, queer world-making, and spirituality. Through a wide range of performance practices, Hernandez navigates the post-millennial landscape in search of love, immanence, and ultimately healing.