Featured images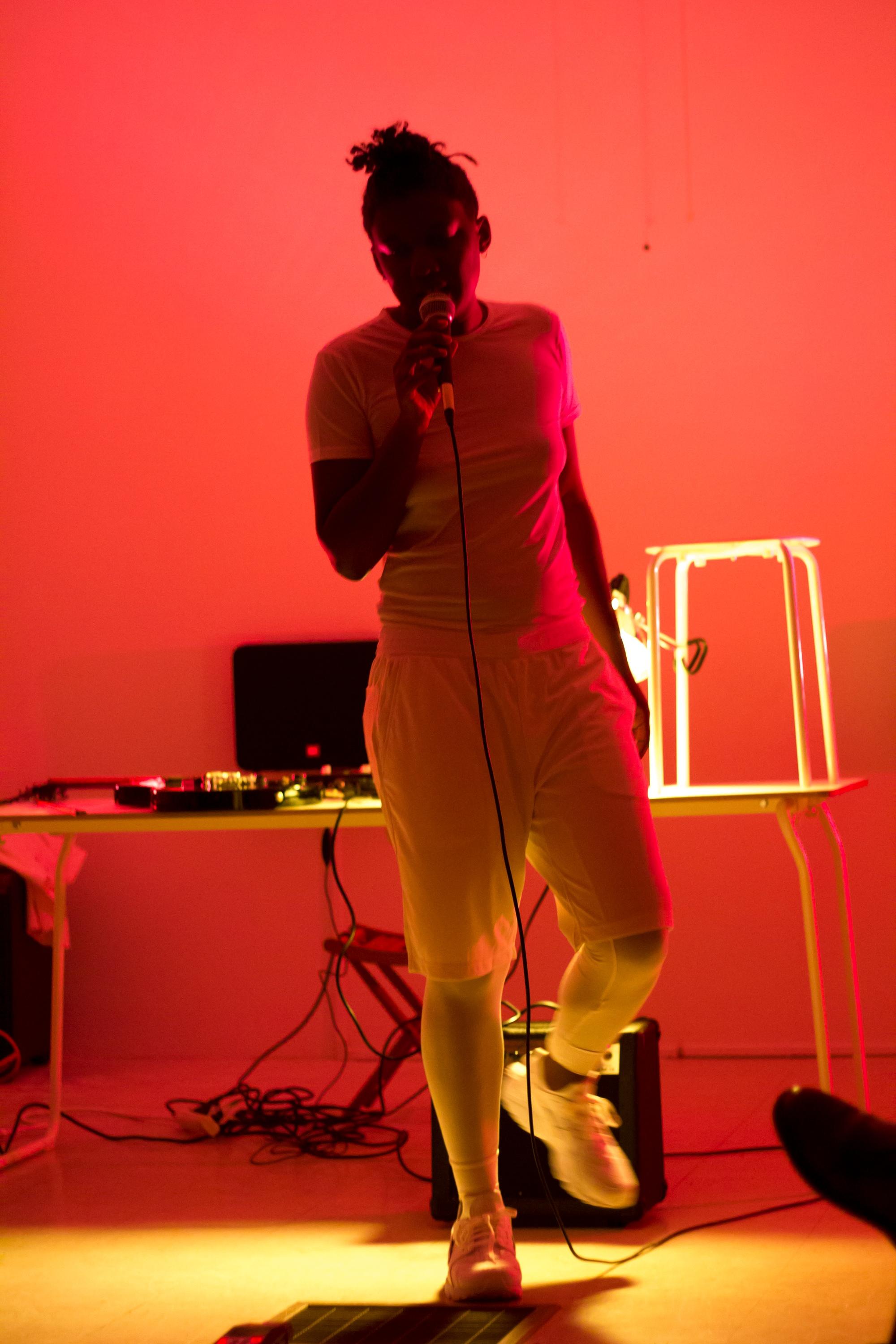 ---
Listen as multidisciplinary artist AJ McClenon shares a segment of their new work, VEGA. McClenon blends singing with live-mixed archival audio and projected illustrations to envision a future world where a group of revolutionaries hope to secure the survival and freedom of oppressed peoples as Earth is swallowed by oceans. Through time travel, ancestral tappings, and advanced sonic communication, VEGA presents an undercover plan to survive after the Great Earth Flight.
In Progress is a series of public programs designed to give artists, thinkers, and curators a platform for developing new works, and to give patrons a glimpse into the creative process. In Progress is organized by January Parkos Arnall, Curator of Public Programs, and Christy LeMaster, Assistant Curator of Public Programs.
---
ABOUT THE ARTIST
AJ McClenon uses performance practices, sound, video, movement, theater, and writing to share experiences of living in a Black body. Originally from Washington DC, and currently based out of Chicago, McClenon holds an MFA from the School of the Art Institute of Chicago and received a BA with a minor in creative writing from the University of Maryland, College Park. McClenon studied at the New School and has performed and exhibited at venues internationally including Dance to Save Lives in Jacmel, Haiti, LA Film Forum, and the National Museum of African American History and Culture. McClenon is interested in leveling hierarchies of truth, and hopes that all the memories and histories that are said to have "too many Black people" are told and retold again.