Screening: Open TV Tonight
Announcement
Advance tickets for this event are sold out. Walk-up tickets are available on the night of the event on a first-come-first-serve basis. Please call the MCA Box Office at 312-397-4010 for more information.
Please note our waiting list policy.
Featured images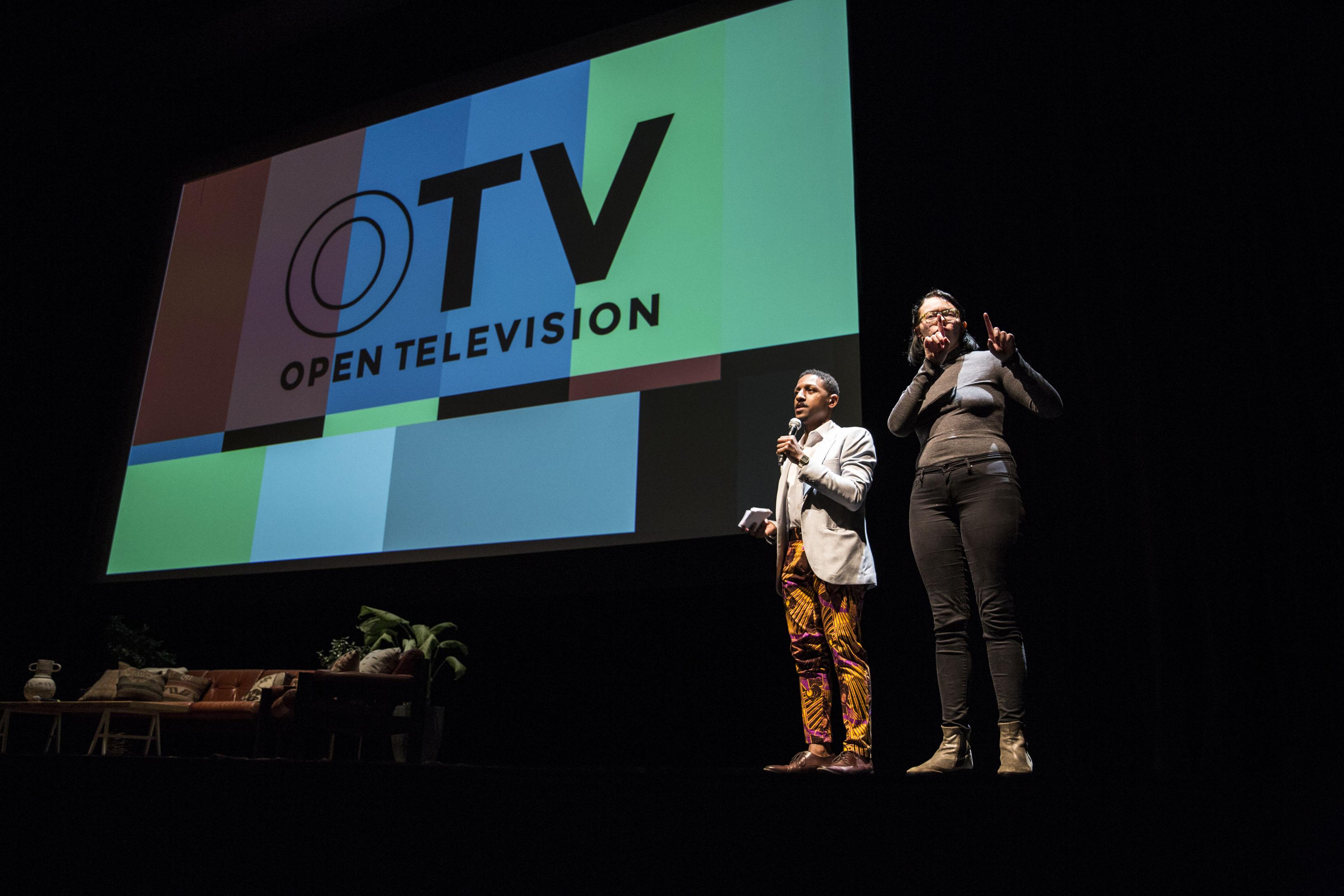 ---
Join intersectional web TV platform Open TV for the premiere of original pilots and series. In the style of The Late Show, watch new projects from the upcoming 2019 season, interviews with the creators, and questions and feedback from the audience with alternating live DJ sets in between. Stay after the program for a reception in the theater with OTV creators, including a cash bar and light snacks.
Open Television (OTV) is a platform for intersectional television. OTV's mission marries research with artist and community development, focusing on showcasing artists who identify with multiple identities marginalized by the market and society. Because the internet has opened up television and art markets beyond New York and Los Angeles, OTV develops Chicago artists by helping them make and release original video and TV about diverse experiences online. OTV is currently incorporating as an incubator, creating an unprecedented pipeline to bigger entities by managing, producing, and exhibiting original work.
MCA Screenings feature experimental works of contemporary cinema that expand traditional notions of moviegoing and are organized by Christy LeMaster, Assistant Curator of Public Programs.
---
PILOTS
Written by Vincent Martell, KB Woodson and Zak Payne
Barely surviving the city of Chicago, four messy young adults experience a complete loss of identity, propelling them onto a path of uncertainty.
Written by Priya Mohanty
An Indian immigrant woman adapts to life in America with her American roommate and Indian neighbor while dealing with cultural misunderstandings and general mayhem.
Written by Juli Del Prete and Kyra Jones
When best friends India and Margo start a business fixing dating app profiles for men, they discover how much their own love lives are infiltrated. The Right Swipe is a romantic comedy web series exploring the challenges of dating at various intersections of marginalized identity.
Written by Elijah McKinnon, Dewayne Perkins and Aasia Bullock
Attempting to hold it all together, a group of Chicago-based friends face their flaws and learn to love themselves as a string of messy decisions unravel during Sunday supper.