American Sign Language Tour of Laurie Simmons: Big Camera/Little Camera
Featured images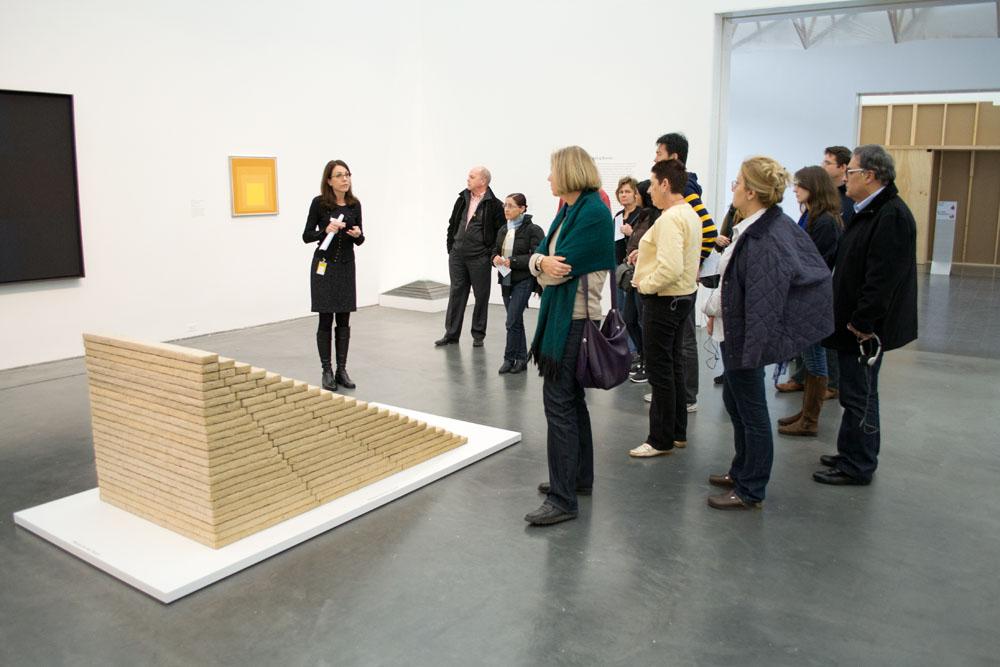 ---
Join us for an American Sign Language (ASL) tour of Laurie Simmons: Big Camera/Little Camera led by Jennifer Eskridge-Hart. Please meet at the 2nd-floor admissions desk.
Laurie Simmons: Big Camera/Little Camera presents the work of photographer Laurie Simmons, who creates elaborately staged narrative photographs. For over four decades, Simmons has explored set scenes with dolls, mannequins, and people to explore gender roles, private lives, and public personas.
Please note: This tour is entirely in ASL. Spoken English interpretation is not provided. The MCA offers English-language, docent-led tours daily and a Spanish-language, docent-led tour on the first Sunday of every month.
Live interpretation events are organized by Rosie May, Associate Director of Interpretation and Visitor Research, and Meagan Burger, Manager of Interpretation.