In Progress: Porsha O. and Ariel Zetina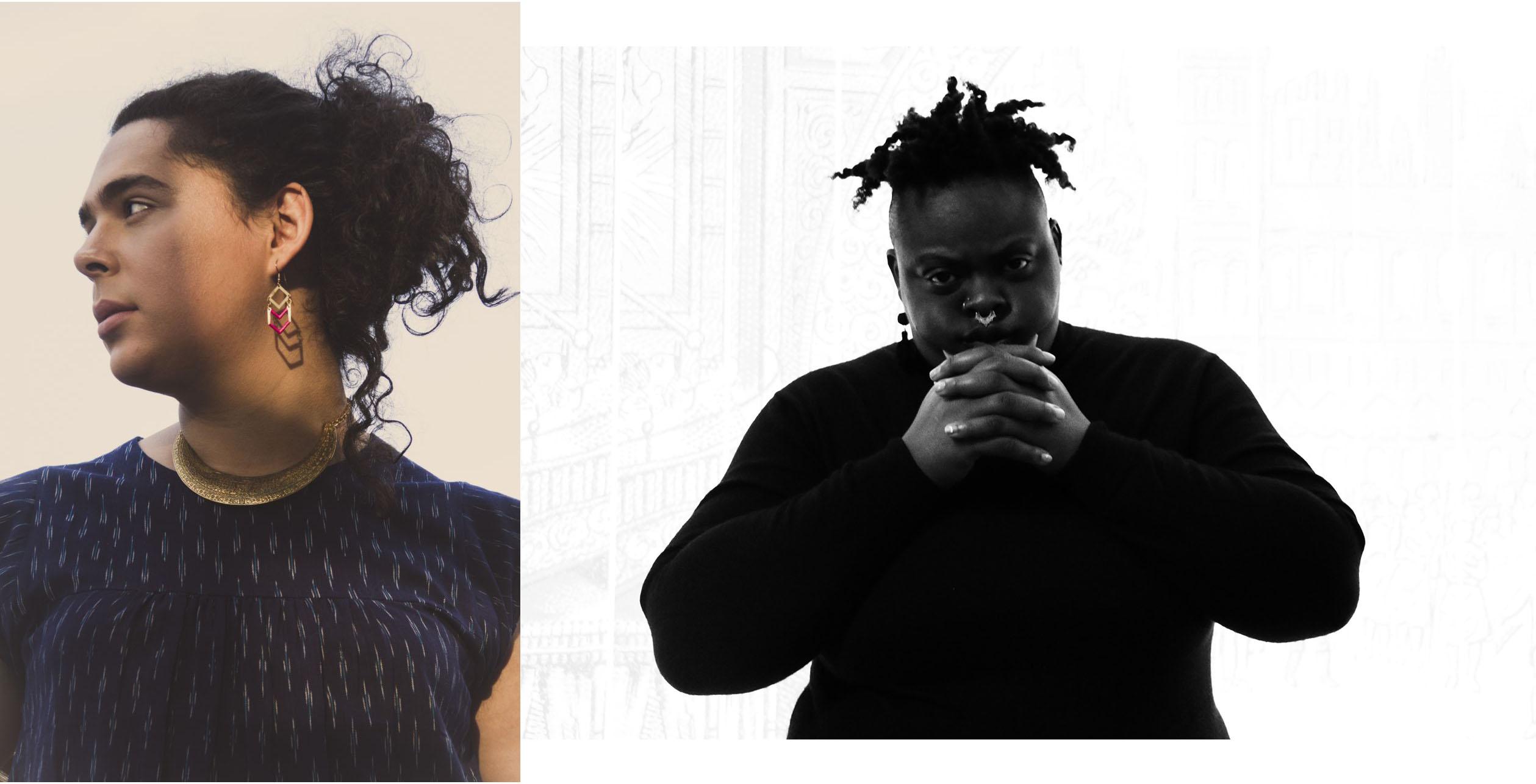 ---
Porsha Olayiwola. Photo: Tatiana M.R. Johnson.
---
Celebrated poetry slam champion Porsha Olayiwola joins artist Ariel Zetina in an evening of experimentation. The evening is presented in partnership with ECLIPSING, a multi-media festival organized by local curator Amina Ross. Through performance, video, and workshops, ECLIPSING celebrates darkness and mines queer imagination to explore blackness beyond the binary.
In Progress is a series designed to give patrons a look into the process of artists, thinkers, and curators organized by Curator of Public Programs January Parkos Arnall and Assistant Curator of Public Programs Christy LeMaster.
---
About the Artists
Ariel Zetina is a Chicago-based club music DJ, producer, and writer. She is a 2018 resident at Smartbar where she runs her Diamond Formation party and club nights Rosebud, Ariel's Party, and Rumors at various clubs in Chicago. Her debut EP Cyst was released on Boukan Records in September 2018. Her compilations have been released on Club Chai, TRASH CVLT, Sweat Equity, Gays Hate Techno, SHXME, and Femme Culture. Her plays have been produced in New York, Chicago, and California. She has upcoming releases on Majía, American Head Charge, and Manifest.
Porsha Olayiwola is the 2014 Individual World Poetry Slam Champion and 2015 National Poetry Slam Champion. A Chicago native, Olayiwola now resides in Boston where she organizes, writes, and teaches. She cofounded the House Slam, Boston's first poetry slam venue and coaches their award-winning poetry slam team. In 2018, Olayiwola was named by Get Konnected as one of Boston's 100 Most Influential People of Color. She is the artistic director at MassLEAP, a literary nonprofit organization in Massachusetts serving youth artists.
A CreateWell grantee, Olayiwola released a choreographic poem and theatrical production entitled Black & Ugly as Ever in the fall of 2018. She is an MFA candidate at Emerson College. As an artist, Olayiwola writes infrapolitically to tell stories that are silenced, erased, or difficult to release from the tip of the tongue. She has a book forthcoming in January 2019 with Button Poetry.