Featured image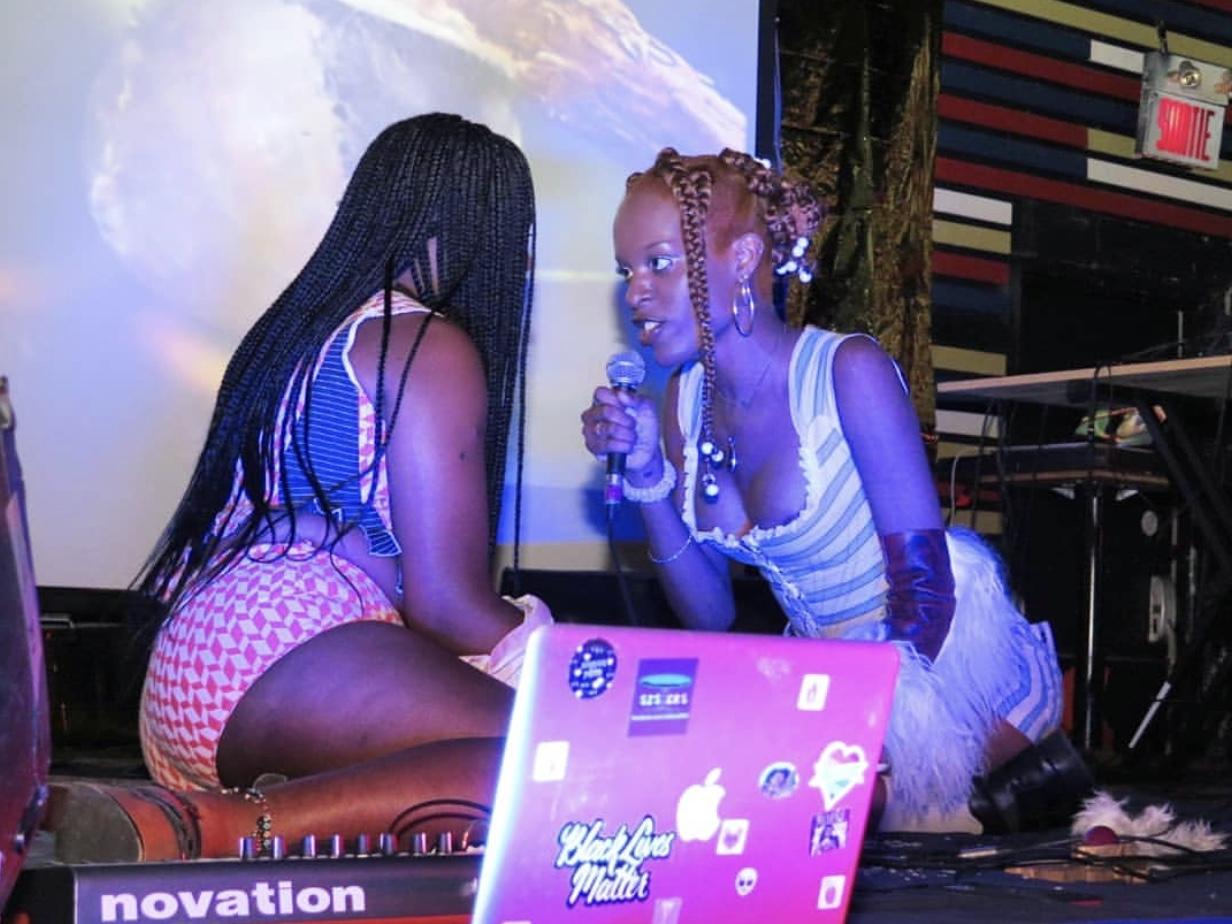 ---
AuMAR performs Nocturnal Cyclones, a video performance first shown in Montreal last July. Using the moth as a starting motif, AuMAR explores metamorphosis and the chaos that inherently comes with transformation. The evening is presented in partnership with ECLIPSING, a multi-media festival organized by local curator Amina Ross. Through performance, video, and workshops, ECLIPSING celebrates darkness and mines queer imagination to explore blackness beyond the binary.
In Progress is a series designed to give patrons a look into the process of artists, thinkers, and curators organized by Curator of Public Programs January Parkos Arnall and Assistant Curator of Public Programs Christy LeMaster.
---
About the Artists
AuMAR is the collaborative project of two black indigenous trans women. The genesis of the duo, a video performance titled Plastic Symbiosis, is a manifesto mythologizing their collective journey toward self-definition and actualization by reimagining the process through the tropes of black dolls, RPG games, and mitosis. They use sisterhood as a creative force in order to blur the boundaries between material and spiritual worlds.