In Progress: Anna Martine Whitehead
Featured images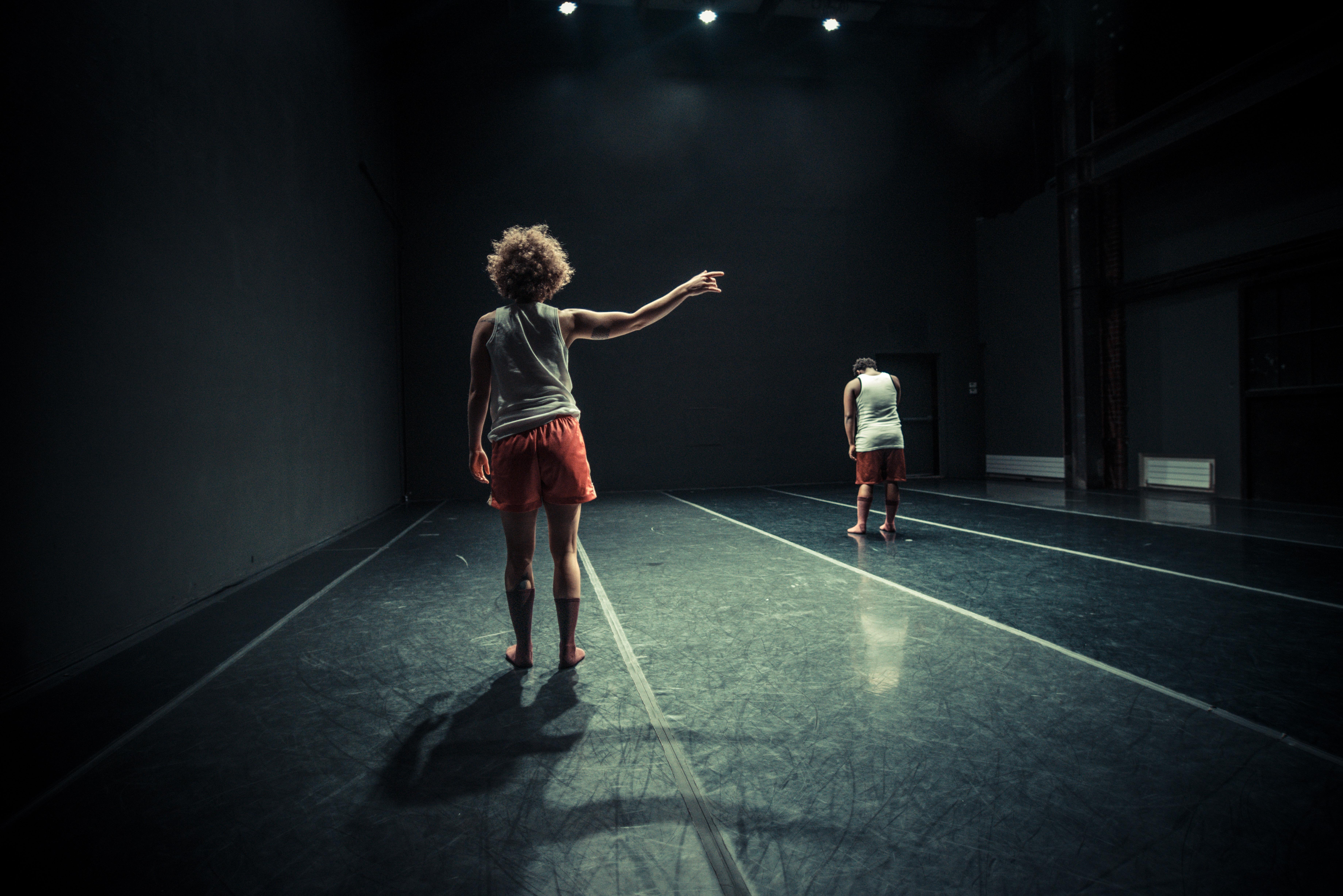 ---
Over the run of the exhibition Groundings, the performers hold open rehearsals in which
they create performances and physical objects that speak to the themes of the exhibition. Informal performances occur at 6 pm on Fridays and will be followed by an opportunity for artists to solicit feedback from assembled participants and audiences.
Anna Martine Whitehead is working on Notes on Territory, a performance lecture about architecture and freedom. The formal themes Territory investigates are space, surveillance, sound, and light. Whitehead plans to explore the architecture of the museum generally, as well as the constraints and flexibilities of the Groundings gallery and dance floor. Working with experts and experimenters in the fields of surveillance, sound, and light, Whitehead builds a modular space for future iterations of the project and uses the MCA as a site to host Future Supper in the Commons.
In Progress is a series designed to give patrons a look into the process of artists, thinkers, and curators. The exhibition Groundings is organized by Assistant Curator Grace Deveney and Associate Curator of Performance Tara Aisha Willis. It is presented in the Turner Galleries on the museum's fourth floor.
---
Chicago-based writer and artist Anna Martine Whitehead performs Future Supper, a performance, public reading, and meal. The event is open to the public. People of color visiting the MCA Commons are encouraged to partake in the meal as part of the performance.
About the Artist
Anna Martine Whitehead is a Chicago-based artist who uses movement and language to practice escaping planet Earth. Her work has been presented at venues across North America and Europe, including Velocity Dance Center, Watts Towers Art Center, Chicago Cultural Center, AUNTS, Pieter, Yerba Buena Center for the Arts, homeLA, CounterPulse, and the Hemispheric Institute for Performance and Politics. She develops her craft by working in close collaboration with Onye Ozuzu, Jefferson Pinder, taisha paggett, Thomas Teurlai, Every house has a door, Keith Hennessy, BodyCartography Project, Julien Prévieux, Jesse Hewit, and the Prison + Neighborhood Art Project, among others. Whitehead has written about blackness, queerness, and bodies in action for Art21 Magazine, C Magazine, Frieze, and Art Practical and contributed chapters to a range of publications, most recently Meanings and Makings of Queer Dance(Oxford, 2017).