Screening: Day With(out) Art, ALTERNATE ENDINGS, ACTIVIST RISINGS
Featured image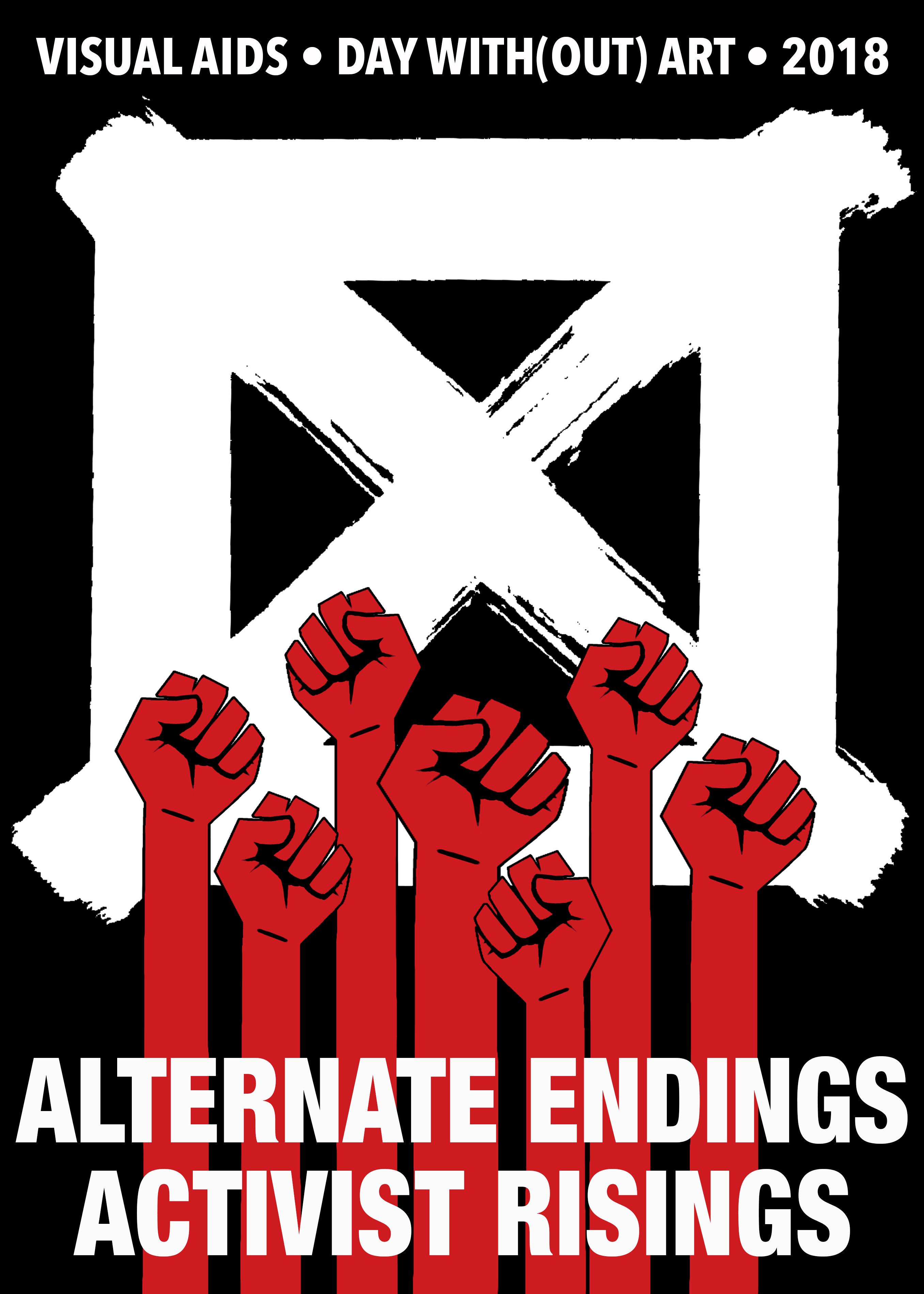 About the program
The MCA presents a marquee screening of the 29th annual Day With(out) Art compilation by Visual AIDS. ALTERNATE ENDINGS, ACTIVIST RISINGS highlights the impact of art in HIV/AIDS activism and advocacy today by commissioning compelling short videos from six inspiring community organizations and collectives—ACT UP NY, Positive Women's Network, Sero Project, The SPOT, Tacoma Action Collective, and VOCAL-NY. The program represents a wide range of organizational strategies, from direct action to grassroots service providers to nationwide movement building, while considering the role of creative practices in activist responses to the ongoing AIDS crisis. A panel conversation with Coleman Goode of the AIDS Foundation of Chicago, Mary Patten of the School of the Art Institute of Chicago, and Pamela Sneed of Visual AIDS led by Visual AIDS Programs Director Alex Fialho follows the screening.
MCA Screenings feature experimental works of contemporary cinema and are organized by Assistant Curator of Public Programs Christy LeMaster.
About the Speakers
Alex Fialho, as programs director at Visual AIDS, facilitates projects around both the history and immediacy of the ongoing HIV/AIDS epidemic, with particular stakes intervening against the widespread whitewashing of HIV/AIDS cultural narratives. He is a Brooklyn-based independent curator and arts writer, frequent contributor to Artforum, and an interviewer for the Smithsonian Archives of American Art's Visual Art and the AIDS Epidemic Oral History Project.
Coleman Goode is originally from Texas, where he studied music education at Texas Tech University before moving to Illinois in 2002. He is manager of community organizing at the AIDS Foundation of Chicago, and prior to joining AFC was the chief of staff for Illinois State Representative Greg Harris. He brings 8 years of policy work experience and has developed a passion for helping marginalized communities including communities of color, LGBTQ+, sex workers, and homeless youth achieve full health equity. Coleman also brings to his work the shared experience of homelessness, living with mental illness and recovery from substance abuse. He has been living with HIV since 2006 and seeks to build institutions that not only recognize black humanity, but also maximize the individual and collective liberties of black people.
Mary Patten is an artist, activist, and writer. She was one of the founding members of ACT UP/Chicago after her early AIDS activism with the Third Coast Center for AIDS Research (CFAR) and DAGMAR (Dykes and Gay Men Against Reagan, Repression, the Right Wing, etc.) She teaches at the School of the Art Institute of Chicago in the departments of Film, Video, New Media and Animation and Visual and Critical Studies.
Pamela Sneed is a poet, multidisciplinary artist, and online faculty member at the School of the Art Institute's Low-Residency and Visiting Artists Programs. She also teaches at Columbia School of the Arts. Sneed provides the introductory voice-over for Day With(out) Art and is a longtime activist. She is a Visual AIDS board member.