Featured image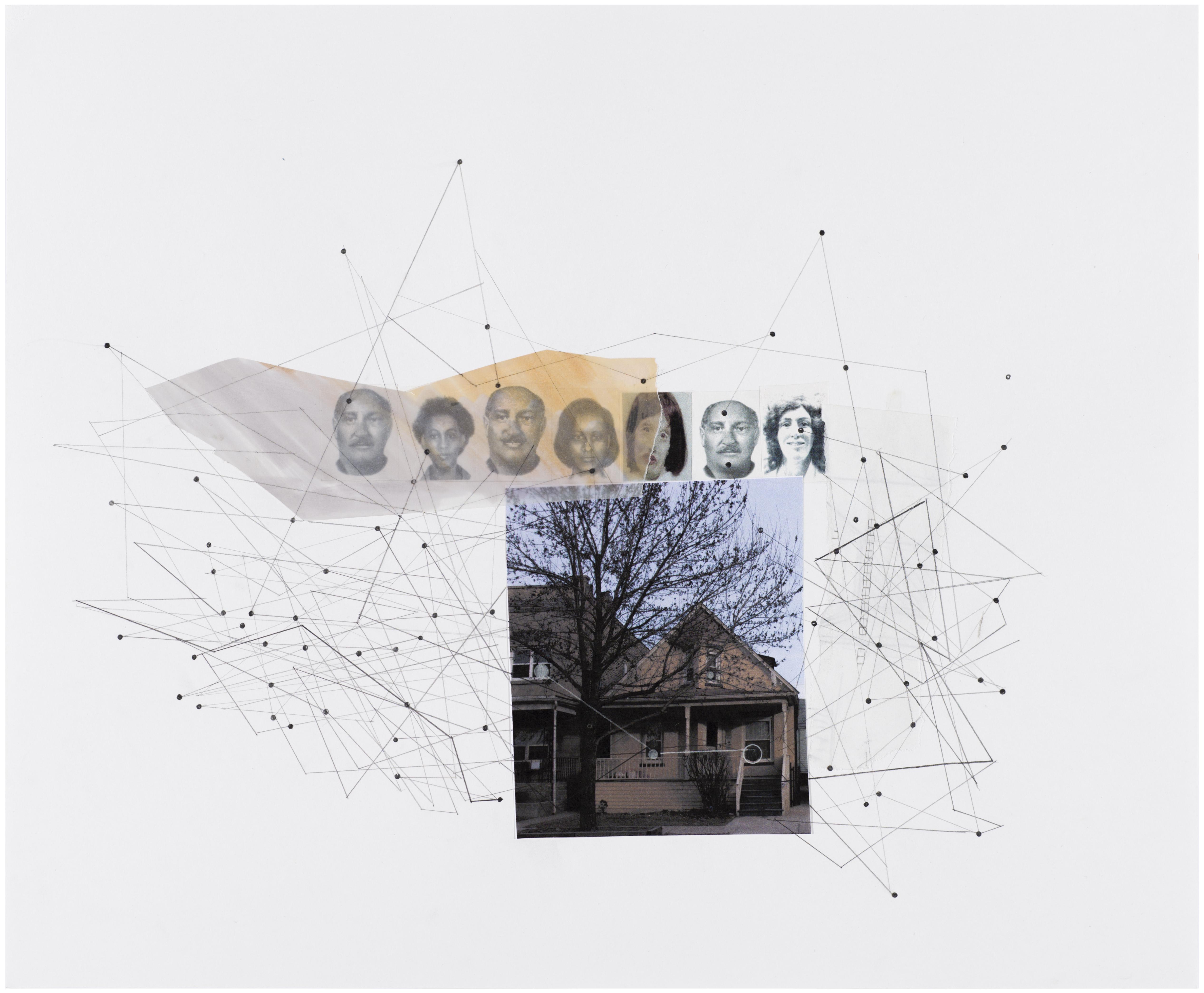 About the event
On the opening weekend of Groundings, join exhibition curators Grace Deveney and Tara Aisha Willis as they lead discussion with visual and performance artists Brandon Markell Holmes, Mariana Valencia, and Patricia Nguyen. The talk considers the invisible forces that affect movement as well as movement's relationship to identity and action.
Holmes, Valencia, and Nguyen participate in performance residencies at the museum throughout the fall and spring as part of the exhibition Groundings, Nov 3, 2018–May 12, 2019.
MCA Talks highlight cutting-edge thinking and contemporary art practices across disciplines and are organized by Curator of Public Programs January Parkos Arnall and Assistant Curator of Public Programs Christy LeMaster.
About the Speakers
About the Speakers
Brandon Markell Holmes is a formally trained theater actor who creates common ground in creative storytelling and abstract exposition. His work's themes are reflective of social observations and the symbiotic relationship between art and history. Holmes's premier works include a visual EP entitled Inertia, featured on Afropunk, Arts Incubator with The University of Chicago, and in conjunction with Open TV Beta at Northwestern University, as well as a collaboration with the international band Gorillaz on the song "Circle of Friendz" on their 2017 album, Humanz. His composition "You Won't" debuted on Season 4, Episode 5 of Fox's Empire. Markell's debut full-length album, The Museum of R&B, was released in 2018.
Mariana Valencia is a dance artist based in Brooklyn, New York, where she has held residencies at Chez Bushwick (2013), New York Live Arts Studio Series (2013–14), ISSUE Project Room (2015), Brooklyn Arts Exchange (2016–18), and Gibney Dance Center (2019). Nationally and internationally, she has held residencies at Pieter Pasd in Los Angeles (2014), the Portland Institute for Contemporary Art (2018) and in Serbia and Macedonia. As a performer, Valencia has worked with Lydia Okrent, Jules Gimbrone, Elizabeth Orr, Kate Brandt, AK Burns, Em Rooney, robbinschilds, Kim Brandt, Fia Backstrom, and MPA. Valencia is a Bessie Award recipient for Outstanding Breakthrough Choreographer (2018), a Foundation for Contemporary Arts Award to Artists grant recipient (2018), a Jerome Travel and Study Grant fellow (2014–15), a Yellow House Fund of the Tides Foundation grant recipient (2010–13), and a Movement Research GPS/Global Practice Sharing artist (2016–17). She is a founding member of the No Total reading group (2012–15) and she has been the coeditor of Movement Research's Critical Correspondence (2016–17). Valencia holds a BA from Hampshire College in Amherst, MA, (2006) with a concentration in dance and ethnography.
Patricia Nguyen is an artist, educator, and scholar born and raised in Chicago. She earned her PhD in performance studies at Northwestern University. Her research and performance work is deeply shaped by critical refugee studies, transnational feminist studies, and black studies to investigate histories of violence, forced migration, inherited trauma, torture, and nation-building in the United States and Vietnam. She has published work in Women Studies Quarterly, Women & Performance, the Asian American Policy Review published by the John F. Kennedy School of Government at Harvard University, and The Methuen Drama Anthology of Modern Asian Plays. Nguyen has performed at the Nhà Sàn Collective, Mission Cultural Center, Jane Addams Hull House, Links Hall, Prague Quadrennial, Museum of Memory and Human Rights, and at the Museum of Contemporary Art Chicago. She is also the cofounder and executive director of Axis Lab, a community-centered art, food, and design studio based in Chicago that focuses on inclusive and equitable development for the Southeast Asian community. Currently, she is a visiting assistant professor of Asian American Studies at Northwestern University.
Funding
This program has been made possible by the generous contributors to the Allen M. Turner Tribute Fund, honoring his past leadership as Chairman of the MCA Board of Trustees.