Talk: Architecture and Art with Deborah Berke and Samara Golden
Featured image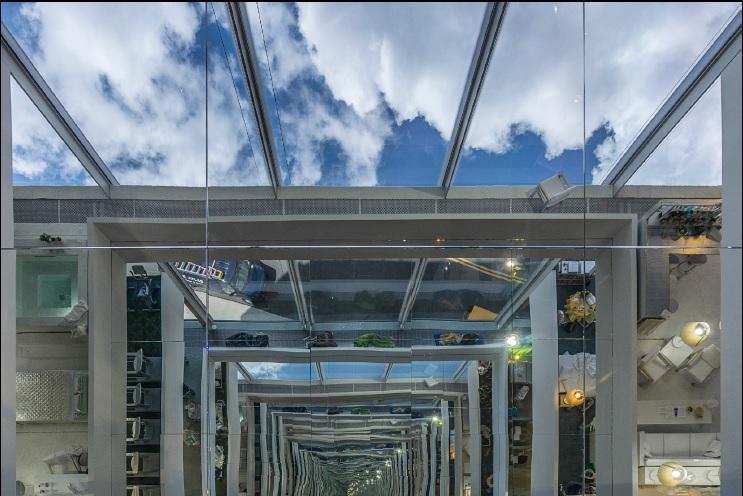 About
Explore the intersections of art and architecture with world-renown architect Deborah Berke and artist Samara Golden, who bends light using the peculiar nooks within architectural configurations to create her immersive and eye-tricking installations. Berke and Golden converse with architecture expert Reed Kroloff for this program in partnership with the Chicago Architecture Center.
MCA Talks highlight cutting-edge thinking and contemporary art practices across discipline and are organized by Curator January Parkos Arnall and Assistant Curator Christy LeMaster.
About the Speakers
Deborah Berke is the founder of the New York–based architecture firm Deborah Berke Partners. Since 1982, the practice has created a body of work with a distinct and lasting character, all of which is informed by Berke's vision and values. In 2013, she received the first Berkeley-Rupp award, given by the University of California at Berkeley to an architect who has advanced the position of women in the profession, and whose work emphasizes a commitment to sustainability and community. In 2017, Deborah Berke Partners received the National Design Award from the Cooper Hewitt, Smithsonian Design Museum. She is the dean of the School of Architecture at Yale University, where she has taught since 1987. She is on the boards of the James Howell Foundation and the Yaddo Artist's Residency and is an honorary Trustee of the Norman Foster Foundation. Berke is a graduate of the Rhode Island School of Design (BFA and B. Architecture) and the City University of New York (M. Urban Planning in Urban Design). She received an Honorary Doctorate of Fine Arts from the Rhode Island School of Design.
Samara Golden was born in Michigan in 1973 and received her MFA from Columbia University in 2009. Her most recent project The Meat Grinder's Iron Clothes was featured in the 2017 Whitney Biennial. Golden has had recent solo exhibitions at MoMA PS1, New York; YBCA, San Francisco; Night Gallery, Los Angeles; and CANADA, New York. Her work was included in the 2014 Hammer Biennial, and Room to Live at MOCA Los Angeles. In 2015, a monograph on Golden was published by MoMA PS1, and her work has been written about in ArtForum, Art in America, The New York Times, The New Yorker, and Mousse, among other publications. Golden's work is in the permanent collection of The Whitney Museum, New York; LACMA, and MOCA Los Angeles; The Zabludowicz Collection, London; and Yuz Museum, Shanghai. She lives in Los Angeles.
In a career spanning 25 years, Reed Kroloff has edited the nation's leading architectural magazine, led two noted schools of architecture, art, and design, and served as a regular national commentator on architecture and design. As a partner in jones/kroloff, he has advised clients that include, among others, New York's High Line, the Whitney Museum of American Art, the Cleveland Museum of Contemporary Art, the University of Chicago, Yale University, the US Army Corps of Engineers, the Federal Government of Mexico, Berry Gordy, Brad Pitt/Make it Right, Quicken Loans/Rock Ventures, and the History Channel.
Funding
Presented in collaboration with the Chicago Architecture Center and Chicago Women in Architecture.