Screening: Leilah Weinraub, Shakedown
Featured image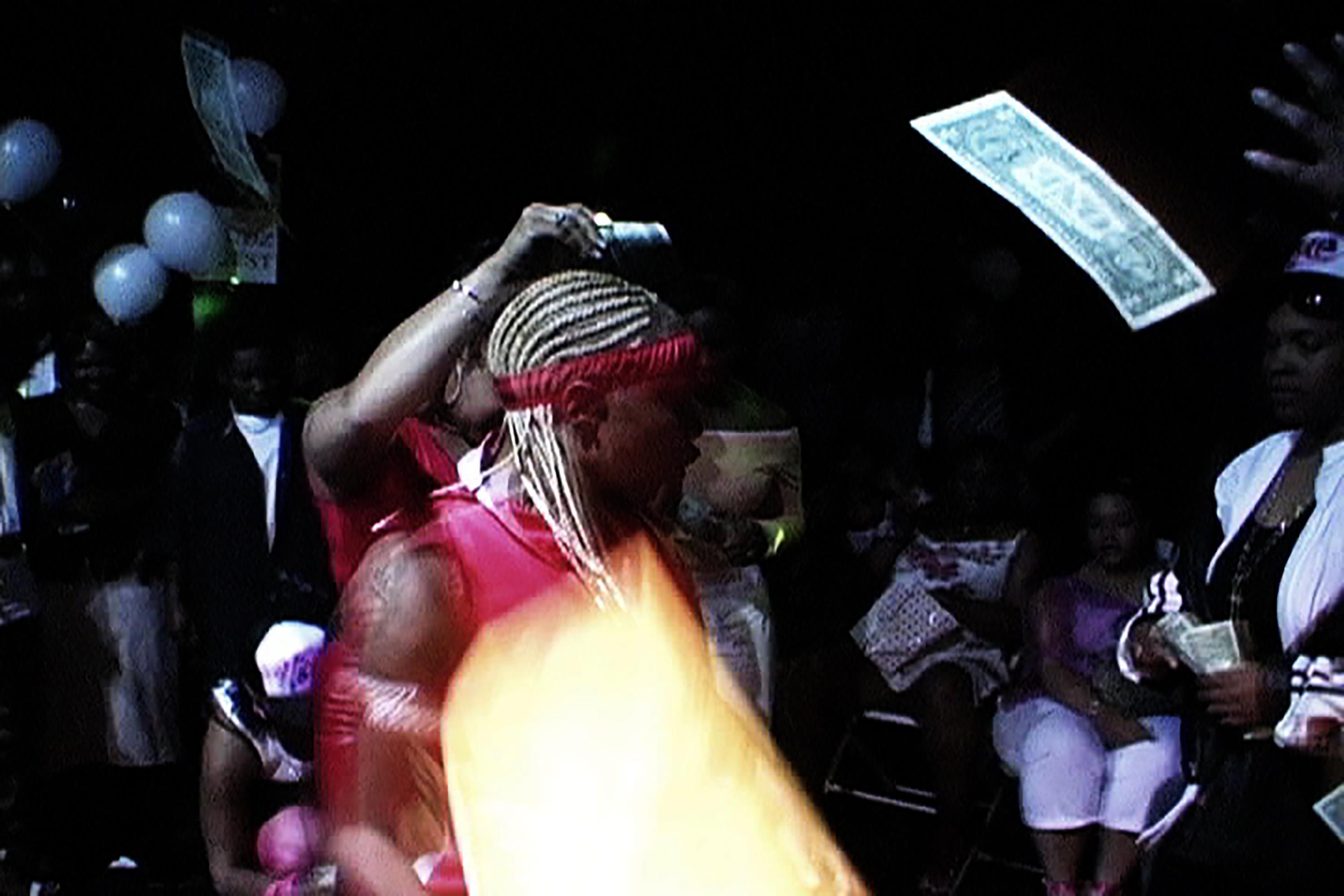 About the event
Director Leilah Weinraub's latest work is a intimate diary centered on Los Angeles's black lesbian strip club community as seen through the long-running underground party Shakedown. Pulling from over 300 hours of footage Weinraub shot over several years, Shakedown follows the party's dancers and organizers on and off the dance floor, as they create a critical space powered by and built for black women.The movie chronicles explicit performances by Shakedown stars, capturing the party in full-tilt, while also documenting the party's broader scene of organizers, costume-makers, bouncers, and girlfriends.
This works contains strong language, nudity, and sexual activity.
MCA Screenings feature experimental works of contemporary cinema and are organized by Assistant Curator of Public Programs Christy LeMaster.
---
About the Artist
Leilah Weinraub(American, b. 1979) is an artist and director living in New York. A short version of her film SHAKEDOWN was recently included in the 2017 Whitney Biennial. She is the CEO and creative director of Hood By Air, the New York-based fashion collective known for luxury ready-to-wear clothing. Weinraub helped to radicalize fashion by championing what she calls "modern people": the rising class of consumers who subvert traditional markers of race, class, and gender and revel in freedom, lawlessness, and spectacle. As a filmmaker, Weinraub has helped document such unacknowledged tastemakers, particularly those belonging to queer, autonomous communities of color whose creative output is often plundered by mass culture but whose stories are rarely told on their own terms.