In Progress: Chicago Dancemakers Forum, Dance Dialogues
Featured image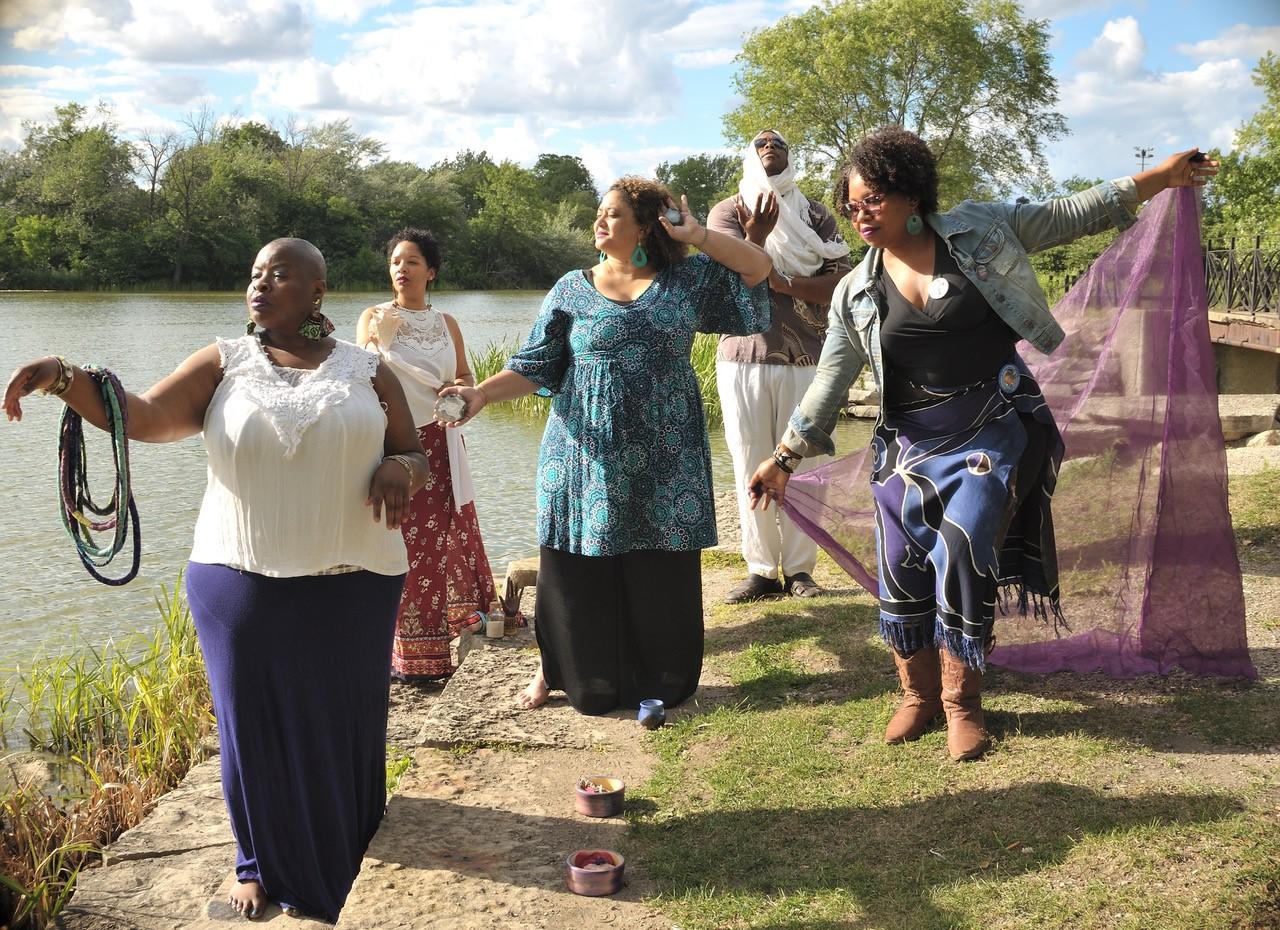 About the event
Join past Chicago Dancemakers Forum Lab Artists in the MCA Commons for live, artist-to-artist exchanges of movement, ideas, and process.
Jamal "Litebulb" Oliver of The Era Footwork Crew (2015 Lab Artist), Molly Shanahan of Mad Shak (2006 Lab Artist), and Meida McNeal of Honey Pot Performance (2010 Lab Artist) are choreographers of different backgrounds and art-making practices. Through embodied conversations with each other and the public, they grapple with questions that impact them each in distinct ways and address how they mine the cultural histories, embodied and genetic memory, and lived experience that surface in their dancing bodies.
Presented in partnership with Chicago Dancemakers Forum
In Progress is a series designed to give patrons a look into the process of artists, thinkers, and curators. It is organized by Curator of Public Programs January Parkos Arnall and Assistant Curator of Public Programs Christy LeMaster.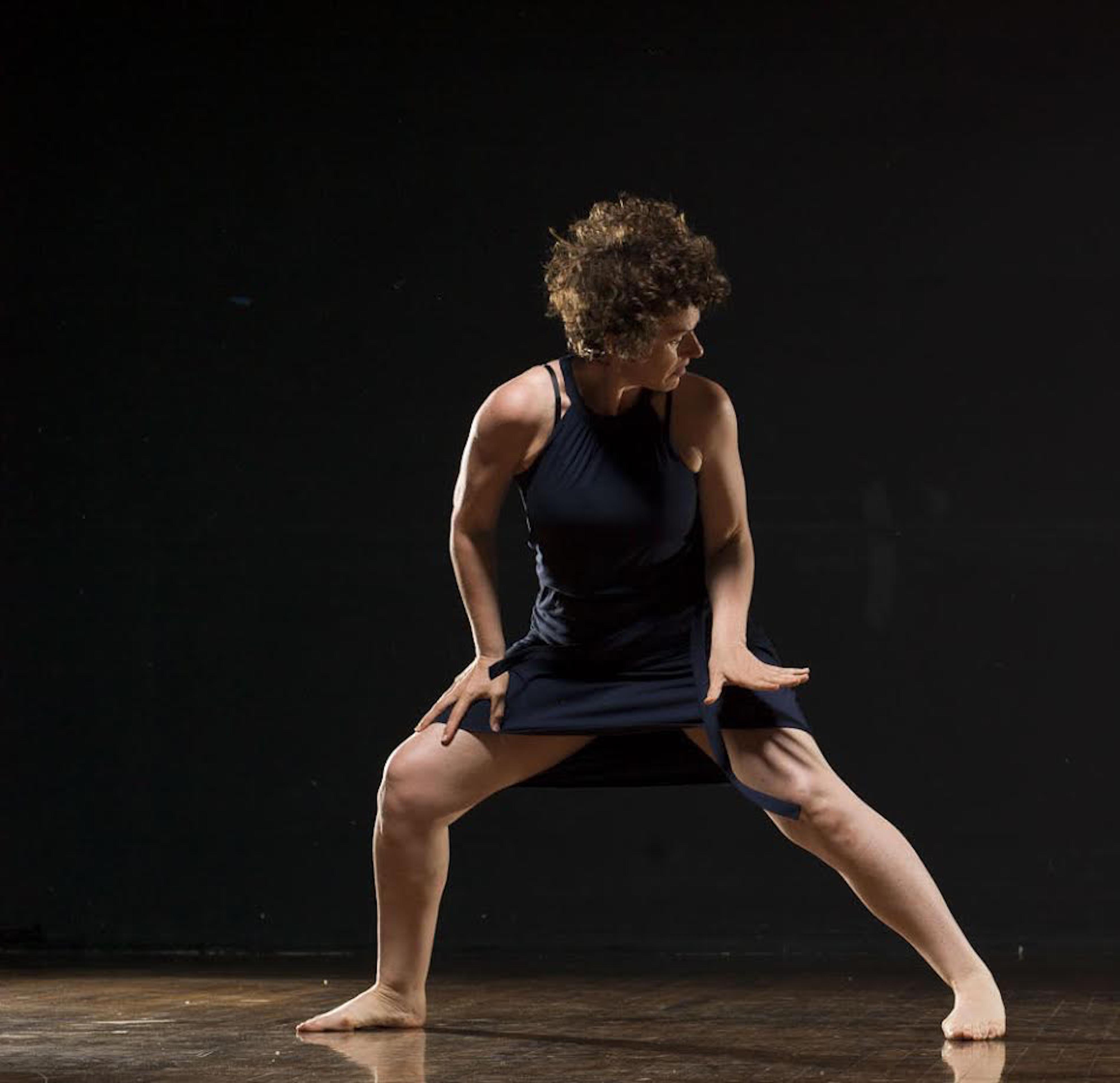 ---
About the Artists
Litebulb is a dancer and dance activist at the forefront of footwork culture in Chicago. Known for the intricacy and velocity of his moves, Litebulb has performed with leading artists like Chance the Rapper and DJ Rashad. Since 2009, he has traveled to international stages, from New York's PS1 to the Barbican in London. In 2014, he cofounded The Era Footwork Crew (The Era). Now touring global venues and Chicago schools with The Era, Bulb's practice is both intensely local and broadly international. He has received awards and grants for his innovative work, including recognition as a dancer of the year in Dance Magazine, a major arts grant from Chicago Dancemakers Forum and University of Chicago/Arts and Public Life, and as a choreographer of the year by Newcity magazine. He also appeared in a dance cameo with fellow footworker P-Top in the movie, Manglehorn, featuring Al Pacino. Litebulb was born and raised on the South Side of Chicago, where he lives and works today. He recently cofounded a nonprofit called Open the Circle, devoted to channeling resources into the arts in poor communities.
Meida Teresa McNeal is the director of Honey Pot Performance, an Afro-feminist collective dedicated to critical performance and public humanities works. She received her PhD in performance studies from Northwestern University and her MFA in choreography and dance history from Ohio State University. Over the past two decades, McNeal has produced numerous creative projects as both a solo artist and with Honey Pot Performance, with works performed in Illinois, Rhode Island, Ohio, California, and Trinidad. Positioning her work as an independent artist and scholar at the intersection of performance studies, dance, and critical ethnography, she has taught courses in dance, critical performance ethnography, and black diasporic cultural production at Northwestern University, Brown University, Governors State, and Columbia College Chicago. McNeal also works with the Chicago Park District as the arts and culture manager, supporting community arts partnerships, youth arts, cultural stewardship, and civic engagement initiatives across the city's parks and cultural centers.
Sustaining a lifelong focus on movement practices in and out of the studio, long-term creative processes involving multiple iterations, and inquiry into the philosophies and theories that touch her work, choreographer Molly Shanahan is recognized as a "singular voice in Chicago dance" (TimeOut Chicago). Since moving to Chicago in 1994, Shanahan has been "distilling the essence of performance—the relationship between audience and artist . . . exposing the honest beauty of the body in its natural state: fluid, organic motion" (Newcity). Her work has been supported by two National Performance Network Creation Fund Awards, a Chicago Dancemakers Forum Lab Artist Award, an Illinois Arts Council Fellowship for choreography, and a 2010 Meier Arts Achievement Award, among others. In 2012, Shanahan received a Presidential Fellowship from Temple University (Philadelphia) to pursue a PhD in dance. She is a visiting assistant professor of dance at Denison University, has taught at Wayne State University, Bryn Mawr College, Temple University, The University of Chicago, and Columbia College Chicago, among others, and was a lecturer in the Dance Program at Northwestern University from 2008–12.