In Progress: Rhonda Wheatley
Featured images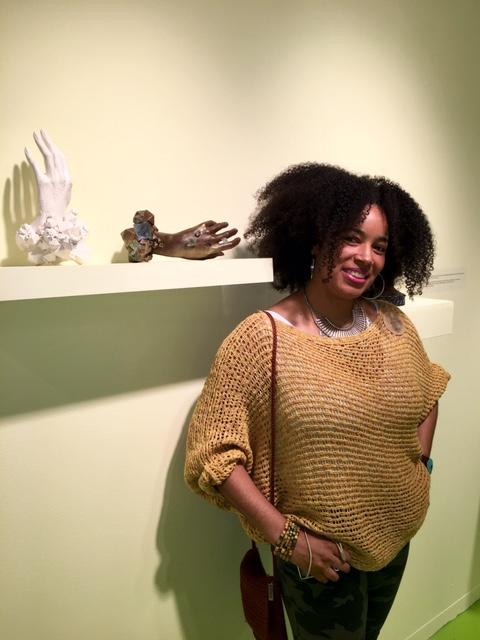 Event Description
Grounded in spiritual, metaphysical, and speculative practice, Rhonda Wheatley's program invites visitors to participate in energetic interactions by writing and performing. Rhonda performs a reading and then leads attendees in a series of activities, including a guided meditation and an interactive group experience, that allows participants to serve as each other's oracles. Afterwards, Rhonda offers intuitive interpretations of the "oracle messages" attendees receive, time permitting.
In Progress is a new MCA series of public programs that give visitors a glimpse into the working practices of artists. This series creates a forum for conversation and interaction in our new space, the Commons.
---
About the Artist
Rhonda Wheatley is a multidisciplinary artist whose work is grounded in the speculative and metaphysical. Her works dissolve the lines between performance, visual art, and the workshop as she questions the nature of reality and explores consciousness expansion, transformation, and healing. She gives public tarot card readings, leads guided meditations, engages with her "Hybrid Device" sculptures, jumps back and forth through decades of her personal journal entries, and converses with audience members.
Wheatley has performed at the Terrain Biennial, Chicago Home Theater Festival, Gallery 400 at UIC, and Tusk Gallery, and she has exhibited widely in the Chicago area, including solo shows at Hyde Park Art Center (HPAC) and the Aurora Public Art Commission, as well as group shows at the Donnelley Foundation, Rootwork Gallery, Glass Curtain Gallery at Columbia College, The Franklin, and more. Additionally, Wheatley is an energy healer; leads personal-growth and self-care workshops; and teaches at Indiana University Purdue, Indianapolis and HPAC. She earned a BA in English literature with a minor in African American studies from Loyola University, Chicago, and an MA in writing from DePaul University.