In Progress: Nicole Garneau
Featured image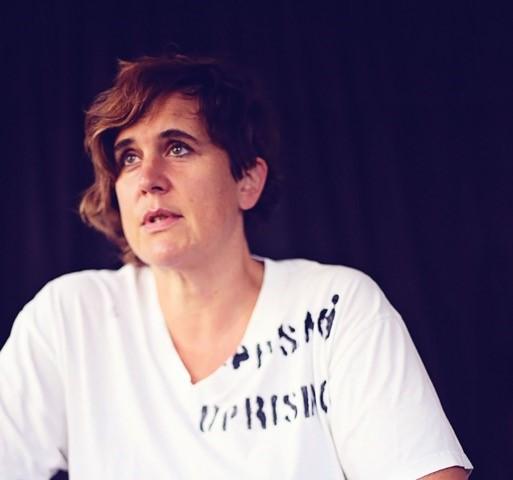 ---
Artist and writer Nicole Garneau invites audiences to a participatory performance of UPRISING and to join her in discussion about her new book, Performing Revolutionary: Art, Action, Activism.
In Progress is a new MCA series of public programs that give visitors a glimpse into the working practices of artists. This series creates a forum for conversation and interaction in our new space, the Commons.
Bio
About the Artist
Nicole Garneau is an interdisciplinary artist who makes site-specific performances and project-based artworks that are political and critically conscious and builds community building. Originally from Chicago, she has been semi-nomadic since 2012.
In 2005, Nicole created HEAT:05, a durational art project in which she performed every day of the year in order to mark 10 years since the 1995 Chicago heat-wave disaster. In 2010, she collaborated with DJ Erik Roldan to curate and host Northern Lights, a queer performance and dance party in Chicago that ran monthly for three years. In 2012, she lived in Denmark as part of the Living Copenhagen artist residency, and then continued to tour in Europe, creating participatory UPRISING performances in Russia, the United Kingdom, and Portugal.
Her book Performing Revolutionary: Art, Action, Activism will be published in Spring 2018 by Intellect. Performing Revolutionary was written in response to the UPRISING project: five years of monthly outdoor performances exploring practices of revolution. Nicole is on the Executive Committee of Alternate ROOTS, an organization of artists and activists who center their work in the US South. She holds a BA in theater from the University of Illinois at Chicago and an MA in Interdisciplinary Art from Columbia College Chicago. She also creates ceremonies and practices healing work.