"You Want Too Much," by Rashayla Marie Brown
Featured image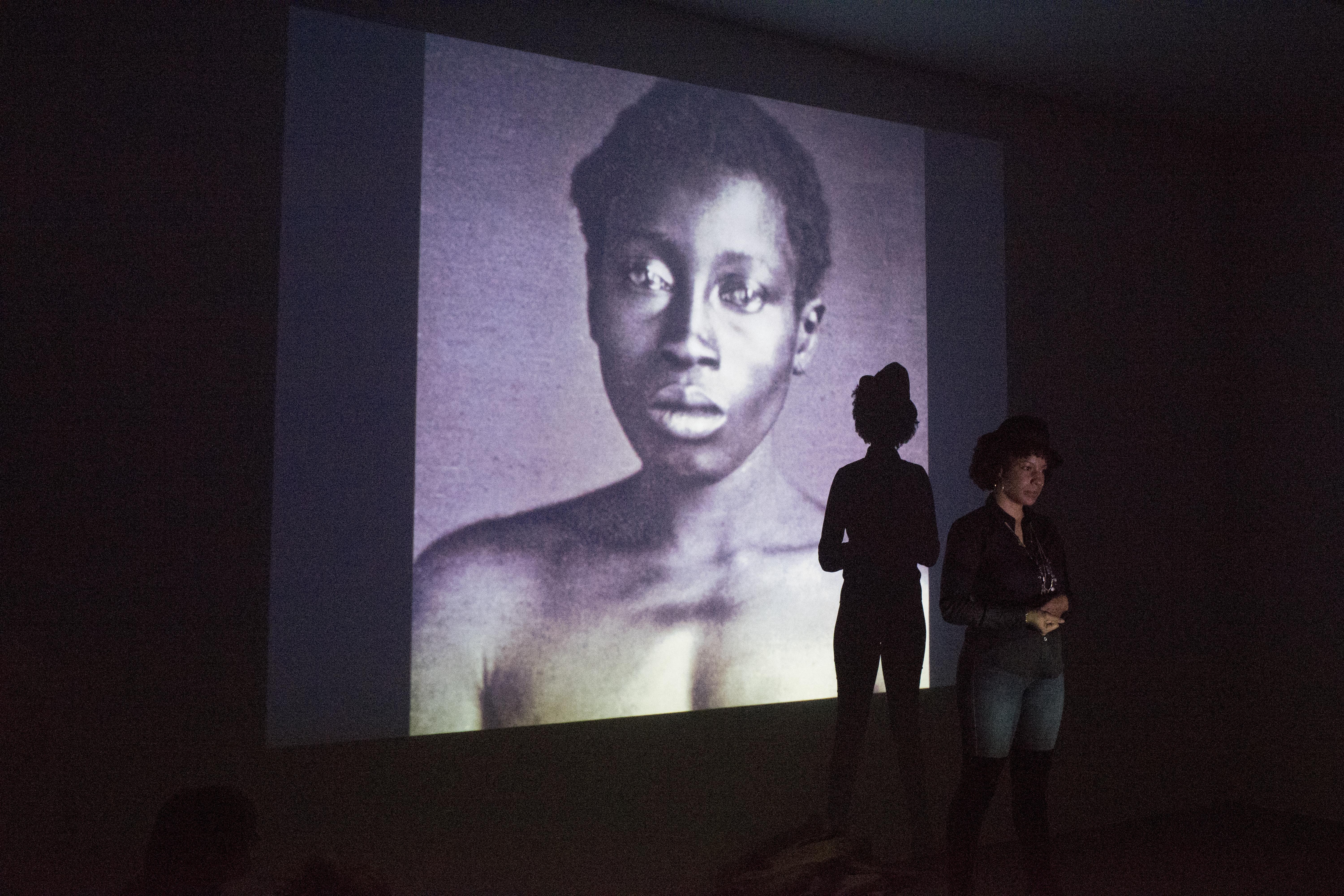 About
Rashayla Marie Brown premieres an interactive movie that is part-performance, part-scripted monologue, and part-theatrical spectacle. The artist invites audiences to perform a series of images and texts based on the topics of alcoholism and addictive maladies that disproportionately affect people of color, the impossibility of decolonization, and the death of the archive.
This project is part of Edra Soto: Open 24 Hours.
---
About the Artist
Lauded as a 2017 Artadia Awardee, artist-scholar Rashayla Marie Brown (RMB) manages a living studio practice across an extensive list of cultural production modes, including photography, performance, writing, drawing, installation, and video art. Encompassing themes of autonomy and self-mastery at the intersections of art history, religion, and popular culture, RMB's work often investigates power dynamics through the emotion and personal vulnerability of lived experience. A lifelong nomad who has moved 24 times, her journey as a professional artist began as a radio DJ and poet performing research in London and as founder of the family-owned design company, Selah Vibe, Inc., in Atlanta. From 2013–17, RMB served as the inaugural director of student affairs for diversity and inclusion at the School of the Art Institute of Chicago (SAIC), fostering queer Afrofeminist narratives across institutions.
RMB holds degrees from Yale University and SAIC, advised by Paul Gilroy and Barbara DeGenevieve respectively. Her work has been commissioned by the MCA; Museum of Contemporary Photography, Chicago; and Yale University, New Haven, Connecticut. Her work has shown at the Gene Siskel Film Center, Chicago; Monique Meloche Gallery, Chicago; INVISIBLE-EXPORTS, New York; University of Pennsylvania, Philadelphia; Museum of the African Diaspora, San Francisco; Centro Cultural Costaricense Norteamericano, San Jose, Costa Rica; and other venues. She has received numerous awards, including the City of Chicago's Artist Residency, the Hyde Park Art Center Flex Residency, the Roger Brown Residency, and the Yale Mellon Research Grant. Her work and words have been featured and published in Artforum, Blouin Modern Painters, Chicago Magazine, Hyperallergic, Nka: Journal of Contemporary African Art, the Radical Presence catalogue, and the cover of the Chicago Reader. RMB's essay "Open Letter to My Fellow Young Artists and Scholars on the Margins: A Tribute to Terry Adkins" was shared over 9 thousand times online as of 2017.