Twyla Tharp
Minimalism and Me
Announcement
Tickets to sold out performances may be available soon. For more information, please call the Box Office 312-397-4010. For day-of tickets, please see our waiting-list policy.
Featured image
About
For the first time, the MCA presents Twyla Tharp, one of this century's most acclaimed artists, for the world premiere of Minimalism and Me, an original program created specifically for the MCA. In the program, Tharp recollects the creation of her seminal early works from the period and her experiences while living among major visual artists of the time. A select group of members of Twyla Tharp Dance re-creates excerpts from the works she discusses, illuminating the progression of minimalism in the 1960s and 1970s and the influence the movement had on her choreography.
The program draws from the twenty works Tharp made from 1965 to 1970: All were made for different spaces, including the outdoors and museums. All were performed in silence. All were rigorous and governed by systems for organizing time and space. Tharp illustrated these systems in a series of artworks for the dances, including Re-Moves, Disperse, Excess Idle Surplus, Group Activities, After 'Suite', Medley, and Dancing in the Streets of Paris and London Continued in Stockholm and Sometimes in Madrid. 
Minimalism and Me is an exclusive opportunity to experience Tharp and her dancers performing an extraordinary period of Tharp's innovations.
NOTE: There will be no late seating for this program.
RUNNING TIME: 75 minutes
Featured image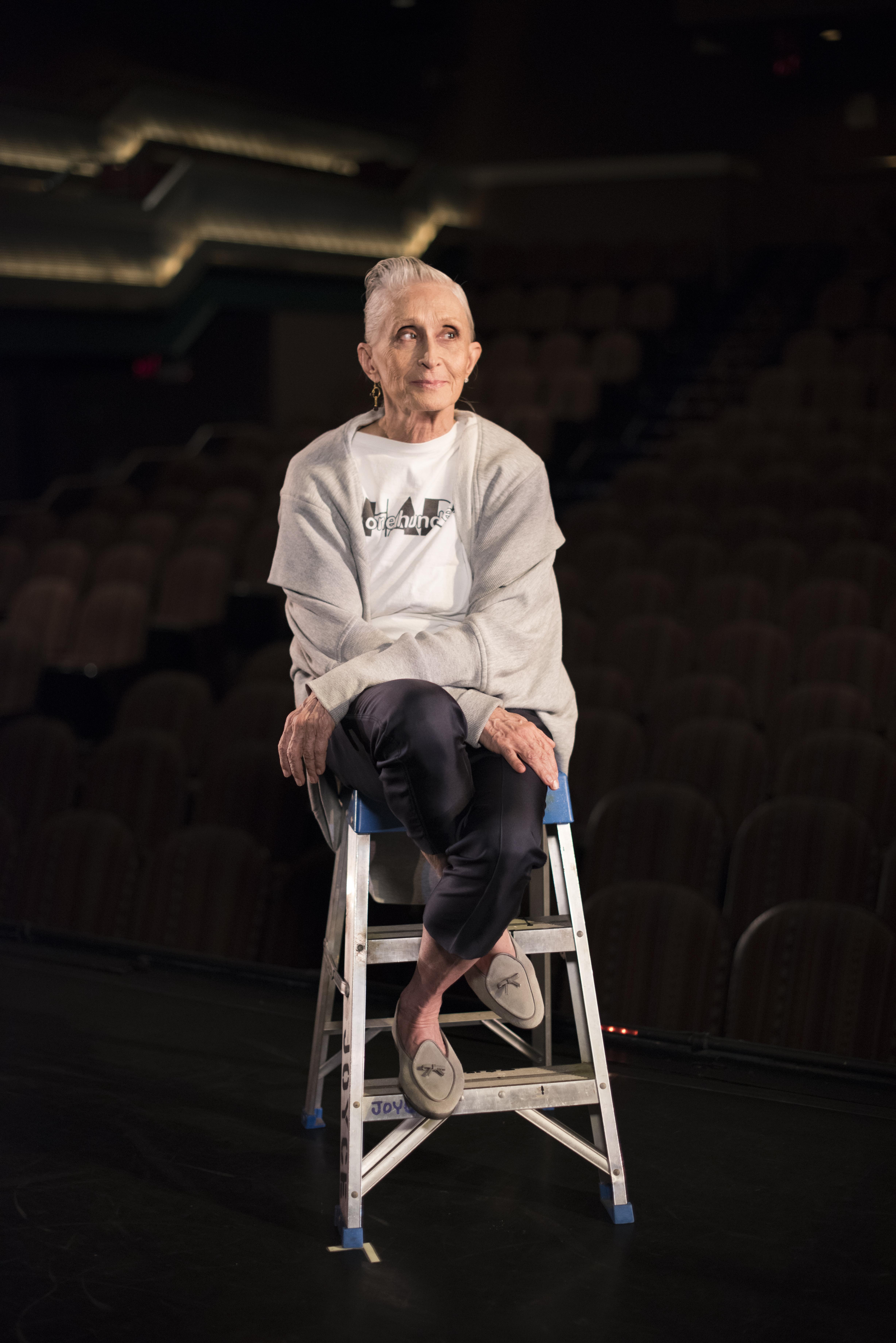 Accessible Events
ASL-INTERPRETED PERFORMANCE
ASL interpretation is provided by Amy Kisner. For more information, call the MCA Box Office at 312-397-4010.
About the Artist
Twyla Tharp has choreographed more than 160 works: 129 dances, 12 television specials, 6 Hollywood films, 4 full-length ballets, 4 Broadway shows, and 2 figure skating routines. Tharp has received 1 Tony Award, 2 Emmy Awards, 19 honorary doctorates, the Vietnam Veterans of America President's Award, the National Medal of the Arts (2004), the Jerome Robbins Prize (2008), and a Kennedy Center Honor (2008). Her many grants include the John D. and Catherine T. MacArthur Fellowship. She is a member of the American Academy of Arts and Sciences, the American Philosophical Society, and an Honorary Member of the American Academy of Arts and Letters.
Tharp published her autobiography, Push Comes to Shove(1992), as well as two instructional books, The Creative Habit: Learn it and Use it for Life(2003) and The Collaborative Habit:  Life Lessons for Working Together(2009). 
Tharp continues to create.