Featured image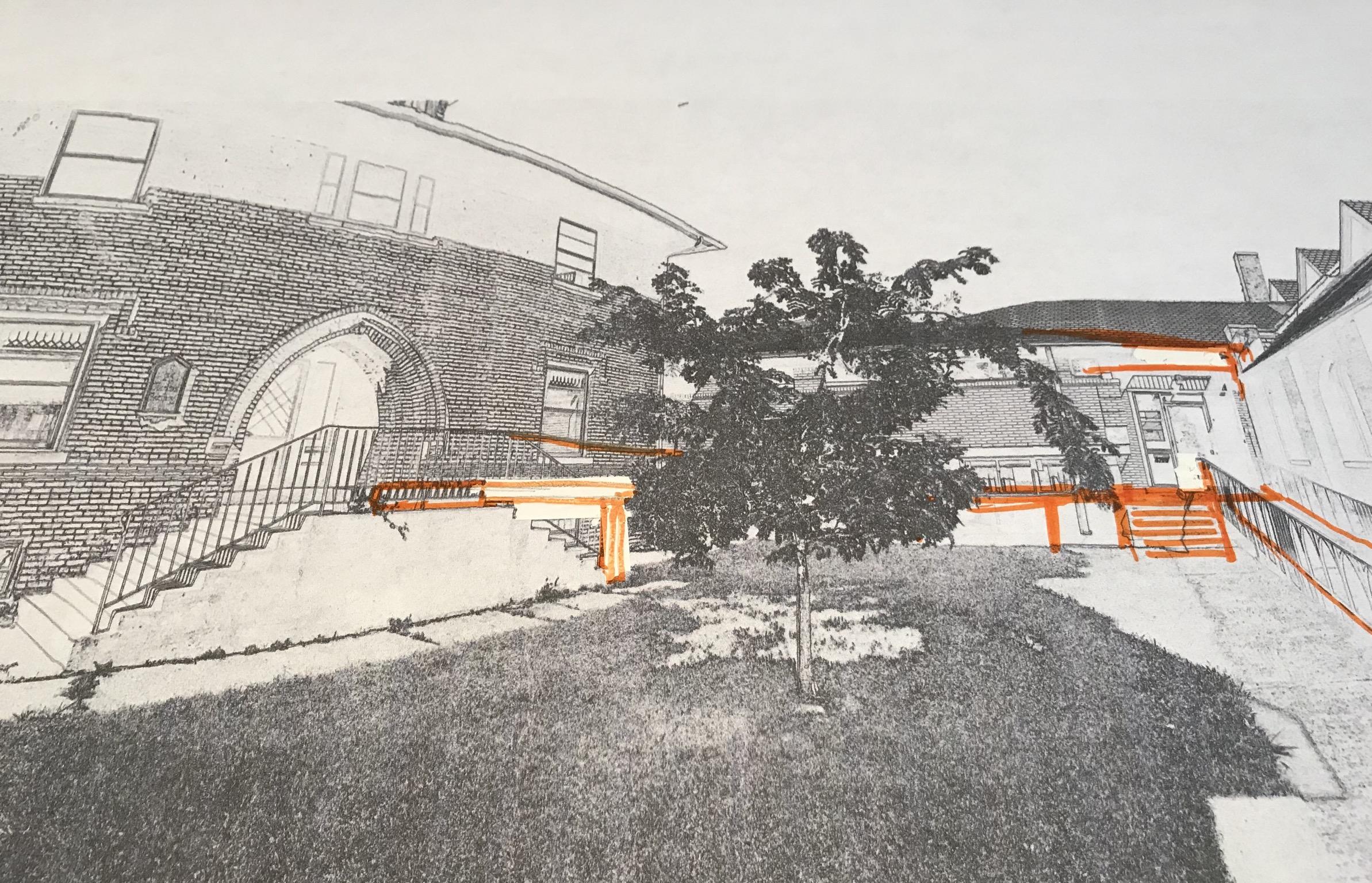 About
In this public dialogue, two groups—members of The Austin Neighborhood Studio Co-op and St. Martin's community—come together to describe their histories, their vision for a new jointly conceived space called The Rectory, and the overlap between artists' conceptual ideas and the social issues of everyday encounters with disability, class, age, gender, race, and sexuality. This group invites the audience to bring their own experiences for an active discussion on working to change spaces. This informal exchange is a backstage look at how artists use the structures of funding, public programming, art, and design to engage neighborhood, network, and community.
The Rectory at St. Martin's is a workspace for artists that is informed by black interdisciplinary traditions that blend performance and visual art with community survival, uplift, and resistance. In 2016, Leah Gipson, Nicole Harrison, Rae Chardonnay, Adrian Dunn, and Hannibal Buress received the Propeller Fund Award to form The Austin Neighborhood Studio Co-op, a supportive initiative for the development of The Rectory. The space, which is in an unoccupied residential property of the Episcopal Diocese of Chicago, was transformed into a studio, performance, and exhibition space, with a wood shop, dark room, and multipurpose rooms for community programming. Occurring within a church in the historically black neighborhood of Austin, The Rectory is a collaborative model that raises questions about the always-in-progress struggles of ordinary people aiming to transform typical places into more just and inclusive representations of society.
The artists are joined by Larry Nance, Theresa Pacione, and Michael Reuhl, members of St. Martin's community.
In Progress is a new MCA series of public programs that give visitors a glimpse into the working practices of artists. It highlights Chicago artists with a focus on live art happenings, discussions, workshops, and screenings that expose the behind-the-scenes labor of art making.
This series further positions the MCA as a platform for creative culture, providing a place for artists to test ideas and push their practices to new levels through audience engagement, and creating a forum for conversation and interaction in our new space, the Commons.